James Michael Tyler Shares A Heartbreaking Update About His Cancer Diagnosis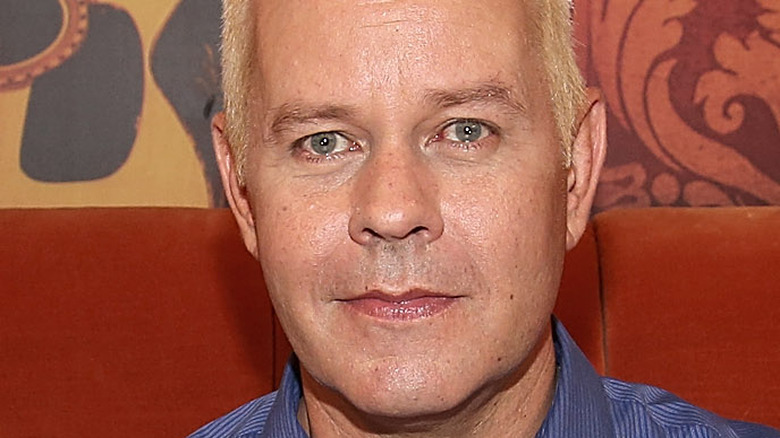 Paul Zimmerman/Getty Images
On Monday, James Michael Tyler, who played Gunther on "Friends," revealed that he was diagnosed with prostate cancer in September 2018. He went on to share that it had not been caught early and spread to other parts of his body. "It's stage 4 (now). Late-stage cancer. So eventually, you know, it's gonna probably get me."
The cancer was found during an annual checkup. He started hormone therapy, which "worked amazingly for about a year," but then he missed going in for a test. "So the cancer decided to mutate at the time of the pandemic, and so it's progressed." It spread to his bones and spine, leading to the paralysis of his lower body, and he is now doing chemotherapy to "aggressively" fight the cancer.
This is also why he did not appear in-person at the HBO Max "Friends" reunion. "It was bittersweet, honestly. I was very happy to be included. It was my decision not to be a part of that physically and make an appearance on Zoom, basically, because I didn't wanna bring a downer on it, you know? ... I didn't want to be like, 'Oh, and by the way, Gunther has cancer'" (via TODAY).
James Michael Tyler says he has a new role now
James Michael Tyler and his oncologist, Dr. Matthew Rettig of UCLA, spoke with TODAY about the importance of screening, which can identify and diagnose cancer at a much earlier stage — when it is more curable. "A lot of men, if they catch this early, it's easily treatable," Tyler said. "I don't want people to have to go through what I've been going through. This is not ... an easy process."
Thankfully, the actor says he has been utilizing a "good sense of humor" and goals to get through this difficult time. His manager and friend, Toni Benson, says that "though he's wheelchair bound, he's very mobile" and he "has the most amazing attitude" (via People). Tyler said, "It's made me, personally, just realize how important every moment is, every day ... Don't give up. Keep fighting. Keep yourself as light as possible. And have goals. Set goals."
Tyler's current goal? To share this life update, in hopes of helping to save at least one life by encouraging people to get screened. "That's my new role," the iconic "Friends" actor stated.