Kendall Jenner Makes An Eyebrow Raising Claim About How KUWTK Impacted Her Modeling Career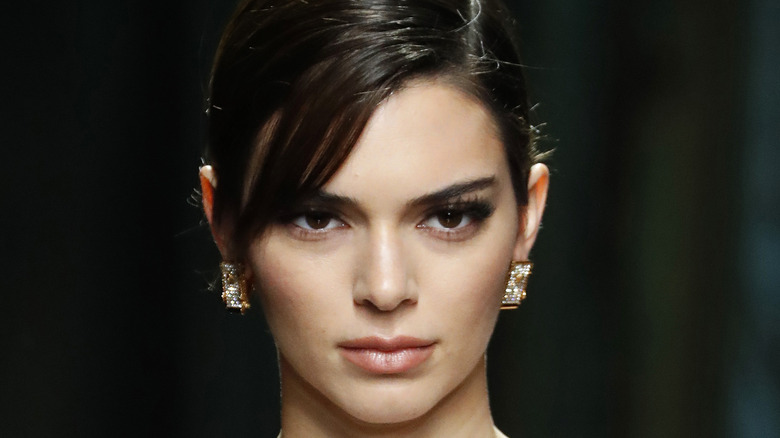 Estrop/Getty Images
One might assume being on an iconic reality show opens a lot of doors. For instance, that Kendall Jenner appeared on "Keeping Up With the Kardashians" starting at age 11, could only have helped launch her modeling career, right (via Entertainment Weekly)? Consider that she started mugging for the camera and walking runways at age 15 (via Screenrant). Since then, Jenner has worked for the likes of Fendi, Chanel, Estée Lauder, and Tommy Hilfiger. The reality star even became the face of Calvin Klein a la Brooke Shields, according to Screenrant.
But according to Jenner, whose success on TV, in print, and on the runway has translated to a net worth of $45 million, "KUWTK" actually impeded her modeling career (via Celebrity Net Worth). During the recent reunion special, the raven-haired beauty said she was grateful for the opportunity to do the series, but noted, "people probably didn't want to hire me because I was on a reality TV show" (via Refinery29).
We aren't sure who didn't hire her as it seems everyone has hired her. But interestingly, this is not the first time Jenner has made her eyebrow raising claim.
Kendall Jenner has long claimed the show impeded her modeling career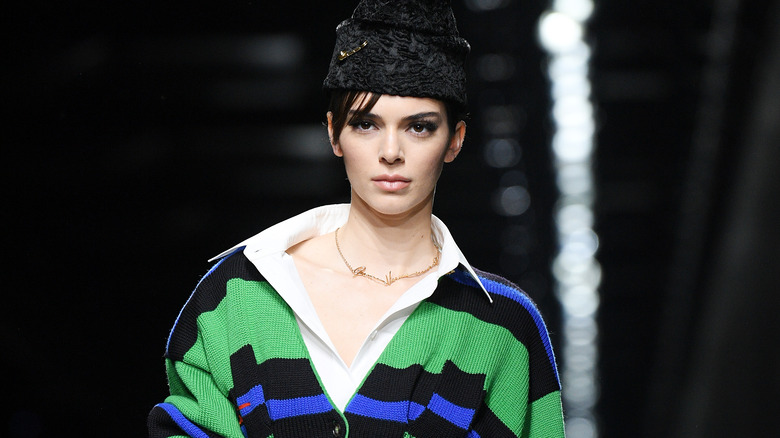 Daniele Venturelli/Getty Images
Back in 2014, when Jenner was 18 years old, she said, "I had to work even harder to get where I wanted because people didn't take me seriously as a model. Because of the TV show" (via Cosmopolitan). At the time, fans didn't like the sentiment. And now, well, they don't like it again, especially with Jenner noting she left her last name off of her modeling portfolio to get work (via Refinery29).
Over on Twitter, people blasted Jenner's reunion revelation, with one commenting, "Listening to Kendall Jenner say: I took my last name off my modeling card...Like girl...They know who you are." Another Twitter user said, "Kendall Jenner has not learned a thing or two from the past when it comes to her modeling career and boy do we expect some backlash later...but she deserves it."
And before the reunion aired, someone else tweeted, "Kendall wouldn't have a modeling career if not for being a Kardashian-Jenner."