Why Kim Kardashian's Marriage To Kris Humphries Was Doomed From The Start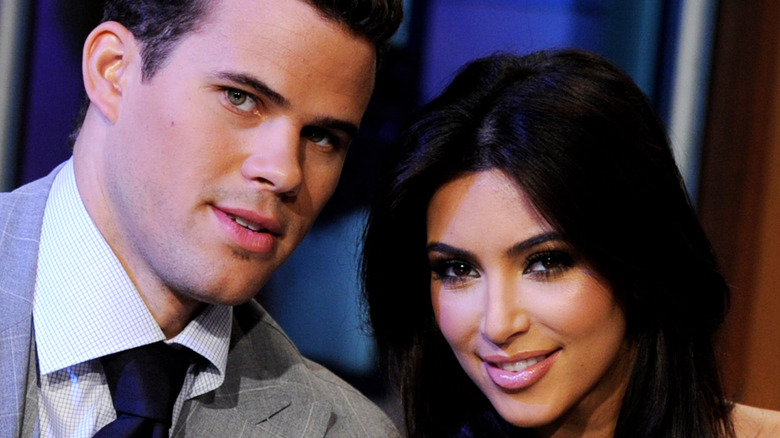 Kevin Winter/nbcuniversal/Getty Images
Who could forget Kim Kardashian's short-lived marriage to basketball player Kris Humphries? The couple was only wed for 72 days — which was actually a shorter period of time than they were engaged. And the engagement was quick, lasting only 90 days (via Us Weekly).
Although the pair didn't last, their wedding will live on in infamy, since the duo filmed it for "Keeping Up With the Kardashians." Remember "Kim's Fairytale Wedding: A Kardashian Event" back in 2011? According to Deadline, a total of 10.5 million people tuned in to see Kardashian say "I do" to Humphries over the course of the two-night TV event.
But according to the again-single reality star who is in the process of divorcing Kayne West, she knew before the wedding it wasn't going to work out. As she told Andy Cohen during the "KUWTK reunion, her mom, Kris Jenner, even tried to talk her out of going through with the wedding the night before (via People).
Addressing the family matriarch during the tell-all special, Kardashian explained, "What you said to me is: 'I'm going to put you in a car, no one will find you, just leave and I'll handle it.'"
Instead, she went through with the nuptials — something she quickly regretted.
Why Kim Kardashian went through with her wedding to Kris Humphries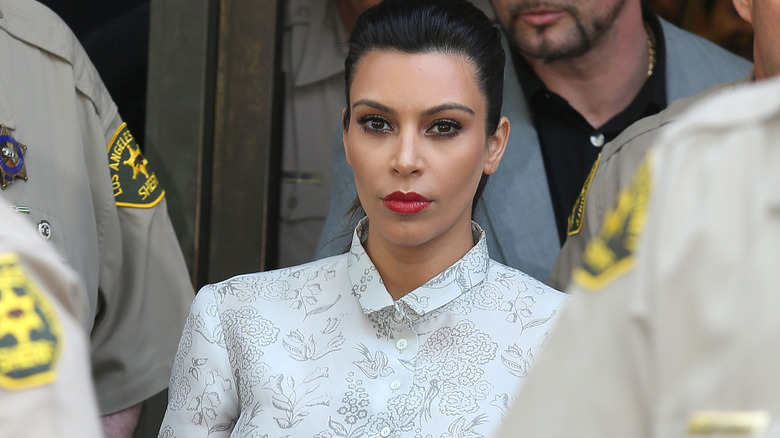 Frederick M. Brown/Getty Images
As the reality mom of four told Cohen during the reunion special, she went through with marrying Humphries because she didn't want to "be known as the runaway bride forever" (via People). Plus, Kardashian figured she just had cold feet.
But the star wasn't marrying Humphries for the right reasons, which means the marriage was doomed from the start. As she told Cohen on the reunion about why she went through with the wedding, "I felt pressured." When the Bravo personality asked if she did it for the show, Kardashian admitted that was part of the reason, stating otherwise, "I felt like I was going to let everyone down."
Of course, the marriage soon ended, with Kardashian revealing, "I literally got claustrophobic. We were living in a hotel. I was so nervous to break up with someone, I handled it totally the wrong way." 
In fact, she has since shared that she owes her ex an apology.