Lorde Shares Details About Her Upcoming NSFW Album Cover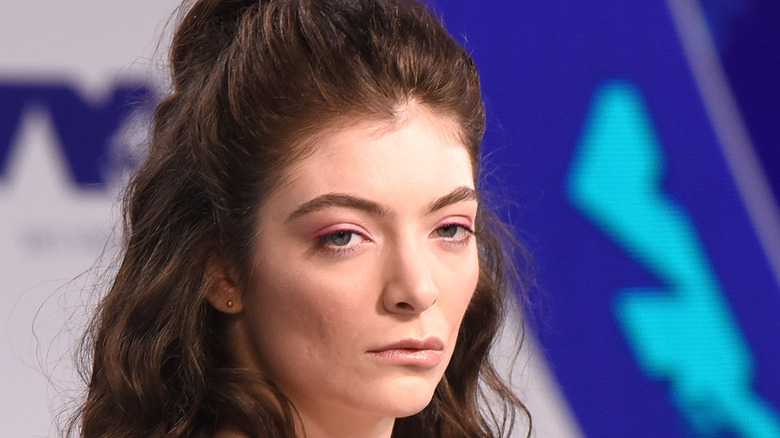 C Flanigan/Getty Images
Lorde's third album "Solar Power" drops in August 2021 and fans couldn't be more excited to hear what the New Zealand singer-songwriter has in store.
Two months before its release, "Solar Power" is already making headlines for the NSFW image on the album cover — and Lorde explained the story behind the risque photo during an appearance on "The Late Show With Stephen Colbert" on Monday, June 21.
"CBS' standards and practices will not let me hold up the album because, ironically for an album called 'Solar Power,' there's a photo on it of, well, where the sun don't shine," host Stephen Colbert explained. "I think it's a beautiful album cover."
So instead of giving viewers a visual, Lorde described the album cover and told the story behind the cover. "My friend just took it," she explained, as reported by E! News. "It was just me jumping over a friend on a beach." Sounds pretty PG, right?
The photo's angle is why Colbert couldn't show it on air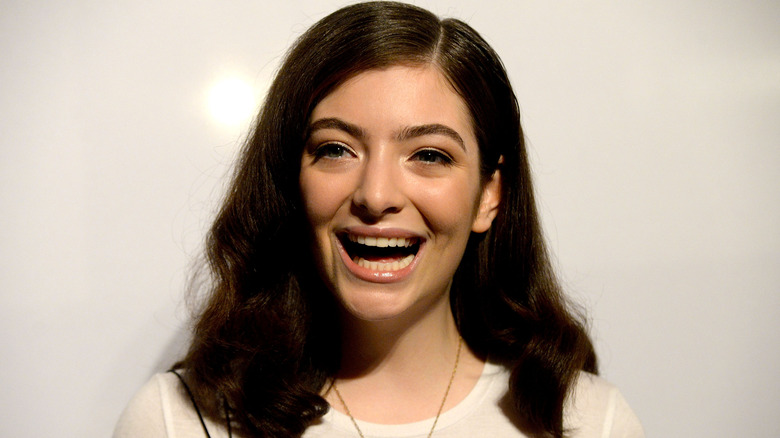 Scott Dudelson/Getty Images
But wait, why would a photo of playfully jumping on the beach be NSFW? "For those who don't know, it is my butt kind of from below and I'm in a bikini. So, it's, like, a little hard core," Lorde explained, per E! News. "But it was so joyful to me. It felt, like, innocent and playful and a little bit, like, feral and I don't know – sexy."
Jack Antonoff, co-writer of the album's title track, shared the album cover on his Instagram without a caption. "I think it matches the moment because it is so free and happy," Stephen Colbert told Lorde (via BuzzFeed). "If I had a butt like that I'd be jumping over somebody, too."
To which Lorde responded, "You got to do it while you got it, you know?" As reported by HuffPost, "Solar Power" will only be enjoyed on streaming platforms as Lorde has chosen not to release it in CD form due to its environmental impact.
Lorde explained in an email sent out to fans, per HuffPost, "I didn't wanna make something that would end up in a landfill in 2 years, but more than that, I wanted to make something that symbolized my commitment to asking questions of our systems, and making stuff with intention and sensitivity."