Inside Rachel Lindsay's Bold Accusations Against The Bachelorette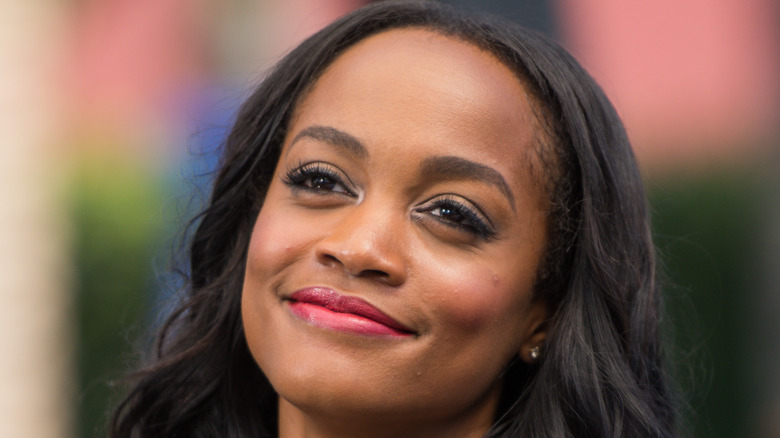 Noel Vasquez/Getty Images
Rachel Lindsay first joined Bachelor Nation in 2016 when she competed on Season 21 for Nick Viall's heart (via Vanity Fair). Lindsay made it to fantasy suite dates, sent home, and was subsequently asked to become the franchise's first Black lead. The lawyer reluctantly accepted the position and went on to become one of the most notable alumni of the entire franchise. After finding love as the 13th bachelorette, Lindsay signed on to co-host the "Bachelor Happy Hour" podcast with Ali Fedotowsky in July 2019 (via People).
In 2021, Lindsay's longstanding relationship with "The Bachelor" came to a close after the controversy surrounding Matt James' season (via The Hollywood Reporter). Lindsay was shoved into the center of the drama after her interview with host Chris Harrison about the Rachel Kirkconnell situation went awry. After calling out racism and critiquing the franchise, the 36-year-old star received a lot of backlash and eventually severed ties with the franchise (via Page Six). Just a few months after officials ending her contract with "The Bachelor" and reacting to Harrison's exit from the franchise, Lindsay opened up to New York Magazine about her experience as the bachelorette.
Rachel Lindsay felt 'exploited' as the bachelorette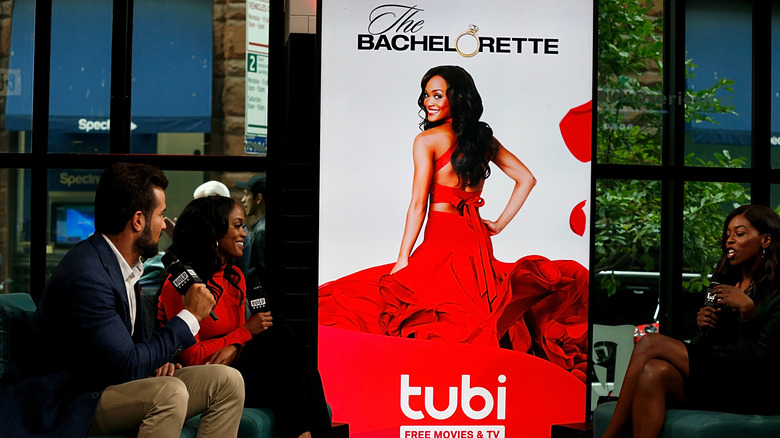 Dominik Bindl/Getty Images
In her sit down with New York Magazine, Rachel Lindsay explained that since joining "The Bachelor" franchise, she has learned that the fandom can be very brutal. She said, "The franchise has spent 19 years cultivating a toxic audience. They have constantly given it a product it wants: a midwestern/southern white, blonde, light-eyed Christian. Not all viewers are like that." Lindsay added that the viewers can be divided into one of two categories, which are "Bachelor Nation" and "Bachelor Klan." She explained, "Bachelor Klan is hateful, racist, misogynistic, xenophobic, and homophobic. They are afraid of change. They are afraid to be uncomfortable. They are afraid when they get called out."
Later in her piece, Lindsay also recalled a time when she felt "exploited" while filming "The Bachelorette." While visiting Peter Kraus' hometown and speaking with his friends, the group kept harping on Lindsay's race and talking about what it's like to be an interracial couple. Lindsay said, "I'm Black. I have interracial couples in my family. I'm old enough to understand what I'm entering into and the difficulties that come with it. I felt exploited." She added that the producers had a heavy hand in creating "optics" that looked good for the camera, but really it was just a way of once again focusing solely on Lindsay's race. 
"It was a missed opportunity, which is a theme within the franchise – Oh, this looks good, the producers think, without peeling back the layers of what it means," she said.