Who Is RuPaul's Drag Race's Ra'Jah O'Hara?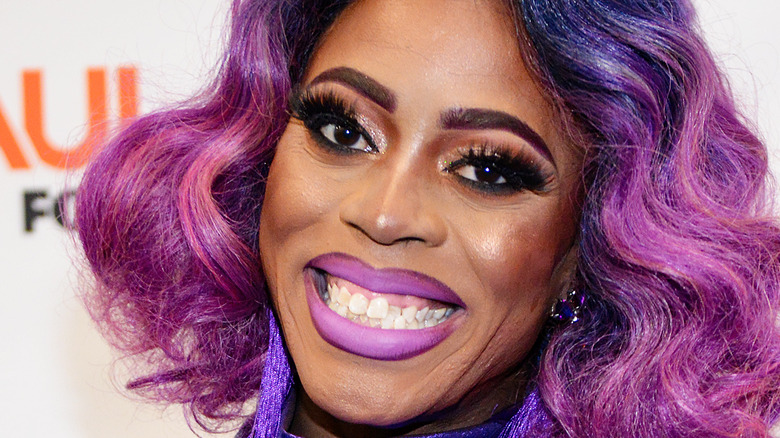 Chelsea Guglielmino/Getty Images
"RuPaul's Drag Race" aired its first episode in 2009 (via IMDb). The show's premise is similar to other competition-based reality series: several drag queens compete to be crowned the winner by RuPaul and a set of guest judges. RuPaul later said that he knew the show would be big; while speaking to Vulture, he explained why. "I knew the show's mission statement was to celebrate the art of drag," he said. And I knew that drag has more significant meaning and power than just what it seems like on the surface — it speaks to the duality of our lives as humans on this planet."
Ra'Jah O'Hara was a competitor in the show's eleventh season back in 2019. Ra'Jah is the stage name for Benni Miller, who has been performing in drag for years (via IMDb). While O'Hara was ultimately eliminated from the show and ended up giving a series of interviews about what production was like, how it felt to deal with viewers that weren't always kind, and those incredible lip sync battles (per Billboard).
Ra'Jah O'Hara was surprised by negative reactions from fans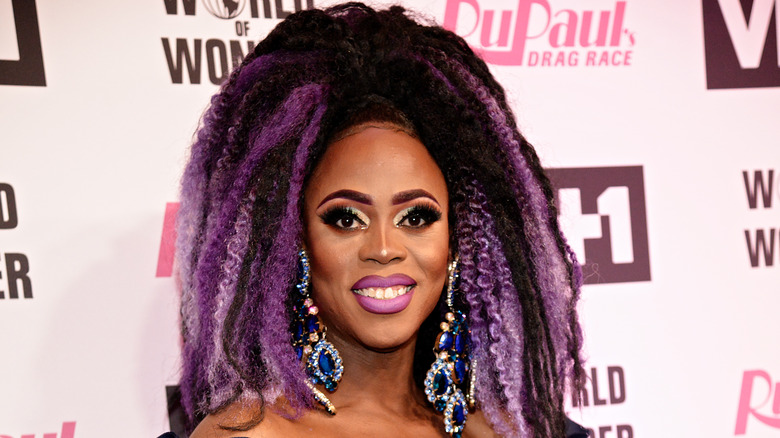 Chelsea Guglielmino/Getty Images
Ra'Jah O'Hara explained to Gay Times that she doesn't believe "RuPaul's Drag Race" really portrayed her in the best light. "My experience on 'Drag Race' was rough and I got really down on myself to where I couldn't really showcase me at my best." While audiences definitely got to enjoy plenty of amazing lip-syncing from O'Hara, she still had more to give. "So I regret not showing fully what all I'm capable of," she said. "I have a background in art: I sing, I dance — yes, I actually went to college on a full scholarship for dance — and I can act, and not just a damn fool."
O'Hara also went into her "Drag Race" experience expecting to be embraced and was surprised when she wasn't. As she told Chron, "I went into this experience thinking everybody's gonna love me like everybody loves me from (Dallas). I felt like being on a larger platform just means that more people get to love me and get exposed to me."
After O'Hara received death threats she knew she to find her peace inward. "I didn't expect all of the racism I've received from "fans" of a show. "A show that's basically about loving not only others but loving ourselves, it's hard to deal with a lot of the backlash," she said. "But I still try to lead with love and keep my energy positive and keep it moving."
Ra'Jah O'Hara feels like she has more to give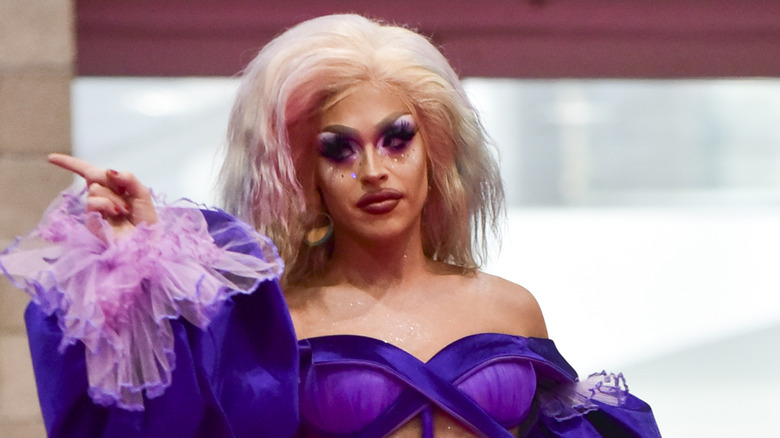 Rodin Eckenroth/Getty Images
One of the toughest parts of appearing on reality television is that the medium isn't exactly designed to show off an individual's positive traits, strengths, and attributes. Instead, reality TV is about entertainment. Luckily, O'Hara has plenty of work ahead of her that will hopefully help audiences learn more about what she brings to the table. As she told Billboard, there's more where that came from.
"There's so many things in the works, but I will most definitely be touring and going around the world, showing off my lip sync skills and my showgirl abilities," she said. "It's gonna be fun to meet each and every fan of Ra'Jah's, so they actually get to see me and see how I actually am as a person, as opposed to the character from the show."
No matter what happens, O'Hara is bound to move through it with grace and a sense of self-worth. As she told Billboard, "I mean, I hate to say it, but I think that this is the world that we have to live in, and we as queens have to push the message of love. Love will conquer all, if you lead with light, then the darkness will eventually disappear. But I do feel like... maybe... I don't know. The only thing I can do is be true to myself."