These Are Sofia Carson's Style Icons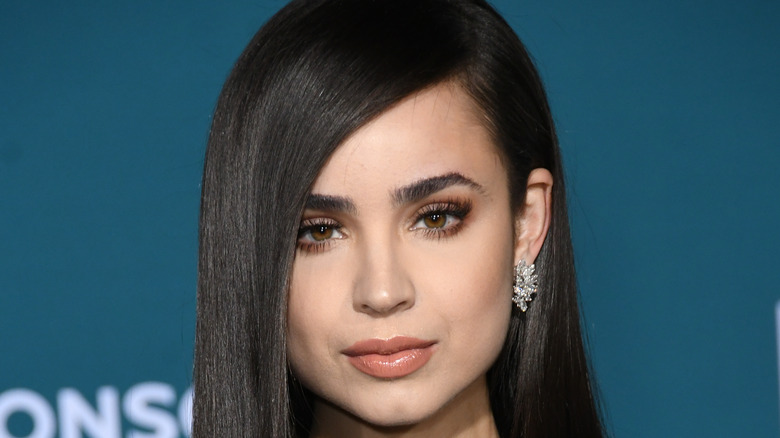 Shutterstock
She's only 28, but Sofia Carson's resume is proof that she wears many hats: actress, singer, dancer, UNICEF ambassador. And while we're at it, add "budding style icon" to the list.
Carson's style is best described as trendy but classic. Per Fashionista, the actress favors voluminous gowns by designers like Elie Saab and Giambattista Valli when she's walking red carpets. And when it comes to music videos, she makes sure the fashion matches the song. She explained to Vogue that she chose to wear Iris van Herpen, Rick Owens, and Balenciaga in her music video "Guess I'm a Liar" and her wardrobe choices were very deliberate. 
"The fashions evolve with the story. In the beginning, you're seeing me in a piece that is Giambattista Haute Couture which has the ethereal feminine and delicate aesthetic which is a little like something you'd be used to seeing me in," Carson told Vogue. "In that moment of the video, the performance is vulnerable ... But for the other setups the [music] becomes stronger and bolder, and we needed pieces that reflected that which is why the Balenciagas, Rick Owens, and Paco Rabbanes of the world were perfect for us."
Sofia Carson's style icons make perfect sense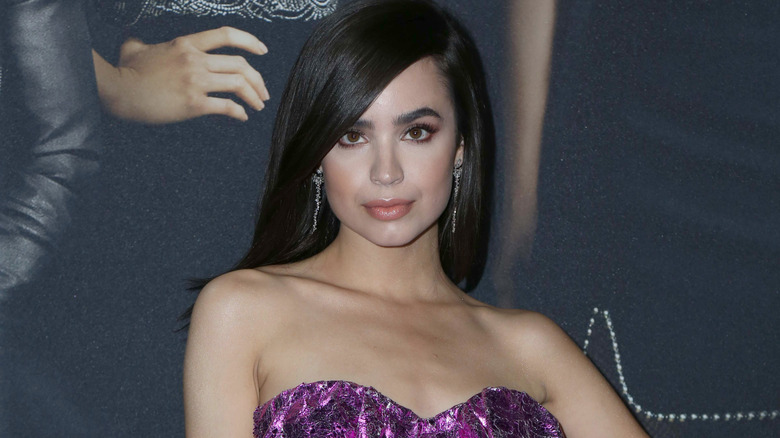 Shutterstock
Given her penchant for all things classic and classy, it's no surprise that Carson draws her own style inspiration from two of America's most iconic women who are known for their timeless fashion sense: Audrey Hepburn and Jacqueline Kennedy Onassis.
"Since I was a little girl, I've always loved timeless, classic, feminine fashion, like Audrey Hepburn and Jackie O. That what I've always kind of gravitated towards and what I've always felt my most myself in," Carson told Coveteur.
She also explained to the outlet that she sticks to her own instincts when it comes to choosing her outfits. "I look for something where I feel most myself," Carson told Coveteur. "It's hard to describe, but when you put a piece on, something just kind of clicks for you when you feel most like yourself, when you radiate you. I think that's what's so important when it comes to red carpet photos and red carpet looks."
In addition to giving us fashion inspiration from her own looks, Carson has also released a lipstick and nail polish collection in collaboration with Revlon in 2020 (via Allure), followed by a fragrance called One Heart earlier this year (via Beauty Influencers). Will she release a line of clothing next? We'll have to wait and see, but given her strong sense of style, we certainly wouldn't be surprised if "fashion designer" is the next addition to Carson's resume.