Who Is RuPaul's Drag Race's Scarlet Envy?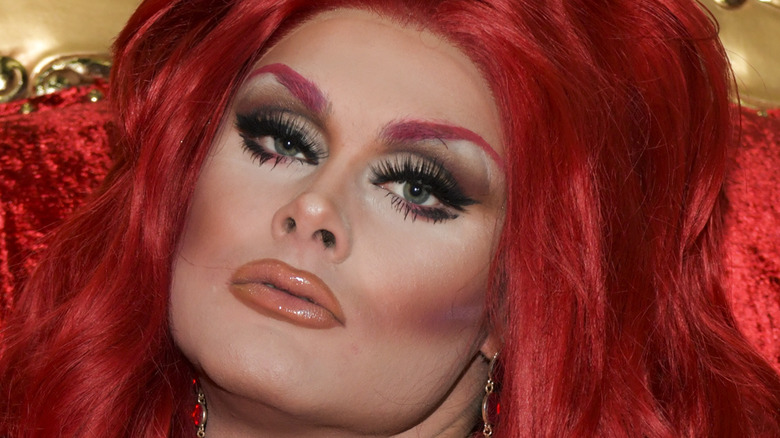 Rodin Eckenroth/Getty Images
Although she tends to make competition green with envy, Scarlet Envy is fiery and everything "RuPaul's Drag Race" stands for. Fabulous and nostalgic like the screen sirens from decades past, Envy's name is actually inspired by Scarlet O'Hara from "Gone with the Wind," who she says is a representation of "strong female empowerment" (via HotSpots). Envy competed on "Drag Race" season 11. After a shocking elimination fans still can't get over, voicing their disappointment on Twitter, the queen is back for "RuPaul Drag Race All Stars" season 6 — and we're already shaking!
29-year-old Envy spoke to Billboard about her surprising season 11 elimination, losing out to Ra'Jah O'Hara after a "Last Dance" by Donna Summer lip sync. Describing the outpouring by fans as "loud" and aggressively in her favor, Envy still told MTV that "if anyone was thrown under the bus" by fellow contestants, it was her. Of course, the drag queen is set to prove herself to RuPaul once again, and has a chip on her shoulder that will surely take her places. So how did Envy get her start?
All about Envy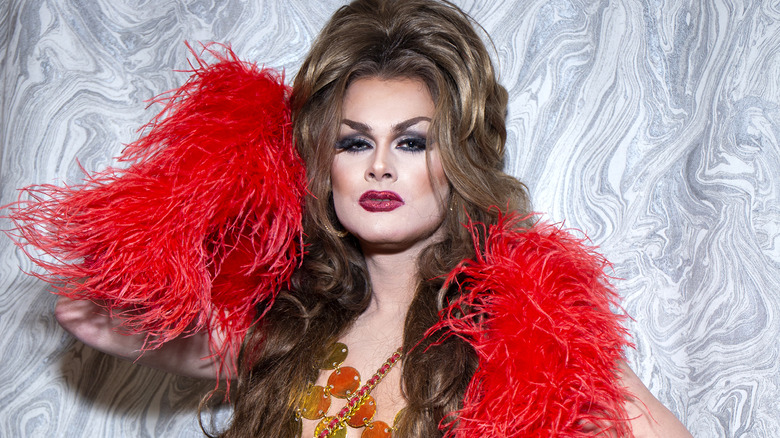 Santiago Felipe/Getty Images
As Envy described on "Whatcha Packin," she was raised in Louisville, Kentucky by two moms both named Cherry, per Country Queer. Going by her non-stage name Jacob James, the future drag queen felt out of place in the south. Envy moved to New York City and attended the Fashion Institute of Technology, majoring in advertising design. There, she met friends in the drag queen circuit and became increasingly curious about performing. 
Just before graduation, James entered her first college drag pageant, and learned she "loved this insane drag world" (via Huff Post). As Envy explains, most of her friends were drag queens, and she fell "deeper into the scene" in NYC, loving the "energy and acceptance" of the community. That being said, she always knew she was "not a natural born dancing queen," which became the source of her demise later on as a contestant on "Drag Race." Although she famously pulled out a pair of scissors to reveal a stunning outfit underneath her dress during the "Last Dance" lip sync, Envy is admittedly "not the world's best dancer, but [is] a performer" (via MTV).
Even before her latest "All Stars" gig, the drag queen hasn't quit: she recently released a song titled "Feeling is Mutual" (via Sonic Hits), was featured in Harper's Bazaar US as the late Princess Diana, and even on Saturday Night Live and stage plays (via First Avenue). A cross-country runner for 12 years (via Billboard), there's no doubt Envy is racing to the top!