The Richest Love Island Contestants May Surprise You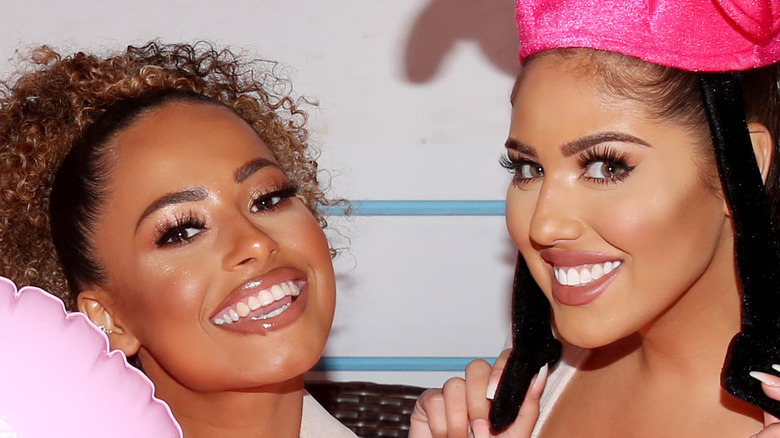 Lia Toby/Getty Images
"Love Island" is a reality TV series that originated in the U.K., recently making its way to the United States and along with it, a huge new fan base. The overall premise of the show is simple. According to The Hollywood Reporter, young men and women live in a villa, compete in competitions, and look to find love, all while being filmed 24/7. At the end, the pairs of committed couples are voted on by the public and one couple is crowned the winner, winning love and a nice monetary prize.
The U.S. version of "Love Island" mirrors the U.K. version (there are also Australian, Danish, and German versions of the show), right down to the money. According to Radio Times, the winning couple receives £50,000. During the course of the show, contestants receive £250 per week (as of 2019) and all expenses, such as living and food, is paid for by the network.
With such a small amount of money being earned by the majority of Love Islanders, it may be shocking to some that many of the contestants end up earning a lot after the show. With such a big following, contestants often become celebrities in their own right, and that's where the real money starts to come in.
Who are the richest Love Islanders?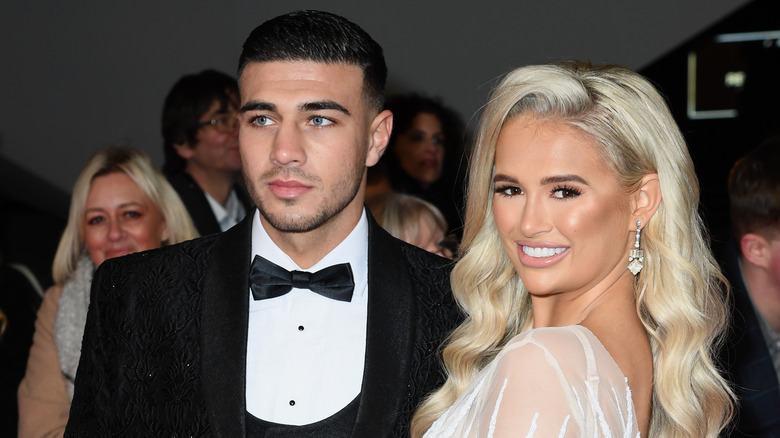 Gareth Cattermole/Getty Images
According to The Tab, the top 10 richest contestants from "Love Island" are all millionaires, mostly due to sponsored posts, collaborations, and other influencer-style opportunities that come their way after leaving the show. Rounding out the top 10 is Olivia Attwood, who is estimated to be worth about £1,200,000, earning up to £3,000 per Instagram post; Chris Hughes, who left the show with Olivia but ultimately split from her, and is worth about £1,400,000; Kem Cetinay, who won his season of "Love Island" and is now worth about £1,500,000; Megan Barton Hanson, clocking in at £2,000,000; Amber Gill, the most current winner of "Love Island" 2019, landed a £1 million deal right after her season ended and is worth about £2,000,000; and Tommy Fury, who was quite famous before the show began, is now worth £2,400,000. Coming in fourth is 2018 winner Dani Dyer at £2,400,000.
And while those numbers are high, they fail in comparison to the top 3 richest "Love Island" contestants: Molly-Mae Hague, Alex Bowen, and Olivia Bowen. Molly-Mae, who is one of the younger contestants at just 21 years old, left the show and now lives with fellow high-earner Tommy Fury. She has made her fortune through influencing as well as collaborating with big UK brands like PrettyLittleThing and Beauty Works. Alex and Olivia Bowen were the very first "Love Island" couple to get married after appearing on the 2016 season of the show. This caused fans to fall in love with the couple, launching their stardom and their net worth — each is said to be worth about £4,500,000 (via Heat World).