Are Too Hot To Handle's Lydia And David Still Together?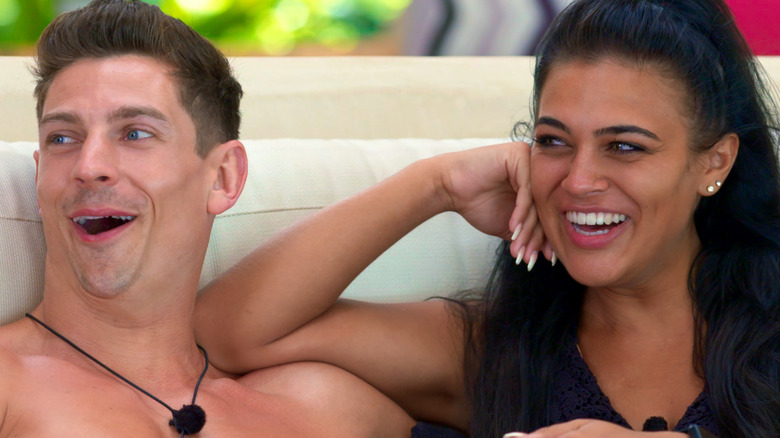 Netflix
Netflix hit reality dating show "Too Hot To Handle" debuted in 2020 just in time for the public on lockdown to be able to relate to the concept of dating minus the intimacy (via IMDb). The problem is when the show filmed that wasn't an issue and the commitment-phobic, ridiculously attractive bunch had no idea that their island paradise with other young singles would have the most unexpected of all rules: No hooking up. Any intimacy came at a steep price, literally, as money was removed from the pot they would all split at the end. The infractions were many as recorded by Screen Rant. 
This proved more challenging for some of the cast who found themselves half of a blossoming new couple. U.K.-born David Birtwistle didn't find himself in that group as his romantic connections with his female costars fizzled before they really took off. That is until one Lydia Clyma made her entrance just in the knick of time. The bubbly beauty, who joined the show in its final weeks, knocked the Brit's socks off instantly. David said later on YouTube if he were to describe his type of girl he'd say "dark skin, dark hair, light eyes, bubbly, fun, energetic," and went on to say, "that's Lydia". And he believes that attraction was reciprocated.
What happened to David and Lydia after filming?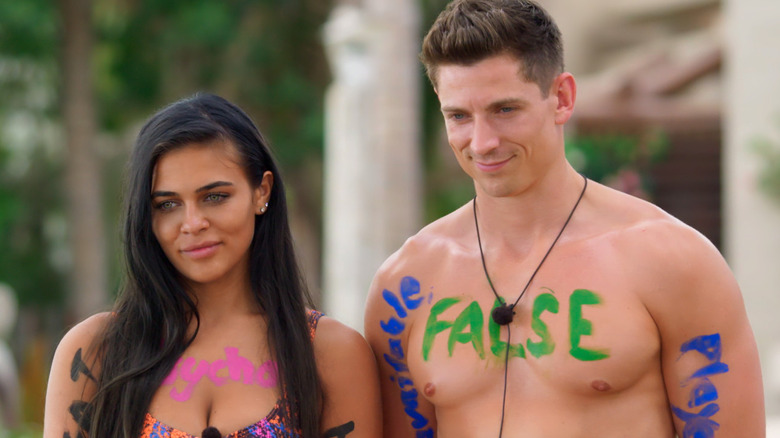 Netflix
So what happened after the cameras stopped rolling? David, a fan favorite, had the viewing public rooting for him to find a connection, and they were hoping Lydia was it. Sadly their match seemed destined for the reality tv relationship graveyard. While pics of Lydia on costar Bryce Hirschberg's boat led to wild fan speculation that Lydia might be in a relationship with the film director may or may not have been valid, they were correct in their fear that David and Lydia hadn't survived the real-world test (via Screen Rant).
Sadly, well maybe not for the single ladies, David revealed to Oprah Daily that he has yet to find his person. He doesn't seem to have any regrets about his relationship with Lydia which is still friendly. The personal trainer said, "Lydia and I have got such a beautiful relationship. She holds a special place in my heart." Lydia confirmed to Entertainment Tonight that she too is very single but she shares David's fondness for their friendship saying, "I'm really close to Nicole and David, who I see all the time." Regarding her ongoing quest for love, the former MMA cage girl told the Sun, "I'm very much open to it but I'm not actively searching for it."