Who Is RuPaul's Drag Race's Yara Sofia?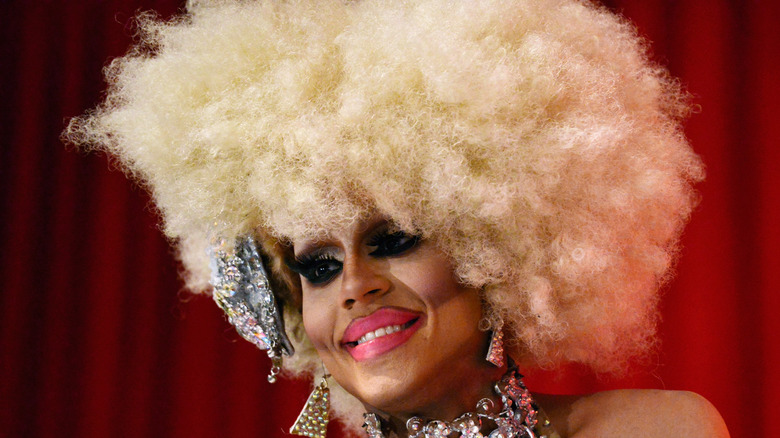 Chelsea Guglielmino/Getty Images
When "RuPaul's Drag Race All-Stars" Season 6 premieres June 24, more than one beloved drag queen will return to compete to be crowned a superstar in the Drag Race Hall of Fame. Among them will be Puerto Rican drag queen Yara Sofia, who was crowned Miss Congeniality after "RuPaul's Drag Race" season 3 in 2011 and who also appeared on the first season of "All-Stars" in 2012, according to Variety. Born Gabriel Burgos Ortiz, the fan favorite queen won audiences with her humor, charm, unique style, and heavy accent (per OutinSA). She even had her own catchphrase on the show — "Echa pa'lante!" or keep moving forward.
In a promotional video for the new season on Facebook, Sofia describes herself as "flexible, eclectic, and loud." She told blogger Abby Normal that growing up gay in Puerto Rica was challenging. "Puerto Rico is very religious and being gay in a religious country is not that easy," she said, adding, "Many people think it is a mental disease, being gay, and that's not true. If you are gay you should keep going. Echa pa'lante. Keep going. Don't ever look back."
She told Socialite Life that her native country has many talented drag queens, including Nina Flowers of "RuPaul's Drag Race" season 1. "Nina Flowers gave me my first opportunity to perform," she said. "Before that, I used to wear my mom's heels and I was so interested in this world."
Yara Sofia is now a Las Vegas-based performer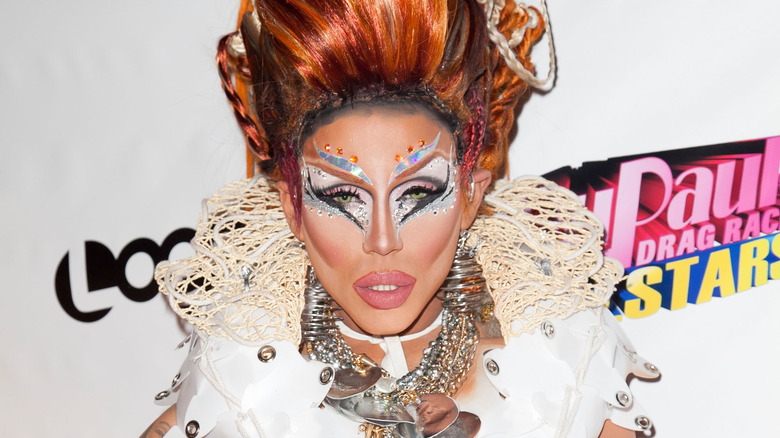 Imeh Akpanudosen/Getty Images
According to her Instagram account, Yara Sofia is now a regular performer at Piranha Nightclub in Las Vegas, but she also sells merchandise and clothing through her official website. Fashion is one of her greatest passions. She told Socialite Life she was inspired by designers such as Alexander McQueen and Michael Kors, and she loves Lady Gaga more for her fashion than her music. "I was attracted to Lady Gaga and I wanted to imitate her because of the fashion," Sofia said. "I like the music but the most important thing I see are the clothes." She said performing as a drag queen was a dream come true. "As a boy, I'm probably a little shy, but in drag, I feel free and I love to perform. I love it!" she said.
As for "RuPaul's Drag Race All-Stars" Season 6, Sofia said in a promotional video that she's nervous because it has been 10 years since she first appeared on the show, but she's ready to make new fans. "The trolls have multiplied, but I'm ready for the trolls. I don't care," she said.
"RuPaul's Drag Race All-Stars" premieres June 24 on Paramount Plus.