Who Is RuPaul's Drag Race's Silky Nutmeg Ganache?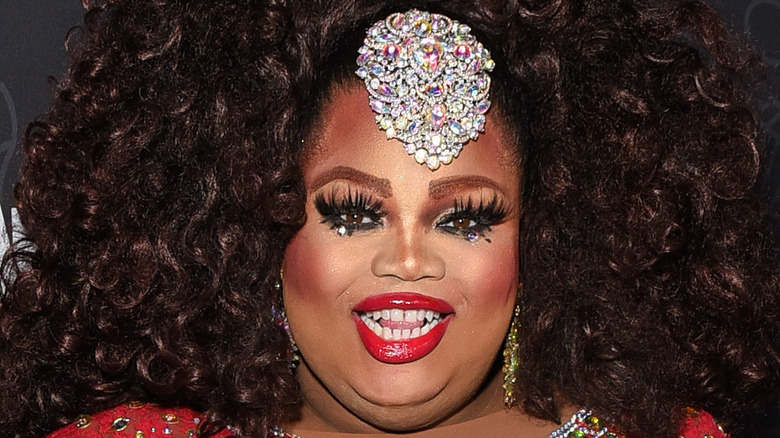 Presley Ann/Getty Images
Secrets, drama, and heartbreaking eliminations are some of the core elements for "RuPaul's Drag Race" – and contestant Silky Nutmeg Ganache is familiar with all three. 
Season 13 of the reality competition series ended in April 2021, and Season 6 of "Drag Race: All Stars" is slated for a June 2021 premiere. As fan may already know, "All Stars" airs exclusively on Paramount+ (via TVLine).
"All Stars" is always extra exciting due to fan favorites and queens who deserve a second chance returning. They're familiar faces at this point, which means we get to jump right back into the fun of it all. Among Season 6's returning queens is Season 11's Silky Nutmeg Ganache. She made it all the way to the finale in Season 11 but was eliminated in the lip sync smackdown before she could claim the crown. Ultimately, Ganache is exuberant and always wants to prove that her placement in the top four of Season 11 wasn't a fluke and that she rightfully earned it.
Here's who inspired Silky all along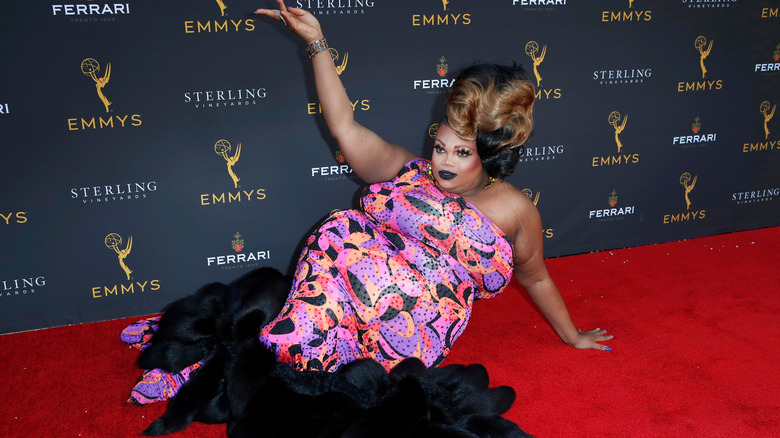 Shutterstock
Munch munch, crunch crunch! Silky Nutmeg Ganache is back in the "Drag Race" workroom. 
According to her website, Silky comes from Moss Point, Mississippi, and has been largely influenced by her grandmother throughout her life. Her grandmother always taught her the importance of education, explaining, "Education is the single thing in life that no one could ever take away from you." Because of this, Silky went on to earn a Master's degree in organizational leadership and also aims to earn a doctorate degree in philosophy. 
Ganache describes herself as "a southern bell[e] who speaks the truth and will always lend a helping hand." At the same time, Silky is interested in food and cooking, saying on her website that she grew up watching Emeril Lagasse and the Food Network rather than the cartoons that her peers watched, aka the root of her drag name. If you don't know, ganache is a mixture of chocolate and cream that is flowy and delicious.
Ganache also explains on her website that she wants drag to transcend entertainment. By this, she doesn't mean that drag artists shouldn't entertain, rather she wants drag artists to be able to do anything they want. She writes, "I want everyone to know that as drag queens, we are greater than entertainers. We are doctors, lawyers, politicians, educators, etc. I hope to be the example through my accomplishments in education and through the many people I've enrolled and inspired to pursue higher education."
This is how Silky was received by fans after Season 11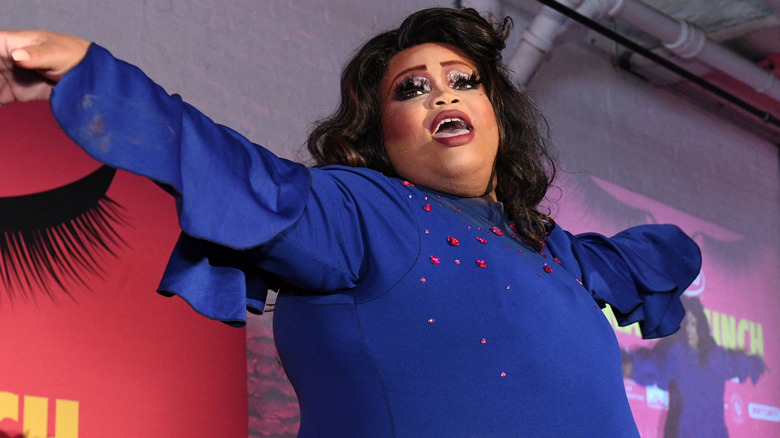 Bryan Bedder/Getty Images
Silky Nutmeg Ganache's Season 11 run wasn't the most fluid run. She entered the competition thinking she was going to be a fan-favorite, and she knew how to command attention — and the cameras. When the season aired, fans didn't love her overwhelming personality as much as she thought they would. According to an interview with Gay Times, the drag artist even received death threats while the season was airing and after it concluded.
In the interview, Silky explained that viewers felt she was being shady based on her comments, but Ganache felt it was how the show was edited. "A lot of the moments that made it seem that like I was shady, I was just acting like we do in the dressing room," she explained. "Unfortunately, a lot of that came across as me being hateful. I was never hateful, I never had alternative motives, I never had the intention of going out and hurting people." 
The star noted that the other queens appreciated her personality throughout the season and that she shared heartfelt moments with each queen, but these weren't aired. 
While some people may have thought Ganache was too much to handle the first time around, it's clear that she's grown over the few years since she filmed Season 11 and fans can't wait to see what she offers when "All Stars 6" premieres on Paramount+ on June 24.