Why Heels Star Stephen Amell Was Reportedly Just Removed From A Flight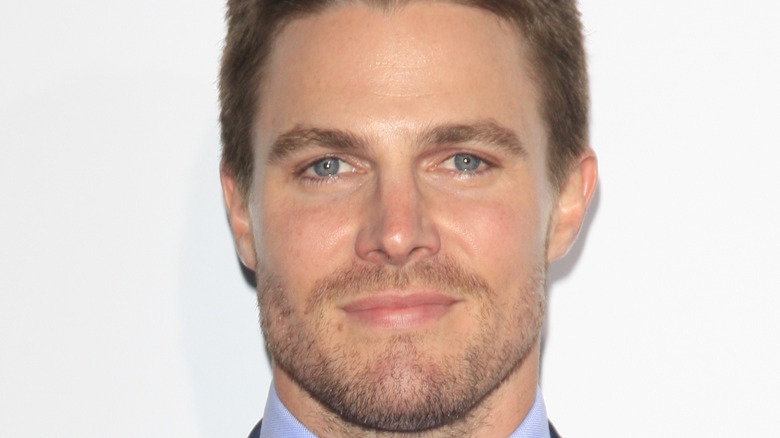 Shutterstock
Flying these days can be a stressful endeavor, but Stephen Amell and his wife had a truly bumpy flight — before the plane even left the runway. Amell and Cassandra Jean have been married since 2012. While her husband is well-known for his starring roles in "Arrow" and the upcoming "Heels," Cassandra is also an actor who launched her career on "America's Next Top Model" and went on to appear in "Roswell, New Mexico," "Mad Men," and "One Tree Hill" (per IMDb). The couple were in Austin, Texas last weekend at the ATX Television Festival, and Cassandra posted on Instagram that they had "a pretty good time." Unfortunately, things took a turn when the couple boarded their Delta flight home to Los Angeles.
As the plane sat on the runway, Amell — who sources said appeared drunk — reportedly started screaming at his wife during a heated argument. According to TMZ, a flight attendant asked him several times to lower his voice, and when he didn't comply, an air marshal and three other flight attendants walked him off the plane. His wife flew back to L.A. without him.
"Delta flight 966 on June 21 took a brief, eight minute departure delay after an unruly customer was deplaned from the aircraft prior to departure in Austin," the airline said in a statement to Page Six. "The flight arrived ahead of schedule at Los Angeles International Airport."
Stephen Amell claims he wasn't escorted off the flight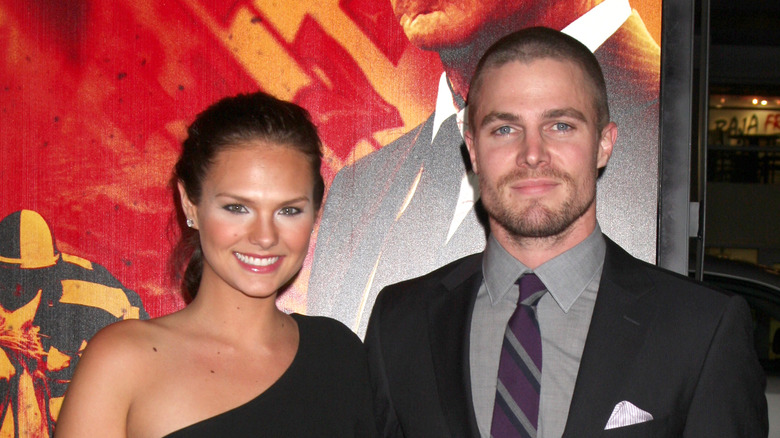 Shutterstock
After reportedly being escorted off a Delta flight for screaming at his wife, Stephen Amell has released his own version of what happened on the plane.
"My wife and I got into an argument Monday afternoon on a Delta flight from Austin to LA. I was asked to lower my voice and I did," he tweeted. "Approximately 10 minutes later I was asked to leave the flight. And I did so immediately. I was not forcibly removed."
"I rebooked myself on a Southwest flight 2 hours later and traveled home without any further issue," he added. "I let my emotions get the better of me, end of story. Must be a slow news cycle."
His wife, Cassandra Jean, has yet to comment on the incident. This isn't the first time the couple has received negative attention in the last year. Amell revealed last fall that he had contracted COVID-19, which impacted filming on his new show "Heels." While he claimed he didn't know where he could have gotten it, sources later told Page Six that the actor had thrown his wife a birthday party, which is where he could have contracted the virus.