Why Tori Spelling And Dean McDermott's Marriage Problems May Be Worse Than We Thought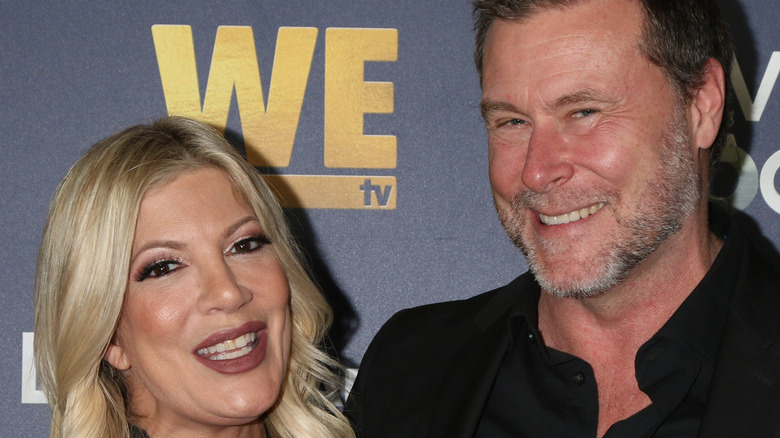 Shutterstock
After months of speculation of the status of Tori Spelling and Dean McDermott's marriage, it seems the couple is "very near" to calling it quits for good. 
Just days after Spelling revealed on the "Jeff Lewis Live" radio program that she and her husband are sleeping in separate rooms, a source tells Us Weekly that the two "have been having major issues for over a year now." The insider adds that the "Beverly Hills 90210" actress would never have gone public with that personal detail if her marriage were solid. 
If the split rumors prove true, it would be sad news – but hardly surprising. Fans have been noting signs of trouble for months, including the fact that Spelling was recently spotted without her wedding ring when she and her five children visited a local farm. Her Instagram feed features plenty of photos of herself solo or with her kids and friends, but almost none of McDermott. To be fair, the actor has been off in Canada filming an unnamed project, but Spelling has been mum on both the details and on sentiment. It was quite noticed that Father's Day 2021 came and went without any online greetings.  
Most bizarre of all was Spelling's April Fool's Day prank, in which she teased that she and McDermott were expecting their sixth child. Although she said she meant it as a jab to the press for their constant speculation on her body, the joke came off as insensitive toward women experiencing infertility and pregnancy loss. 
Tori and Dean may not be able to overcome their past hurts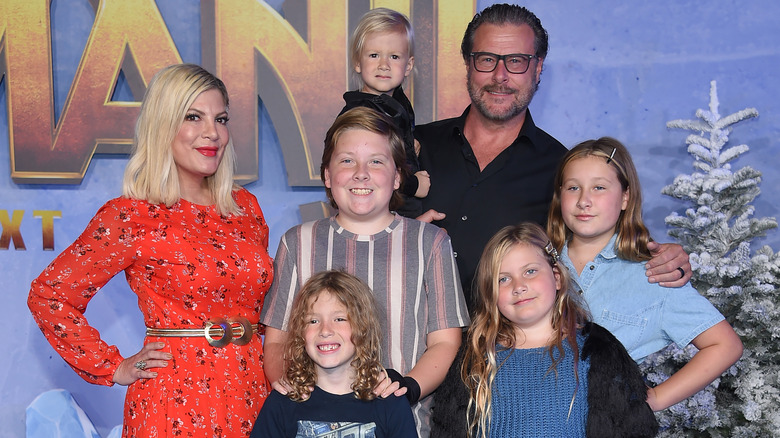 Shutterstock
The Hollywood couple has faced serious crises in their 15 years of marriage. Most shocking of all was Dean McDermott's revelation that he'd had an affair in 2014, per People. Tori Spelling was devastated by her husband's cheating; she said in an interview, per People, "I was like, 'Okay, I know I'm not good enough,' that's how I felt about myself and one day he's going to realize that and he's gonna find someone else." 
Through individual and couples therapy, the two managed to find healing and move forward, out of love for each other and their children. They even starred in their own reality show, "True Tori," a two-season docuseries which led viewers through their efforts to save their marriage. The show also documented Spelling's strained relationship with McDermott's ex-wife, Mary Jo Eustace (via IMDb).
Perhaps all is not truly forgiven after all – or perhaps other issues have come to the forefront since the reality series aired. The signs certainly seem to indicate a turning point in the Spelling-McDermott union, however neither parties have come forward on confirming or denying the future of their marriage.