Cara Delevingne's Surprising Plastic Surgery Confession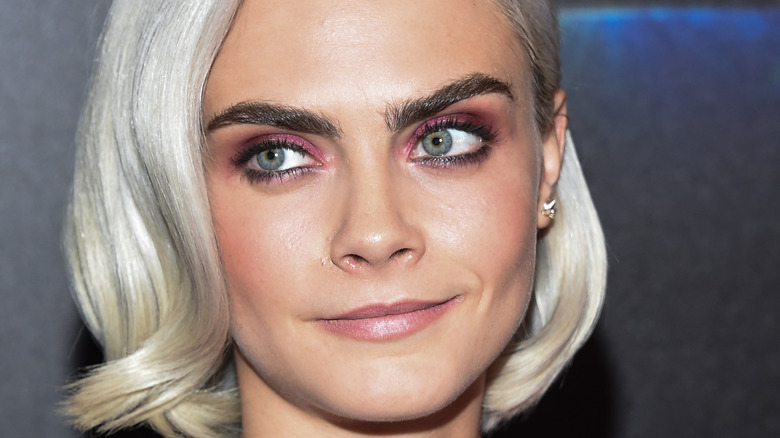 Shutterstock
Cara Delevingne made an unexpected revelation about plastic surgery during an appearance on the "Make it Reign" podcast on June 21.
After admitting that she's considered a number of surgeries, the 28-year-old tattooed model and actress, who prides herself with being completely honest with her many fans and admirers, said she ultimately decided to forgo the idea because she didn't want to have to hide it from her supporters, nor did she want to promote the idea that perfection is only attainable through going under the knife.
"I get it because it comes from a place of deep insecurity," Delevingne explained, according to a report from E! News on June 23. "Like ever since I was a kid, I was like, 'I wanna have a boob job, my boobs are uneven.'"
Delevingne also considered having her nose done. However, because she felt that discussing the matter publicly would be deemed as taboo or "frowned upon," she didn't let her insecurities get the best of her. Instead, she did what she felt was best for the young women and girls who look up to her.
Just because she's not getting plastic surgery doesn't mean she doesn't want it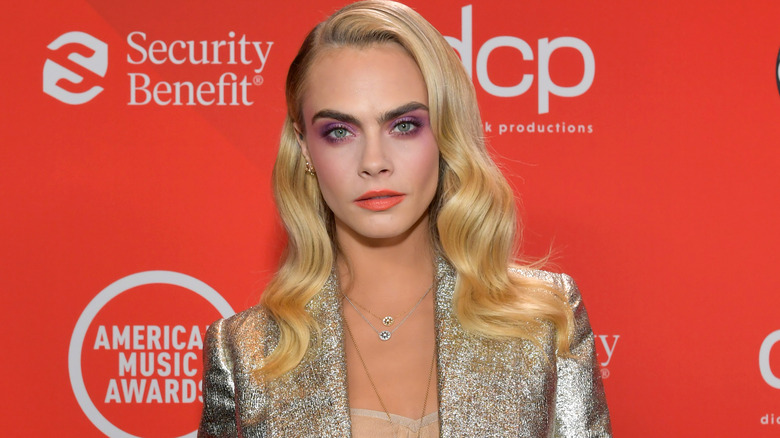 Emma Mcintyre /ama2020/Getty Images
"I've gotten close to thinking about it and luckily at that moment go, 'Well, if I was to do it, then I don't think I could be honest about it,'" Delevingne admitted, via E! News. 
"And then that would be a problem because I just think that young girls or young boys even, need to know that some things aren't naturally obtainable, you know, which is fine," she continued. "That's the model of modern science and that's okay, it's great. But, just what makes it more sad is that people just can't really talk about it."
Although Delevingne, who most recently dated Ashley Benson, isn't on board with the idea of going under the knife at this point in time, she went on to say that her decision against plastic surgery wasn't indicative of her not wanting it.
"I would've had something done if I didn't represent what I represent," she said. "I thought it was more important to not do something because I wanted to represent not doing something, but that doesn't mean I don't want to," she noted.