Sofia Richie's Style Inspiration Revealed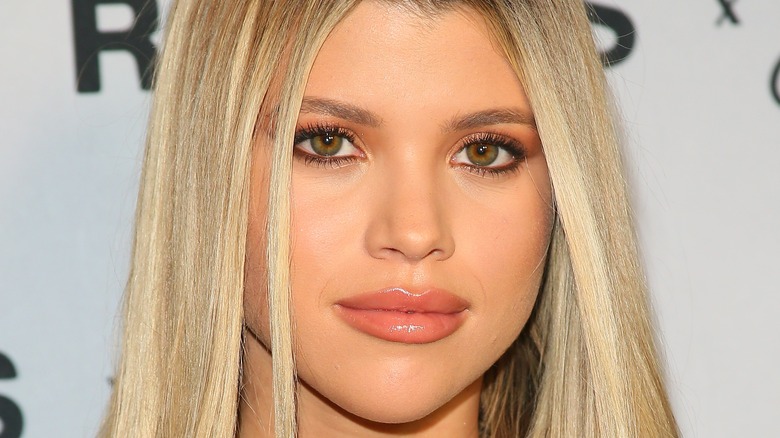 Jean Baptiste Lacroix/Getty Images
Pinterest boards love her, and your wardrobe will, too. Sofia Richie dabbles in many aesthetics, blurring the lines between ultra-chic streetwear and dreamy soft girl in her Instagram posts. Sofia has quickly become a major Gen-Z fashion queen, drawing a frenzy of collaborations with brands like Drake's OVO and Missguided.
After launching a capsule collection with luxury accessories brand Marzook in 2019 – known for being spotted on the arms of celebrities like Amal Clooney and Olivia Culpo — Sofia was no longer simply known as simply as "Lionel Richie's daughter" or "Nicole Richie's little sister." That being said, her collaboration with Nicole's House of Harlow 1960 line reveals that both sisters take inspiration in equal parts from each other.
The collection, which launched in May 2021, combines Nicole's boho looks with Sofia's penchant for classic, sleek pieces. "I watched Nicole build up House of Harlow to where it is today, and I admire her for that," Sofia told Vogue. "I wouldn't be interested in fashion if it wasn't for her. I've learned so much from her."
Sofia Richie borrows looks from her family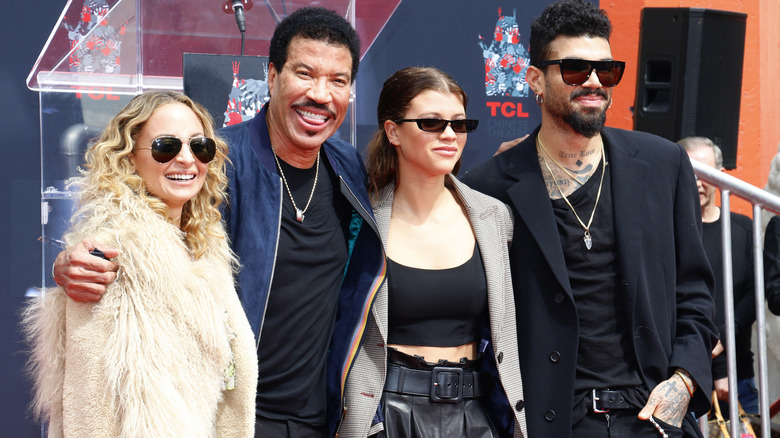 Shutterstock
The sisters have definitely landed full-time roles as fashion authorities. Surely, growing up in Lionel Richie's household couldn't have hurt. When she was 14, Sofia told Teen Vogue that she'd either find herself in her father's studio or in her family's wardrobes — neither of which were ever off-limits. "Sometimes I go over to [Nicole Richie's] house when she's out of town, and I steal stuff — the nanny lets me in," she said, explaining how she borrowed Balenciaga bags and accessories from Nicole's closet.
She also "borrowed" from her mother, designer Diane Alexander, telling Grazia,"I actually take a lot of stuff from my mum. She has really cool old pieces that she used to wear — she has separate closets for the clothes she actually wears and then all her old stuff. She has a full-blown vintage closet in the house, it's so cool." 
And while Sofia's style seemingly embraces every aesthetic, she admitted to Teen Vogue, "Nicole is definitely my style icon, and she's the best person to go shopping with." At the time, she even foreshadowed their 2021 collab, saying, "When I'm older, if I'm successful at everything, I want to come out with a clothing line." 14-year-old Sofia would definitely be proud!