How You Can Buy The Exact Clothes Linda Cardellini Wears On Dead To Me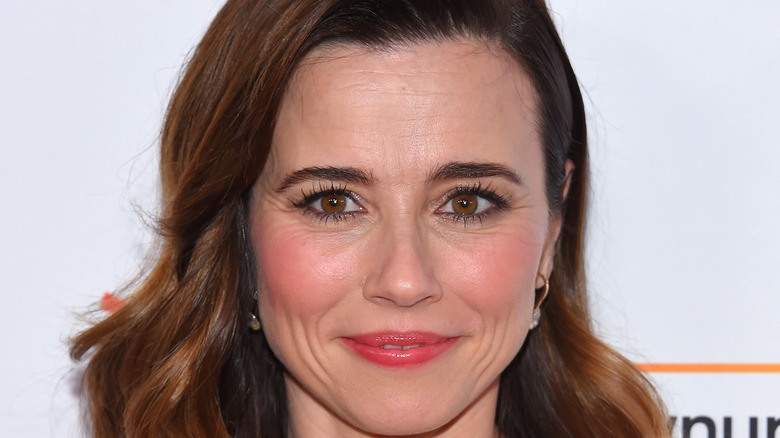 Shutterstock
When it comes to shows about friendships, few are as authentic, hilarious, and mysterious as Netflix's "Dead to Me." The series, which only has two seasons thus far, follows the unlikely camaraderie that develops between two women: IMDb puts it best by describing them as "a tightly wound widow and a free spirit with a shocking secret." If you binged the show with your mom like we did, then you obviously know what secret shockingly comes to the surface at the end of Season 1.
One half of the dynamic duo is Judy Hale, who is played by the iconic Linda Cardellini, who's had a stunning transformation. Viewers only needed one or two episodes to fall head over heels with this character: She's quirky, funny, and entirely too forgiving. She's quick to offer a hug and a listening ear to anyone who may need it. She's the life of the party, but has deep-seated scars as well. Suffice it to say, Judy is definitely someone you'd want in your Taylor Swift-style girl squad. Thanks to the website Worn On TV, you can get one step closer to materializing that dream by syncing your closet to that of the character.
You can match Judy Hale's bohemian style with the click of a button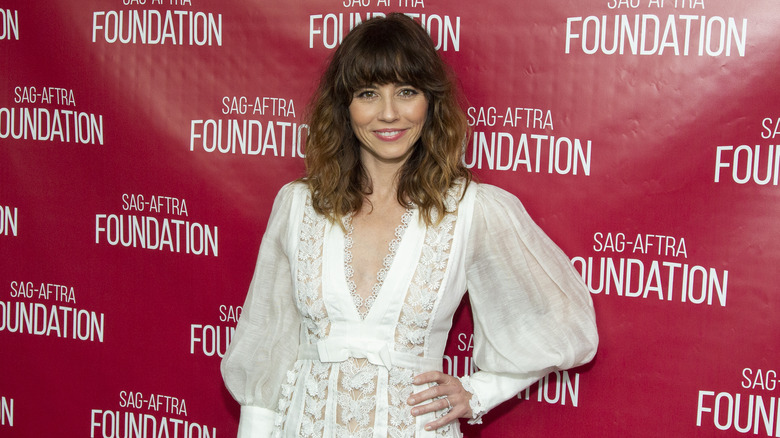 Vincent Sandoval/Getty Images
On the show, Judy Hale's clothes match her personality in a number of ways. For example, she's often donning flowing floral dresses that scream "happy-go-lucky free spirit." If you're looking to emulate that vibe, Worn On TV has you covered. The adorable blue floral dress Judy pairs with a black striped belt and heeled black boots in Season 2 is called the Rachelle Meadow Belted Dress and it's made by French Connection (via Worn On TV). 
Another floral dress Judy wears in Season 2 (via Worn On TV) — this one by Rebecca Taylor — can be found at shops like Nordstrom Rack, where it's currently priced at $159.97. Head over to your local Walmart to find a similar version at a slightly higher price point. For the full look, though, you'll need to get your hands on a Suede Moto jacket by BlankNYC, Escape Saddle Bag by Welden Bags, and Scrollwork Mother of Pearl Earrings and Carved Floral Heart Necklace by Peggy Li. 
So there you go: You've officially got your entire Judy Hale Halloween outfit figured out months ahead of time. Even better, you'll be able to wear it all while you watch the third and final season, which has just been confirmed!