Are Harry And William Failing To Keep This Promise To Their Mother?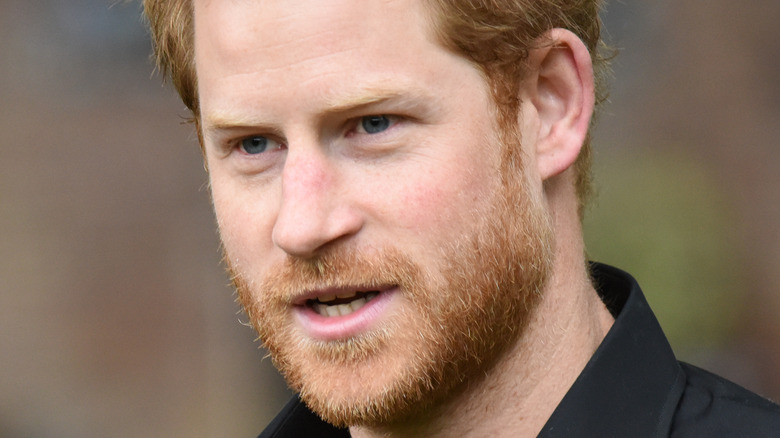 Shutterstock
Prince William and his younger brother Prince Harry have grown distant from one another over the past few years. The royal rift has made headlines, and reportedly began back in 2018 around the time that Harry was set to wed Meghan Markle (via Insider). A few months after the couple's wedding, Harry and Meghan announced their plans to split their household with that of William and his wife, Kate Middleton. The following year, the couples also split their offices. Talks of tension in the family continued until early 2020 when Harry and Meghan revealed their plans to exit the royal family. The couple packed their bags and eventually moved to California, per People.
In March 2021, the Duke and Duchess of Sussex caused even more scandal for the royals when they sat down for a tell-all interview with Oprah Winfrey, where they revealed their unhappiness with living the royal lifestyle (via USA Today). The Sussex's also claimed that members of the family made racially insensitive remarks about the color of their son's skin, and were unwilling to help Meghan while she struggled with mental health issues. The interview was said to cause even more unease between William and Harry.
One month later, the brothers reunited for the funeral of their grandfather, Prince Philip, where it was revealed Harry received a frosty reception from many members of the family, per Express. One royal expert is now claiming that the duo's mother, Princess Diana, would be heartbroken over the state of their relationship today.
If you or someone you know is struggling with mental health, please contact the Crisis Text Line by texting HOME to 741741, call the National Alliance on Mental Illness helpline at 1-800-950-NAMI (6264), or visit the National Institute of Mental Health website.
William and Harry once promised to always be best friends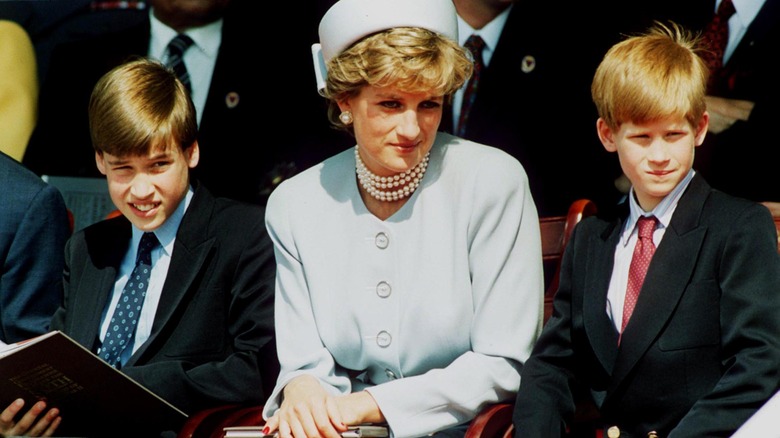 Anwar Hussein/Getty Images
According to Express, Prince William and Prince Harry aren't making good on a promise that they once made to their late mother, Princess Diana. Royal author Robert Lacey tells the outlet that when the brothers were young they had a close relationship, which Diana was proud of. She even implored the pair to keep their relationship strong into their adult years. In his book, Lacey quotes Diana's former psychic Simone Simmons, who says she was there when Diana asked the boys to promise they would always remain "best friends."
"You must promise me that you will always be each other's best friends, and never let anyone come between you," Diana reportedly told her boys. "Both boys promised they would keep to that, Simmons said. "They high-fived each other and gave their mother a big cuddle. Anybody would have melted at the sight. Then they went out to play soccer," Simmons added.
Although it seems that William and Harry may have forgotten their promise to their late mother, Lacy reveals that he's hopeful the brothers meeting on July 1 at the unveiling of Diana's statue will be the first step in mending the royal rift. "Surely when they're gathered together to honour their mother and what Diana stood for, that will be the time when we can hope for some sort of reconciliation and serious talk," the author stated, per The Daily Mail.