Why The Internet Is Seeing Red Again Over Jill Duggar Dillard's Dog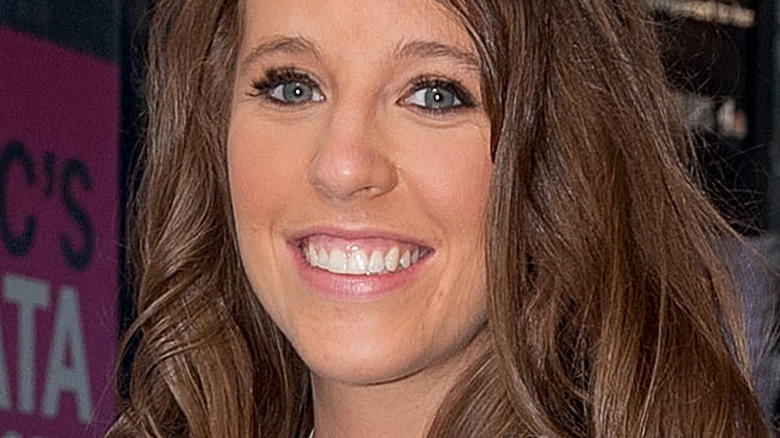 D Dipasupil/Getty Images
Former reality-show star Jill Duggar Dillard has gotten a lot of press — and praise — in recent years. Many see her as a hero for separating herself from what they consider a cult-like family who restricted her clothing, education, career, and relationship choices. Since marrying recent law-school grad Derick Dillard, the "Counting On" cast member has carefully maintained a distance from her parents and gone on to defy some of the rules she used to live by. In other ways, though, she holds on to her childhood values, such as centering her life around the home. Her obedience-oriented parenting techniques also reflect the way in which she grew up.
The Dillard family includes not only their two sons, but also a sweet mixed-breed dog named Fenna, who they adopted earlier this year. While there's no doubt that Fenna has become a much-loved member of the household, some of the choices the Dillards have made are concerning to even their most devoted followers. For instance, in early June, Jill emptied out her fridge and gave some of her leftover frozen breast milk to Fenna so as not to waste it. Fans worried that the milk might have gone bad or be too hard on her doggy stomach. Fortunately, Fenna was just fine, and with no more milk left, that particular issue was quickly forgotten. But a couple of weeks later, Derick posted a video that got animal lovers shaking their heads once again.
The Dillards don't let their dog sleep in the house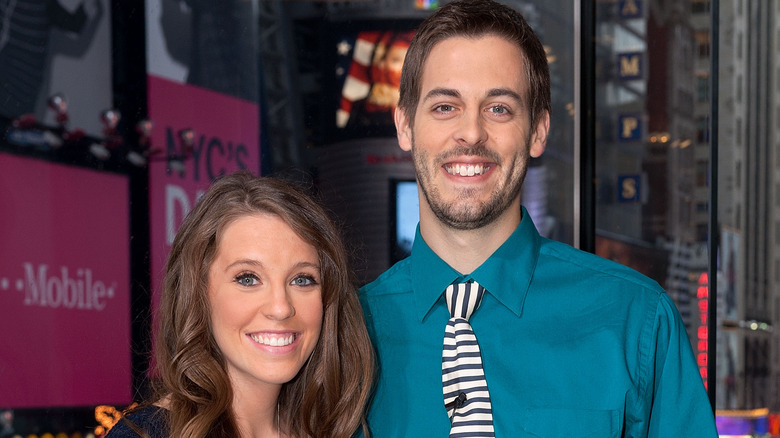 D Dipasupil/Getty Images
Derick Dillard chronicled a typical day in his life in a YouTube video that he posted on both the family webpage and on his Instagram account. The half-hour post follows Dillard from his 6:30 a.m. wake-up time through his 11:00 p.m. bedtime. But what struck viewers as troubling was the footage of Fenna. The pup sleeps in a crate in the garage and stays in the yard for most of the day. Only late in the afternoon does the whole family walk and play with her. At bedtime, she gets a few cuddles before going back to the crate.
Commenters on Reddit were less than pleased with the arrangement. "As someone whose dog sleeps in the same bed as I do, the idea of having a family dog sleep in the garage is kind of horrifying to me," wrote one. "It's pretty obvious that Fenna sleeps in the garage and spends most of her day outside, away from the family," agreed another. 
But are they being unfair to their fur baby? It depends. According to the Humane Society of the United States, crates should be used primarily for housetraining puppies until they learn to do their business outside. "Your dog should not spend most of their time in their crate," they say. The organization also recommends that dogs who sleep in crates should stay near their people: "[T]ime spent with your dog — even sleep time — is a chance to strengthen the bond between you and your pet."