The Drugstore Skincare Mask That Drew Barrymore Swears By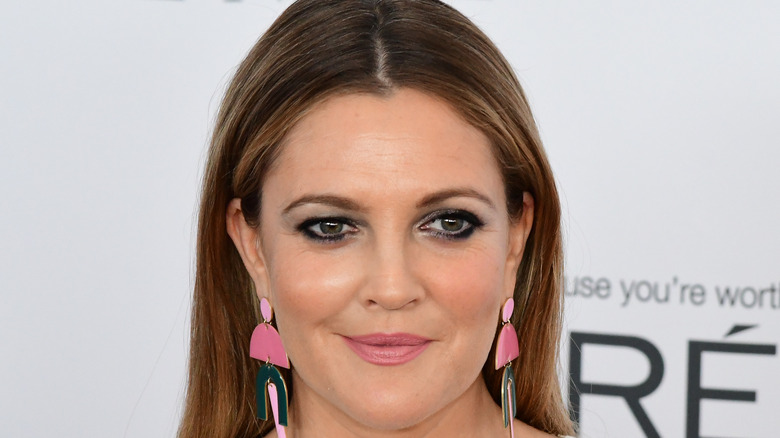 Shutterstock
We may receive a commission on purchases made from links.
Drew Barrymore has been in the public eye for a long time, originally breaking out in Steven Spielberg's iconic family film, "E.T. the Extra-Terrestrial," all the way back in 1982, before scaring the bejesus out of us just a couple years later in Stephen King adaptation, "Firestarter" (via IMDb). The former child star has endured some highly publicized issues with substance abuse, admitting to The Sun in 2020, "I don't know how I ended up here but I will never lose sight of how lucky I am." 
The beloved actress added, "Being blacklisted at 12, I appreciate every job I have." However, despite her many hardships, Barrymore remains a ray of light in Hollywood, particularly through her popular chat show, "The Drew Barrymore Show." She's also relatable in a way many A-list celebrities could never hope to be, the "Never Been Kissed" star remaining down to earth through her frankness. As a result, we know exactly what Barrymore's drugstore go-to is for face masks. 
The beloved actress opts for Korean skincare masks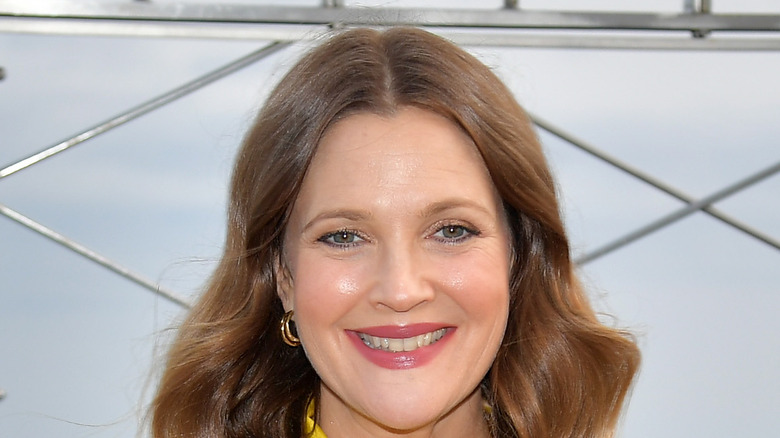 Michael Loccisano/Getty Images
While chatting to InStyle, actress Drew Barrymore revealed K-beauty skincare mask, JayJun 3 Steps Baby Pure Shining Mask, is one of her all-time favorites (it's around $6 from Walmart, but is out of stock online at the time of writing). Describing the drugstore fave as a product that works "in the most amazing ways," the "Santa Clarita Diet" star gushed, "They're profound. Changed my life." Including not just a mask but essence and eye cream too, the product is loaded with recognizable oils, negating the need to endlessly Google the ingredients before use. As StyleCaster noted, Korean beauty products are widely recognized for their rejuvenating properties and Barrymore's pick is a total bargain to boot.  
The actress — who is taking a bit of a break from movies — founded Flower Beauty, her own line of reasonably priced products, and listed a ton of her favorite drugstore beauty picks on Instagram. During what she coined "Beauty Junkie Week," Barrymore shared her love of, among other things, Batiste dry shampoo ($15 for a three-pack from Amazon), and Elta sunscreen ($30.50 from Dermstore). After growing up on-screen, Barrymore has a refreshing attitude to getting older too, telling Glamour UK, "I feel aging is a privilege." The former child star added, "It's about how to do it gracefully, with humor, self-love, and a respect for the process, and that's always been really important to me." Naturally, a good skincare routine is a huge part of that process.