Piers Morgan's Surprising Opinion About Britney Spears' Conservatorship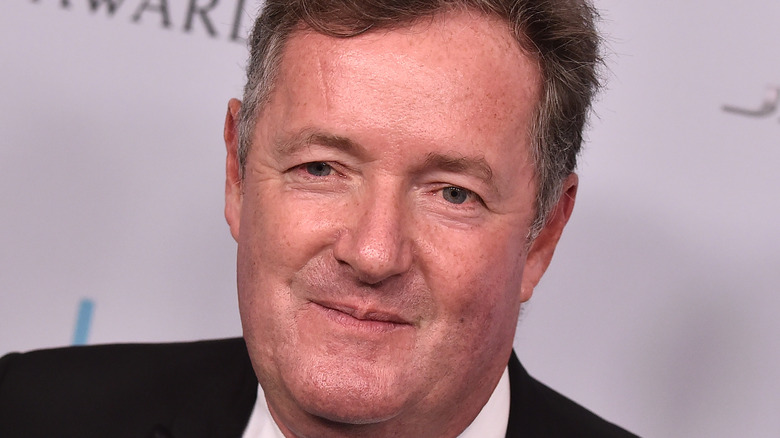 Shutterstock
The whole world has been left reeling after pop star Britney Spears finally got an opportunity to speak out about the controversial conservatorship that's been hobbling her life for over a decade. As BBC News reports, remotely addressing the court, the iconic singer detailed the "abusive" legal tactics that had been used to keep her in check all these years, noting, "I just want my life back." Among the most shocking revelations was Spears had been forced to keep an IUD in to prevent her from having any more children. Spears was also prescribed the psychiatric drug lithium against her will.
The singer's father, Jamie, has controlled her financial and personal affairs since 2008, and she has been working tirelessly to remove him, which has led to the ongoing court case. The #FreeBritney movement has been gaining serious traction as celebrities and normal folk alike rally to encourage the judge to give Spears the freedom to run her own life. Now that she's finally spoken up, it seems things might hopefully be about to change. And, although British TV host Piers Morgan is typically found publicly slamming Meghan Markle, he's taking a break to show his support for Spears too.
Piers Morgan empathized with Britney Spears' struggle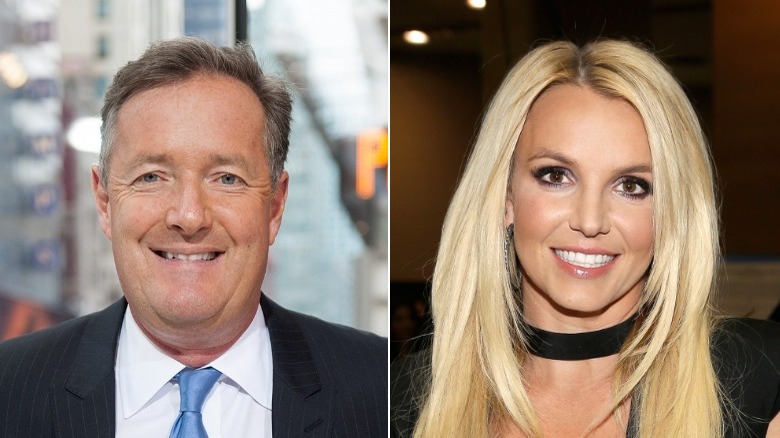 D Dipasupil, Isaac Brekken/Getty Images
In his latest Daily Mail column, Piers Morgan, somewhat shockingly, took a pro-Britney Spears stance, describing her treatment as "shameful." His headline notes Spears is "a legal slave" unable to even spend her own money freely or decide what she wants to do with her body. Morgan asserted she "must be freed from this torment to finally live the life she wants." The former "Good Morning Britain" host went on to implore Judge Penny, who's trying the complex conservatorship case, to release the "Baby One More Time" hit-maker from her "living hell." Morgan took particular issue with Spears' claims about being forced to keep her IUD, arguing no woman in a free country like the U.S. "should be subjected to such appalling treatment."
The TV star's position is interesting considering, as Deadline reported, that just a few months ago, he claimed on "GMB" that Meghan Markle was lying about her mental health struggles, during the former actress' time with the royal family. Morgan said he "didn't believe a word" that came out of her mouth, sparking a record number of complains to watchdog Ofcom and subsequently leading to his departure from "GMB" after the controversial host refused to apologize. As The Independent notes, Spears revealed in court she's been putting on a happy face for years, but was finally opening up about how tough things are in the hopes the judge will change the current arrangement for the better.