Will Britney Spears Appear In Court For Her Conservatorship Hearing?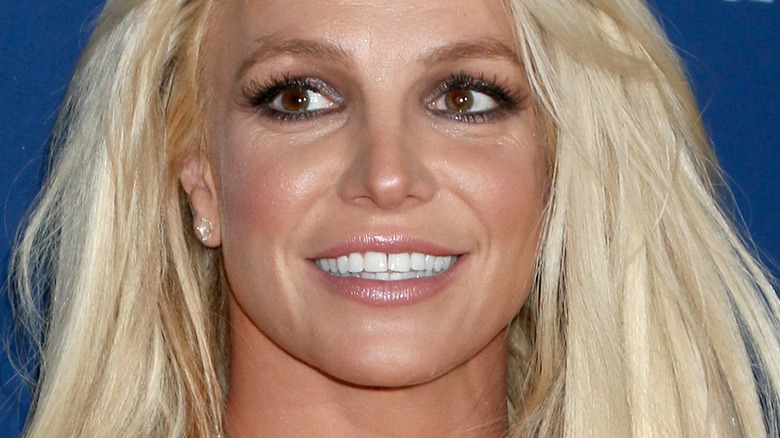 Shutterstock
If you've been on Britney Spears' Instagram lately, you would know she's ready for the summer with a hot pink swimsuit. The "Baby One More Time" singer revealed in an IG post of her wearing her neon suit that she also has a hidden tattoo on the back of her neck that translates to "healing" (via People). Healing is exactly what Britney's fans believe she needs after watching the recent documentary on the star — "Framing Britney Spears" — which was released in February 2021 (via BBC News). The "The New York Times Presents" TV film centers around the treatment of Britney by the media and her recent conservatorship battle, which sparked the "Free Britney" movement. 
The #FreeBritney movement is largely a social media movement by the fans regarding Britney Spears' conservatorship that started back in 2008, according to Harper's Bazaar, and the "discrepancies surrounding" it. Some feel that Britney has been in her conservatorship long enough, and want to see her break free of it. If you've been following the battle that's been happening in the courts, you'd know that it's a lot harder than it seems to legally end a conservatorship.
Right now, Britney is trying to remove her estranged father Jamie Spears, according to The Sun, who is currently in control of not only Britney's personal life but her $60 million fortune as well. There is a major court date coming up on June 23, but will Britney be in attendance?
Britney won't be able to attend in person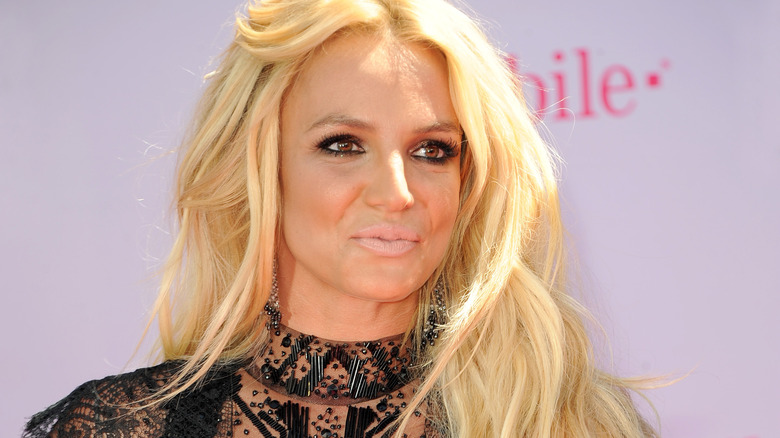 Shutterstock
It seems Britney Spears will not appear "in person," but has been allowed to address the courts "virtually," according to Us Weekly. Back in April, her lawyer, Sam Ingham, asked if Britney could speak on "an expedited basis" about the conservatorship, and a source has said that her main focus is to remove her father from the case, according to Page Six. With the conservatorship in place right now, Britney is unable to make financial decisions without her father's permission.
Some people believe Britney's motives to remove Jamie from her conservatorship is based on her losing custody of her kids. According to Heart Radio, Britney's percentage of custody dropped to only 30% in 2019. Also in 2019, it was reported that there was an "inappropriate physical altercation" between Britney's son, Sean Preston Federline, and Jamie (via Showbiz Cheat Sheet). In 2020, Britney's youngest son, Jayden Federline, called out his grandfather as being a "pretty big d**k," according to E!. So, it seems it's not just Britney who has a problem with her father. 
Perhaps, if Britney is able to remove Jamie from her conservatorship, she'll be able to gain more custody of her kids. However, even if Britney is able to speak in court, it's still very hard to remove someone from a conservatorship. According to Variety, a lawyer has said that "not getting along with your parent is not enough reason for cause for a court to remove him."