Prince Harry's Claim Of Being Financially Cut Off By Prince Charles Is In Doubt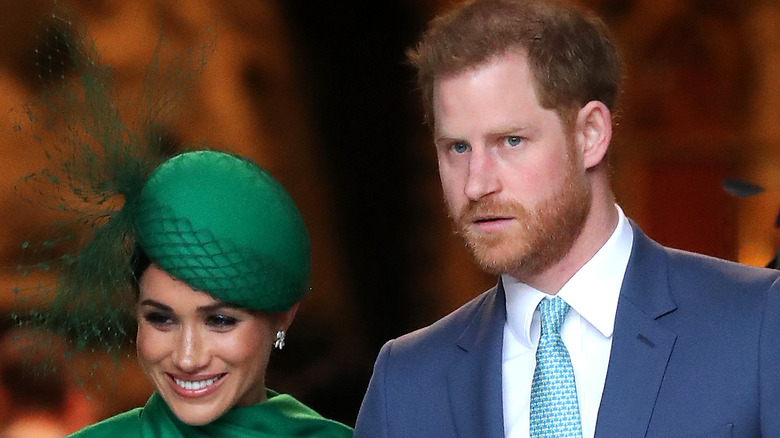 Chris Jackson/Getty Images
The Sovereign Grant Report, which was just released by Buckingham Palace, is an interesting document for those who might want to take a deep dive into the inner workings of the royal family. It covers everything from a breakdown of Queen Elizabeth's duties and responsibilities as sovereign, as well as detailed breakdowns of how public money is spent on, and by, members of the family.
But the Sovereign Grant Report for the period 2020 to 2021 also did something else — it revealed that funding for both Prince William and Prince Harry's households amounted to £4.5 million for their father Prince Charles, or about $6.26 million, and that Harry and Meghan continued getting money from Charles after they exited as senior royals in March 2020.
The BBC quoted an unnamed, senior spokesman from Charles' office as saying, "As we'll all remember in January 2020 when the duke and duchess announced that they were going to move away from the working royal family, the duke said that they would work towards becoming financially independent. The Prince of Wales allocated a substantial sum to support them with this transition."
The spokesman also confirmed that the funding ended in the summer of 2020.
Harry claimed that his family cut him off in the 'first quarter' of 2020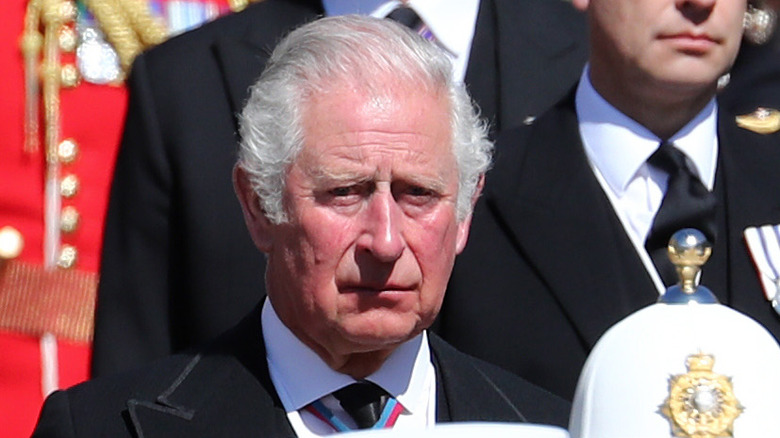 Wpa Pool/Getty Images
The Sovereign Grant Report casts some doubt over Prince Harry's claim that, "My family literally cut me off financially [in] the first quarter of 2020." That claim was one of many bombshells revealed by Harry and Meghan Markle when they spoke to Oprah Winfrey in March 2021. During the interview, he also said he and his family survived on an inheritance left to him by his late mother Diana, Princess of Wales. "Without that we would not have been able to do this," he had said (via Hello!). However, Harry's spokesman said that he didn't misspeak, because when he was talking about the "first quarter," he was referring to the first quarter of the financial year (April to June) and not January to April, via the BBC.
Prince Charles' spokesman didn't want to remark on the divergence between Harry's comment and the financial data the Sovereign Grant Report revealed, but he added that, "The prince wanted to help make this work, [and] allocated a substantial sum to the Duke and Duchess of Sussex, to help them with that transition. I betray no confidence when I say they've been very successful in becoming financially independent."
Harry and Meghan have since signed multimillion dollar deals with Netflix and Spotify to produce programming.