Perez Hilton's Past Treatment Of Britney Spears Is Coming Back To Haunt Him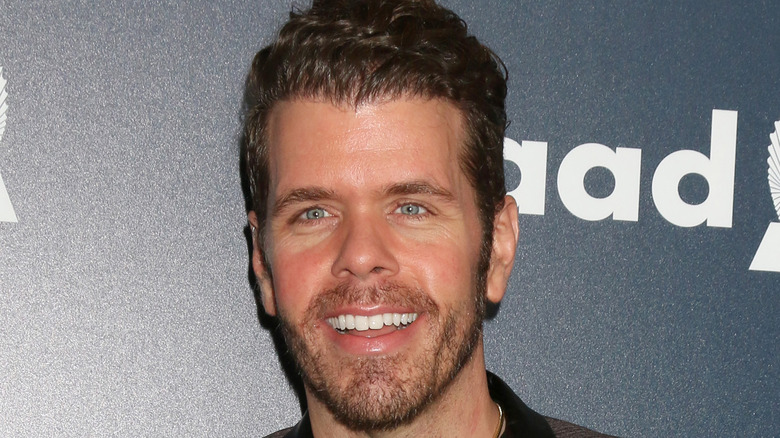 Shutterstock
For much of the 2000s, Perez Hilton was one of the most read bloggers around. Although it's difficult to conceive nowadays, Hilton trafficked in the kind of judgmental, mean-spirited tabloid journalism that requires little more than a sharp tongue and MS Paint (for grotesquely scribbling on celebrity pics). The blogger had several major targets over the years, most of whom were female, including Lauren Conrad, whose sex tape rumor he broke on the site, the Olsen twins, and Mischa Barton (via The Washington Post). 
The "O.C." star confronted Hilton during Season 1 of "The Hills: New Beginnings," calling him out for treating her so badly in the early stages of her career (via Marie Claire). Hilton's apology was somewhat lacking, the seemingly reformed blogger asserting that since he's become a father, everything has changed. With the ongoing public discussion surrounding Britney Spears' conservatorship, and the popularity of the #FreeBritney movement, Hilton is being reminded of some of his worst offenses. 
The blogger's #FreeBritney stance was heavily criticized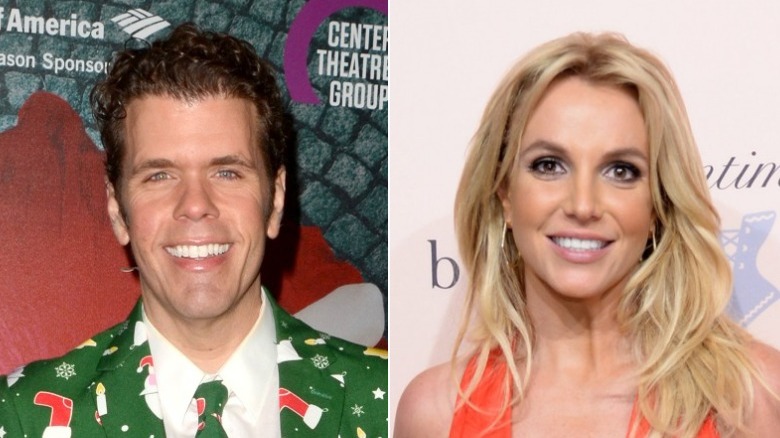 Shutterstock, Kevin Mazur/Getty Images
In an interview with Sky News, blogger Perez Hilton claimed he regrets his harsh treatment of Britney Spears at the height of her highly publicized issues — the same problems that landed the pop star with the strict conservatorship she's now fighting in court to escape. Hilton took "full accountability" for his past behavior, acknowledging he can't simply blame youth and stupidity either. "I absolutely apologize and carry deep shame and regret," Hilton advised, noting he mistakenly thought the pop star's father, Jamie Spears, had done the right thing by taking control of her estate. Hilton argued, "She was really putting herself in dangerous situations. It was a very scary time." Twitter was not impressed with the blogger's protestations, to say the least. 
One user described Hilton as "a misogynistic scumbag hypocrite" who did what he needed to do to get ahead and is only taking it back now the tide has turned in Spears' favor. Likewise, another commenter argued Jamie wouldn't have as much power nowadays if it wasn't for the egregious coverage by bloggers like Hilton. One suggested the controversial star simply keep his mouth shut for the time being. Hilton professed support for the #FreeBritney movement in an emotional video, but it only opened him up to more criticism, with one fan responding, "You are a vile bully." Spears spoke for the first time in court this week, detailing how difficult her life has been under the conservatorship, as BBC News reported.