What Erin Andrews Eats In A Day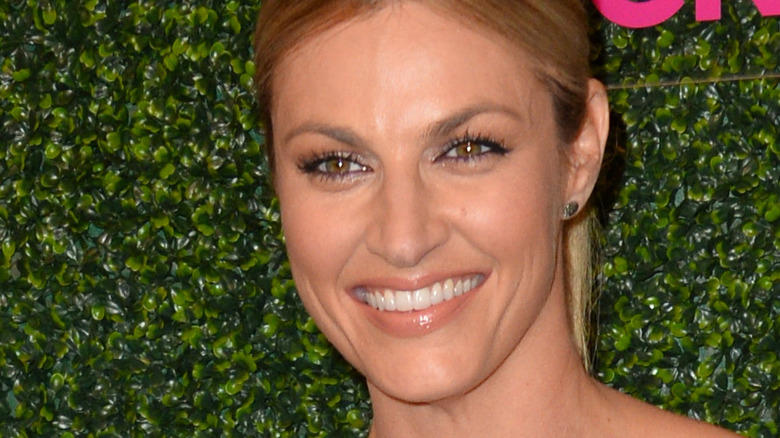 Shutterstock
Erin Andrews has carved out and cemented a respected reputation for herself in the world of sports. This is surely no easy feat for a woman to accomplish in an undoubtedly very male-dominated industry. How did she find the energy to make such a name for herself? It appears her diet may be able to take some of the credit; it's all about balance and clean eating, a mixture that keeps Andrew's on top of her game. Keep reading to get more of the details about what this successful sports reporter eats in a day.
"I don't want to deprive myself of anything," she explains, per Women's Health. "Like, right after a game, you're at the airport, it's been a long week, and you just want a burger and a beer,"
Though when not exhausted, the former "Dancing With the Stars" host likes to keep it light. "I'm a girl that could eat breakfast food for breakfast, lunch, and dinner," she quipped. But it's no eggs benedict with donuts on the side if that's what you're picturing. "I'll have coffee and a coconut yogurt with some healthy granola," she shared. "I know once I have a cup of coffee and my food that I have the energy to go and work out for a solid hour."
Andrews knew it was time to ditch the soda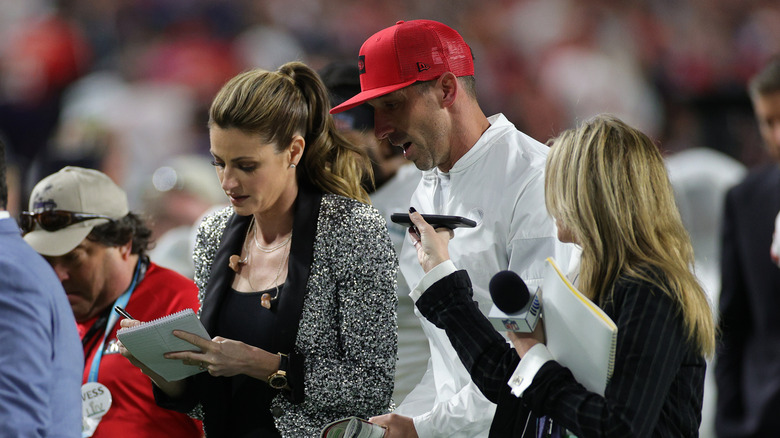 Maddie Meyer/Getty Images
Lunch and dinner typically consist of grilled chicken, fish, and vegetables during the weekday so she can really enjoy herself on the weekends. "I try to be really conscious about what I'm eating on the weekdays because if I want to have the cheesy macaroni, I have it," she reveals (via Women's Health).
Erin Andrew admits she did have some vices that threw her diet off balance. She realized early on that soda had to go. "I work long hours, so caffeine does help. I admit it was easier to throw Cokes in a cooler on the sidelines and drink four of 'em during a game to stay caffeinated. But I probably lost 10 to 15 pounds just knocking soda out of my diet," she revealed (via Men's Journal). Soda has been nixed, and luckily for the sportscaster, she doesn't have much of a sweet tooth. "I will have a bite of dessert every now and then, but I'm not obsessed," Andrew shares (via Grub Street).
Fans are impressed with both Andrew's reporting talents and ability to pass on dessert. Many are also thrilled to see that a balanced diet has clearly given her the energy she needs to be on top of her game reporting from the sidelines.