Here's What Stars Have To Say About Britney Spears' Recent Hearing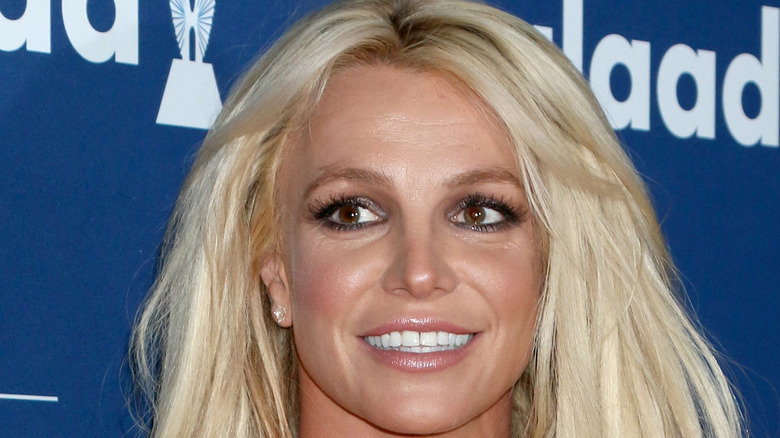 Shutterstock
Britney Spears has been under a court-ordered conservatorship for 12 years, but finally got the opportunity to speak out as part of a court hearing on June 23, 2021 (via CNN). The star attended the hearing via phone, and spoke for over 20 minutes, criticizing her family and revealing that she was given lithium against her will — and wasn't able to remove an IUD from her body despite wanting to get married and have a third child. "I feel ganged up on. I feel bullied and I feel left out and alone," she told the court during the hearing (via Independent).
Since the hearing, there's been an outpouring of support from friends and colleagues in the celebrity world, with numerous stars sending messages of support. The comments ranged from ex-boyfriend Justin Timberlake, who tweeted, "After what we saw today, we should all be supporting Britney at this time," to Mariah Carey, who tweeted, "We love you Britney!!! Stay strong." 
Halsey, Sarah Jessica Parker, and more celebrities have supported Britney Spears on Twitter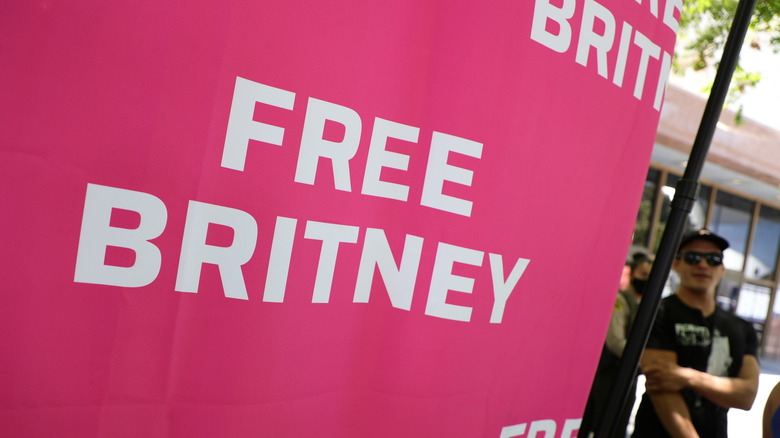 Rich Fury/Getty Images
The hashtag "#FreeBritney" has often been used to draw attention to Britney Spears' plight by her fans and supporters (via Independent), and some famous faces have gotten in on the action, too. Actresses Sarah Jessica Parker and Lisa Rinna both simply tweeted the hashtag, as did talk show host Andy Cohen (via CNN). Dan Levy of "Schitt's Creek" retweeted Mariah Carey's message, adding a heart emoji, while British actress and presenter Jameela Jamil wrote a slightly longer message (via Stylist). 
"Been saying it for years. FREE BRITNEY," Jamil tweeted. "I can't believe this legal hostage situation. Poor kid was just talented. Two decades of punishment from tabloids and her own team, are not survivable. She's so strong for withstanding this." 
Spears' fellow singers Halsey and Liz Phair also leapt to her defense. "Bless Britney and I hope with my whole heart she is awarded freedom from this abusive system," Halsey tweeted. "She deserves it more than anything. I admire her courage speaking up for herself today." Meanwhile, Phair tweeted, "Oldest trick in the playbook of the patriarchy: declare a woman mad and gain control of her assets/property. Been happening for centuries."