How Britney Spears Reportedly Felt Before Her Bombshell Court Appearance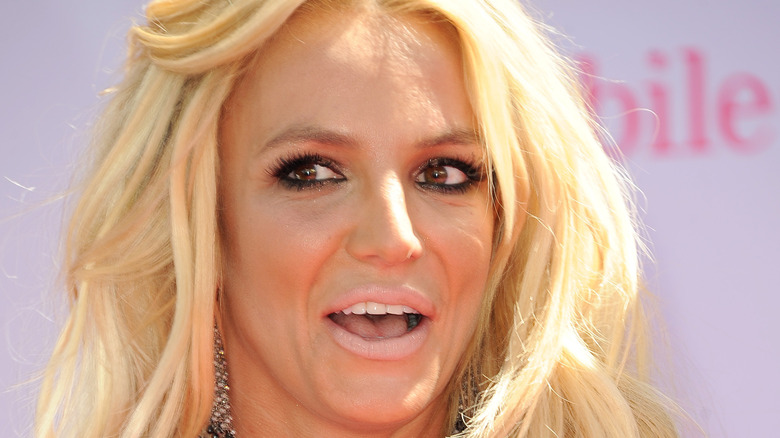 Shutterstock
Britney Spears appeared in a Los Angeles court on Wednesday to discuss the potential end of the conservatorship she's been living under for the past 13 years. According to CNN, the 39-year-old mother of two spoke rapidly about her wishes for about 30 minutes. And, before speaking her mind in hopes of regaining control of her life, she was said to be quite anxious about the appearance.
"Britney was very nervous about speaking in front of the judge," a source told People on June 24. "She was also very grateful that she was allowed. This is her life and she wants big changes."
During her plea to the judge, Spears was asked to slow down numerous times so that the court recorder would be able to take notes. "I have a lot to say, so bear with me," Spears began. "I want my life back. I want changes going forward. I deserve changes."
Britney Spears wants to tell the world her story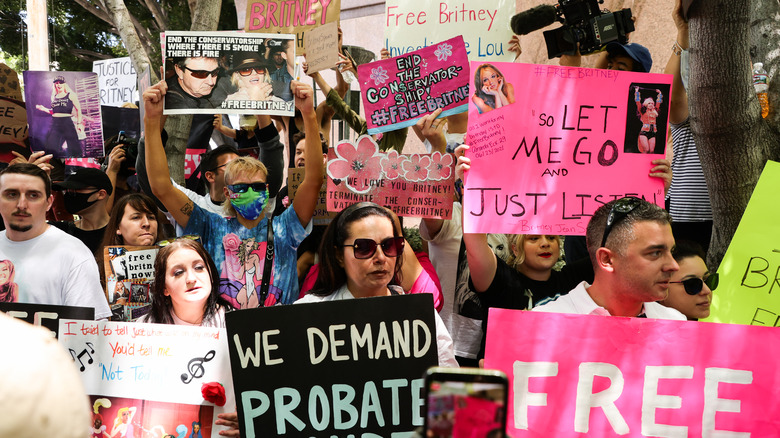 Rich Fury/Getty Images
Spears went on to tell the judge that she was informed she would have to be evaluated before her conservatorship would be lifted. "Ma'am, I didn't know I could [contest] the conservatorship. I'm sorry for my ignorance, but I honestly didn't know that. But honestly, I don't think I owe anyone to be evaluated," she told the judge, via People, also saying that her family, including dad Jamie, her co-conservator, did "nothing" to address her concerns.
"The control he had over someone as powerful as me — he loved the control to hurt his own daughter 100,000%. He loved it," Spears alleged. "And I would honestly like to sue my family."
After having feelings of nervousness before her court appearance, Spears told the judge she would like to share her story with the world, revealing what her family did to her instead of continuing to live in silence.  In response to Spears' statement, a judge informed the singer that she will have to file a formal motion before the end of her conservatorship is considered.