Britney Spears' Conservatorship Is Even Sadder Than We Originally Thought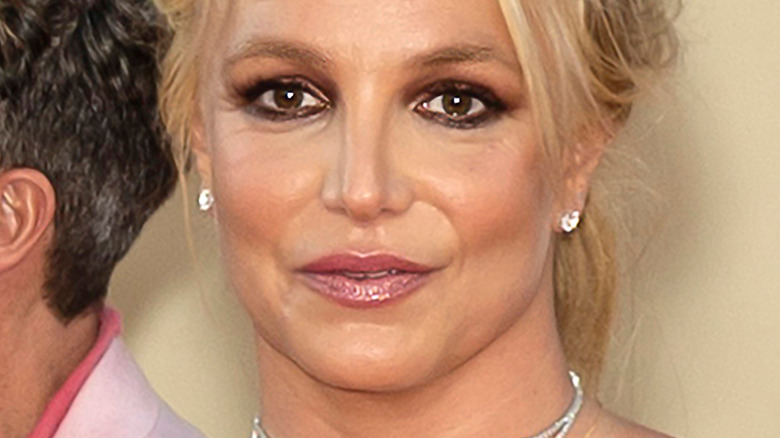 Shutterstock
Until today, many of us could be forgiven for thinking everything was going well for Britney Spears. Even after she was essentially put under the care and control of her father Jamie Spears, she's been releasing albums, doing concerts, and was part of a successful four-year residency in Las Vegas (via NPR). But today she appeared before the court to ask them to end the arrangement, calling herself shocked and traumatized. In a 20-minute statement, Spears outlined a life where her father was in complete control — from when and where she performed to who she could and couldn't see. 
She even outlined a loss of control over her personal reproductive rights: "I was told right now in the conservatorship, I'm not able to get married or have a baby, I have a IUD inside of myself right now so I don't get pregnant. I wanted to take the IUD out so I could start trying to have another baby. But this so-called team won't let me go to the doctor to take it out because they don't want me to have any more children. So basically, this conservatorship is doing me way more harm than good" (via The Hill).
Disparity revealed between Spears' allowance and the salary her father gives himself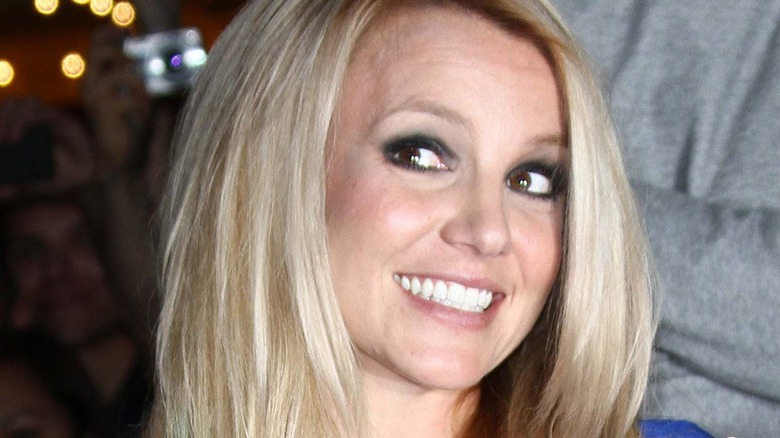 Shutterstock
Court documents obtained by The New York Times show Britney Spears was against her father's role in her conservatorship from the start. The arrangement is lucrative for him; he gets $16,000 a month plus $2,000 for an office while records show that the singer is limited to a $2,000-a-week allowance and no control over her credit cards.
"The control he had over someone as powerful as me — he loved the control to hurt his own daughter 100,000%. He loved it. I packed my bags and went to that place. I worked seven days a week, no days off, which in California, the only similar thing to this is called sex trafficking... They all lived in the house with me, the nurses, the 24-7 security... If I didn't do any of my meetings and work from eight to six at night, which is 10 hours a day, seven days a week, no days off, I wouldn't be able to see my kids or my boyfriend," she said (via Variety).
The pop star admitted that she didn't come forward until now because she was in denial about the things she was going through. "I'm telling you this again two years later, after I've lied and told the whole world 'I'm okay. And I'm happy.' It's a lie. I thought I just maybe [have] said that enough. Because I've been in denial. I've been in shock. I am traumatized."
'I want to feel heard': Britney Spears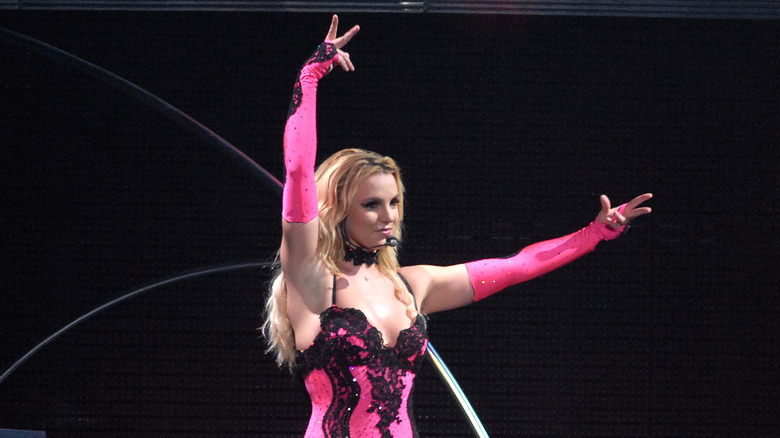 Shutterstock
Britney Spears told the court: "The last time I spoke to you by just keeping the conversation going, and also keeping my dad in the loop, made me feel like I was dead — like I didn't matter, like nothing had been done to me, like you thought I was lying or something. I'm telling you again, because I'm not lying. I want to feel heard. And I'm telling you this again, so maybe you can understand the depth and the degree and the damage that they did to me back then" (via Variety).
Spears' heartbreaking plea called for some release from the life she was living at the moment. She addressed the judge, saying: "Ma'am, I've worked since I was 17 years old, you have to understand how that is for me every morning — I can't go somewhere unless I meet people I don't know every week in our office, identical to the one where the therapist was very abusive to me". 
She finished her 20-minute statement by pleading: "I deserve to have a life. I've worked my whole life. I deserve to have a two to three year break and just, you know, do what I want to do. But I do feel like there is a crunch here. And I feel open and I'm okay to talk to you today about it... I'm tired of feeling alone. I deserve to have the same rights as anybody does, by having a child, a family, any of those things, and more so."