The Unexpected Obstacle Rose Byrne Had To Overcome To Film Physical - Exclusive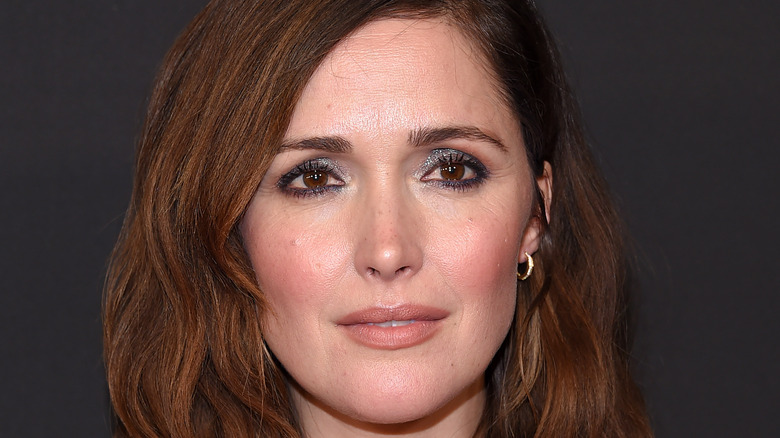 Shutterstock
The new Apple TV+ series "Physical" is just that, a corporeal experience of one woman's struggle with an unhappy life, an eating disorder, and her self-discovery through aerobics. Created by "Desperate Housewives" writer/producer Annie Weisman and starring Rose Byrne, the dark comedy takes place in sunny Southern California during the 1980s, when the fitness craze was really taking off.
"Physical" shines a light on Byrne's impressive acting ability, proving she can acclimate to just about any role. Prior to it, she starred in such wide-ranging fare as the groundbreaking comedy "Bridesmaids," the "Insidious" horror franchise, and the legal thriller series "Damages."
But, according to Weisman, there was one thing about filming "Physical" that proved difficult for Byrne to overcome. In an exclusive interview with The List, Weisman revealed what really challenged the Australian-born actor on the set of the show.
If you are struggling with an eating disorder, or know someone who is, help is available. Visit the National Eating Disorders Association website or contact NEDA's Live Helpline at 1-800-931-2237. You can also receive 24/7 Crisis Support via text (send NEDA to 741-741).
Rose Byrne struggled with some of the dialogue on the set of Physical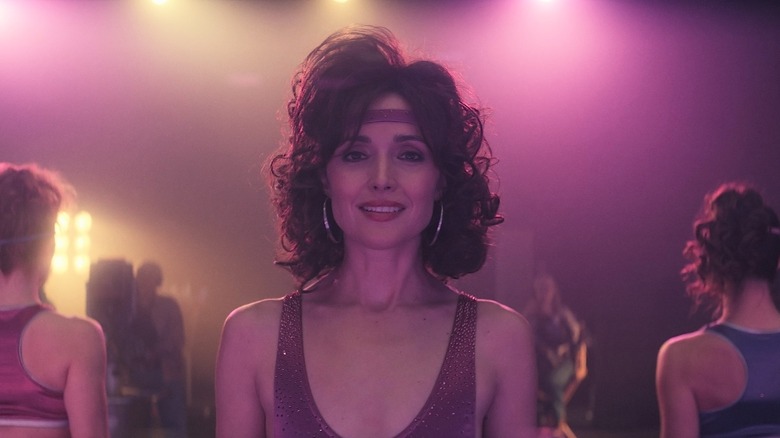 Apple TV+
An Australian native, Byrne spent the first decade of her career acting Down Under before landing a small but coveted role in 2002's "Star Wars: Episode II – Attack of the Clones." From there, her career in Hollywood quickly took off, with many of her roles requiring her to speak with an American accent. Such was the case with "Physical" — and Byrne rose to the challenge ... until a single word tripped her up.
"Although Rose is a gifted chameleon, there were times when I would give her mouthfuls of dialogue that would really challenge her on the accent front," says Weisman. "I mean, she was so spot on most of the time, but there was one in particular where I didn't realize what was challenging to an Australian ear, but any kind of word that ends in 'R' is really tough for them to say, because they would normally leave that off."
Weisman elaborates, "I had inadvertently given her a sentence to say ... which was, 'Sorry, there was a clerical error on our end.' She tried so hard to say it. She tried about 10 times. 'No, no, no. I'm going to get it. I'm going to get it.' And then finally I just changed it to 'mistake.' It was like 'error' was just one too many Rs to give her. So I did torture her sometimes in the accent area, but she always was up for the challenge."
"Physical" is now streaming on Apple TV +, with new episodes available every Friday.