Inside Rosie O'Donnell And Tom Cruise's Relationship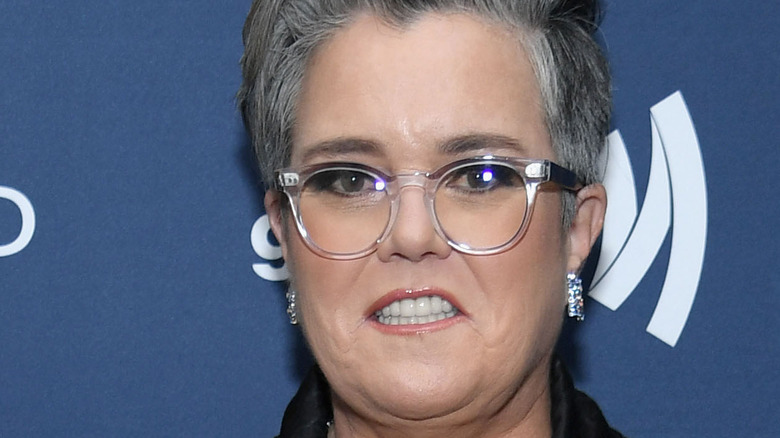 Dimitrios Kambouris/Getty Images
For the past 25 years, Rosie O'Donnell and Tom Cruise have maintained a friendship that is both sweet and simple. She first met Cruise when he appeared on her talk show, "The Rosie O'Donnell Show," which ran from 1996 to 2002. Cruise appeared several times, and, before she eventually came out as gay, there was a running joke that O'Donnell had quite a crush on Cruise, who was in the prime of his career at that point in time, per Us Weekly. Cruise often played along with this joke, and, during a segment on the last episode of O'Donnell's talk show, pretended to be mowing her lawn and serving her lemonade.
Since meeting O'Donnell in 1996, Cruise has become a very active member of the controversial Church of Scientology. During an appearance on Andy Cohen's "Radio Andy" SiriusXM show, O'Donnell praised former Church of Scientology member Leah Remini for crafting her damning documentary on the religion, "Leah Remini: Scientology and the Aftermath," and admitted that she was worried about Cruise's role in the church. "Since seeing all the documentaries, it does make me worry about him and his life," O'Donnell told Cohen, according to Pop Culture. "I've always had a little 'ick' factor with Scientology. [But] he's never brought it up to me. We've never spoken about it. He keeps it very private. It's not like he tries to convert people."
Despite Cruise's controversial views, the pair have maintained a strong friendship over the years.
Rosie O'Donnell says Tom Cruise never forgets her birthday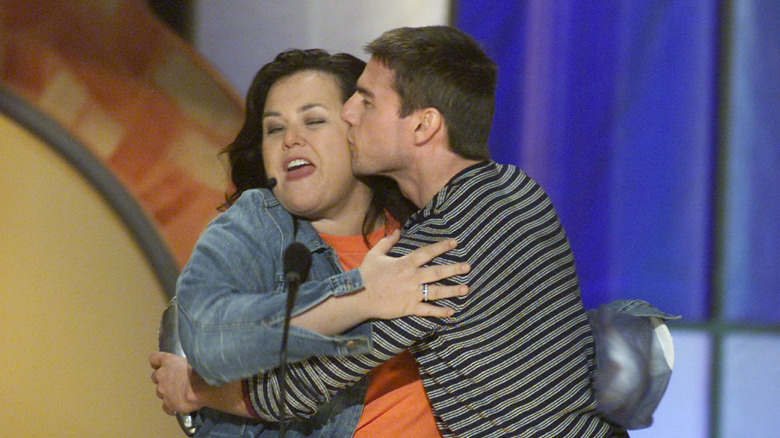 Kevin Winter/Getty Images
Approximately a quarter of a century after they first met, Rosie O'Donnell reveals that Tom Cruise has never forgotten her birthday. Yesterday, during an appearance on "The Jess Cagle Show" on SiriusXM, O'Donnell shared that the pair were still close friends. "In knowing him for 25 years now, he has never missed my birthday or an event in my life," O'Donnell said, per Us Weekly. "Every year, I think what a classy guy he is that he never has forgotten my birthday. A lot of people say to me, 'It's just his secretary,' but I don't believe that. I think he knows in early March, 'Oh, it's Rosie's birthday coming up.' And he sends me something every single year for 25 years."
Back in 2019, Cruise's thoughtfulness became a topic of interest when "How I Met Your Mother" actress Cobie Smulders appeared on "The Tonight Show Starring Jimmy Fallon" and it was revealed that both she and Fallon had received a cake from Cruise during the holiday season, per ET Online. Smulders and Fallon joked with one another about being on Cruise's "list" of celebrities that receive the famous white chocolate coconut cake each year. It appears as though O'Donnell also receives this cake, as she has posted photos of it on her social media profiles in the past.
How can celebrities tell if they've truly made it in Hollywood? They receive that special white chocolate coconut cake from Tom Cruise.