Roger Federer's Net Worth May Surprise You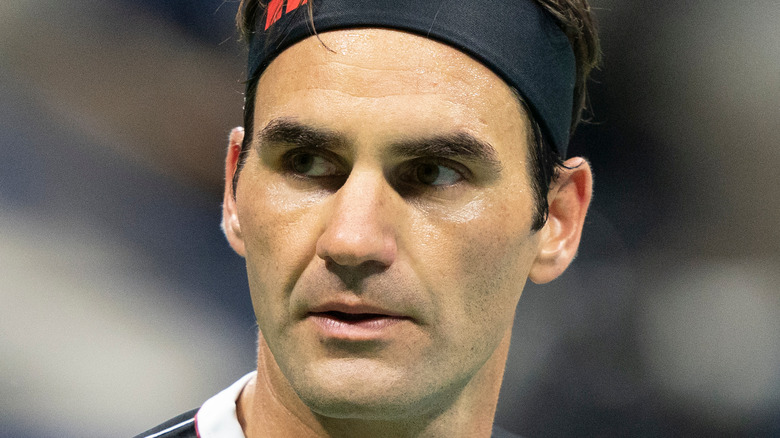 Shutterstock
Roger Federer is not only a premier tennis player – he's also acquainted with the British royal family. He's played ping pong with the royals and was even in attendance at Pippa Middleton's wedding. 
According to his website, Federer is known as one of the best tennis players of all time. He's upheld this title with 20 Grand Slam titles and 103 Association of Tennis Professionals (ATP) titles from throughout his career. With accolades such as these, it's easy to see how Federer could have stacked up a pretty penny. In fact, his net worth is so great that he owns his own foundation. The Roger Federer Foundation has sought to help educational programs for those living in poverty in both Africa and Switzerland since its founding in 2003.
The famed tennis player hails from Basel, Switzerland, and his tennis skills came rather early in his life (via Celebrity Net Worth). He'd play with this parents and older sister, and he would later level up to the pro tennis world in 1999. However, his first solo ATP win wouldn't come until 2001, and from there, there was no stopping Federer from reaching newer and greater heights.
Roger is richer than you may think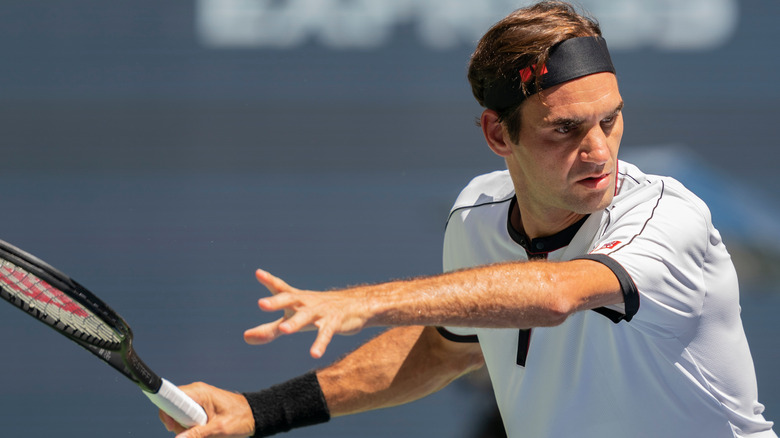 Shutterstock
Because of his years-long and wildly successful career, Roger Federer has built himself quite the net worth. According to Sportscasting, the tennis player is worth $450 million. They explain that he's earned $130 million in tennis winnings throughout his career, and also has no shortage of brand deals and endorsements that line his pockets as well. Celebrity Net Worth reports that his annual salary is $70 million and that he's earned at least $600 million from endorsements alone throughout his career.
Federer's $130 million that he's earned from tennis makes him the second highest-earning tennis player in history. This is second only to Novak Djokovic's $145 million (via Celebrity Net Worth). They also explain that, as long as his career continues in the trajectory it has been, Federer will ultimately find himself in the small, elite club of athletes who have earned $1 billion.
In 2018, Federer signed a 10 year, $300 million agreement with Uniqlo, leaving Nike in the process (via Sportscaster). This switch no doubt contributed to his net worth, and it's just one example of how much companies will pay to endorse star athletes.