Dr. Sanjay Gupta's Stunning Net Worth Revealed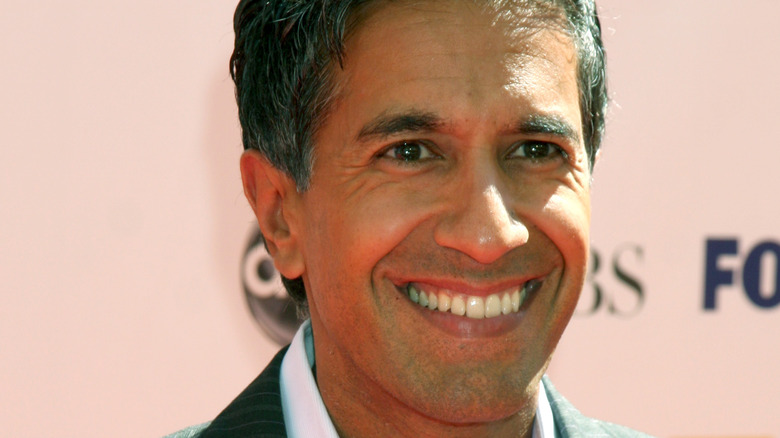 Shutterstock
Dr. Sanjay Gupta is an American neurosurgeon but he's also a writer and medical correspondent to CNN. According to Celebrity Net Worth, he's one of the most well-respected journalists that CNN has, and his net worth certainly reflects such lofty praise. 
He's been a beacon of light to some during the coronavirus pandemic, and while his insights for CNN have brought some hope, he also always remains factual and knowledgeable, which helps his appearance as an expert in the medical field. He began working for CNN in 2001, and his career with the brand really took off in 2003 when he covered wartime medical issues in Iraq (via Celebrity Net Worth). 
Gupta has spent the pandemic in people's homes counseling them through CNN on when and where they should wear masks. He was also one of the first to advocate for politicians like President Joe Biden to get tested for coronavirus in 2020 once then-President Donald Trump tested positive for the virus. The Detroit-born correspondent has been on the front lines working this entire time to help keep the American people informed.
Sanjay is rolling in millions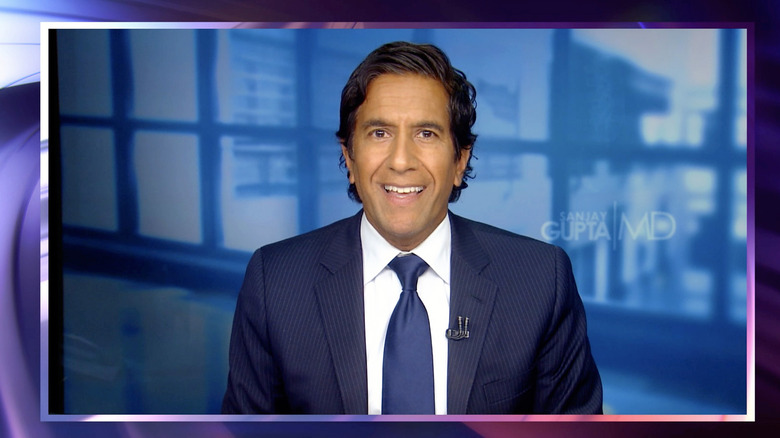 Getty Images/Getty Images
Dr. Sanjay Gupta has had an impressive career that shows no signs of slowing down any time soon, and he has a massive net worth to prove it. 
According to The U.S. Sun, the physician is worth $12 million. The outlet also notes that Gupta and CNN were the first to use the word "pandemic" to describe the coronavirus situation, even before the World Health Organization. His commitments to truth and his practice are no doubt what has helped him build his fortune.
In addition to his overall $12 million worth, Gupta reportedly makes $4 million a year (via Celebrity Net Worth). This salary comes from multiple income streams, including his assistant professorship at Emory University School of Medicine and his position as the associate chief of neurosurgery at Atlanta's Grady Memorial Hospital.
Plus, Gupta as an expert in his field and is in very high demand. For example, the physician wrote a number of pieces for CBS News in the mid-2000s despite working for CNN already (via Money Inc.). He either didn't have an exclusivity deal or was able to work through it, because Gupta held bylines from multiple news organizations at the time.
The journalist still has so many years left to live in which he can grow his brand even further. Plus, if there's one thing we know about Gupta, it's that he'll never stop caring about the general public and their health and safety.