The Real Reason Marisa Tomei Never Had Kids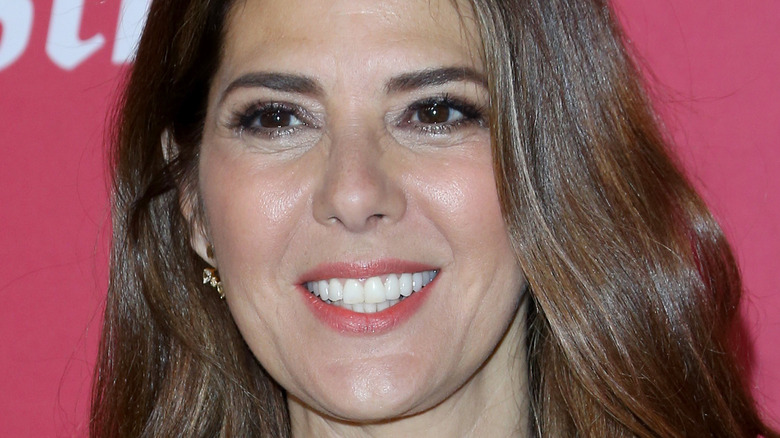 Shutterstock
On-screen, Marisa Tomei is known as Aunt May, guardian and mother figure to Peter Parker, aka Spider-Man in the Marvel Cinematic Universe (via IMDB). Off-screen, however, the actor has never had any kids and also never been married, despite dating several high-profile Hollywood stars.
It did not take long for Tomei's love life to become gossip fodder after she made it onto the big screen. After all, one of her first big roles in 1992's "My Cousin Vinny" won her an Academy Award for Outstanding Supporting Actress (via Biography). People wanted to know everything they could about the breakout star. By 1994, she was dating her co-star in "Only You," Robert Downey Jr. Romances with other stars, like Christian Slater and Lenny Kravitz, followed, but they were short-lived, according to Ranker. Still, as of this writing, Tomei remains single, but she's living her best life in movies and on TV. Keep scrolling to find out why she never pursued the family life.
Marisa Tomei never aimed to be a wife and mother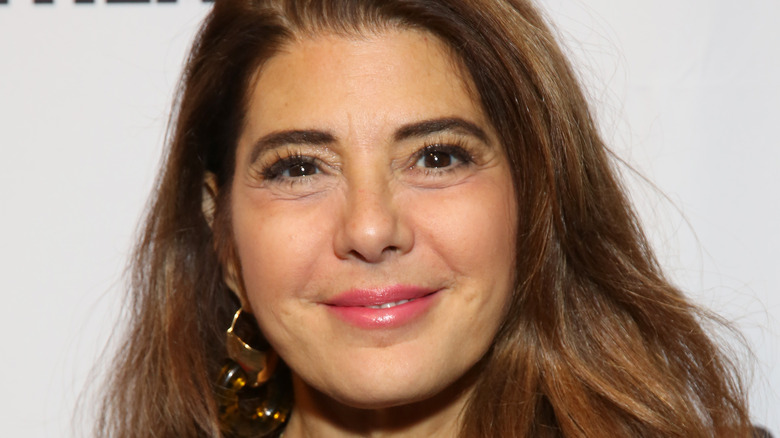 Walter Mcbride/Getty Images
Yahoo! News reports that Marisa Tomei told Manhattan Magazine that she never really thought of life as a wife and mother and didn't understand why it seemed to be so necessary. ["I'm] not that big a fan of marriage as an institution... [I don't] know why women need to have children to be seen as complete human beings."
Instead, Tomei has thrown herself into her work. As a friend told Closer Weekly: "[It] wasn't something she ever truly pursued — even in her twenties. "Work has really been her life force"
While all her roles have not been as high profile as her Oscar-winning turn nearly two decades ago, as of this writing, Tomei is definitely a woman who stays active in Hollywood. She has appeared as Aunt May in all of Marvel's latest "Spider-Man" movies, including "Spider-Man: No Way Home," which hits theaters later in 2021. In recent years, she has also taken guest roles on television shows, including "The Handmaid's Tale" and "Empire." Tomei even took on the iconic role of Edith Bunker in a television special called "Live in Front of a Studio Audience: Norman Lear's 'All In The Family' and 'The Jeffersons'" (via IMDb). Tomei indeed keeps herself busy as an independent, single woman.