Here's Why Marisa Tomei Has Never Been Married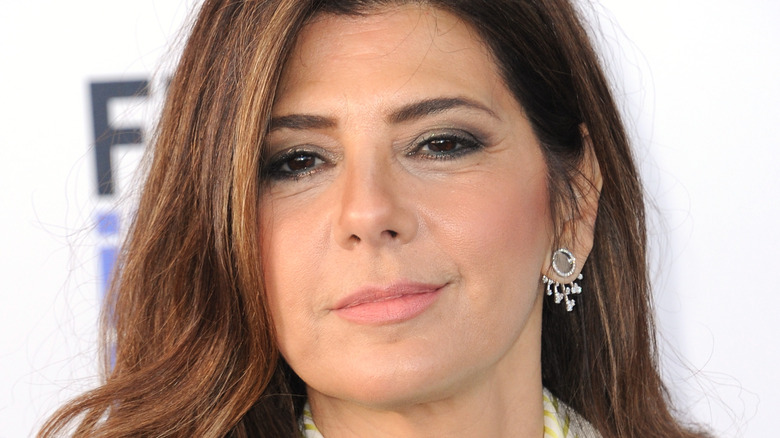 Albert L. Ortega/Getty Images
Oscar-winning actress Marisa Tomei appears to have it all. Known for her roles in "My Cousin Vinny," "Spider-man: Homecoming," and "Happy Accidents" (via IMDb), Tomei also appeared on TV shows like "Seinfeld," "The Simpsons," and "Empire." For a while there, it seemed like perhaps "Seinfeld's" George Costanza might end up in a fictional relationship. Although he was engaged, George pursued a coffee date with the actress, who played herself on the iconic television show, but in true George style, he managed to mess things up (via ABC WHAS 11). 
Although she's had plenty of successful and not-so-successful relationships on-screen, Tomei never got married and had a family. While rumors had her engaged for a while in 2013 to her "Spiderman" co-star and boyfriend Logan Marshall Green, as Glamour Magazine UK revealed, the actress didn't make it down the aisle. In fact, Just Jared reported that the actress' rep denied rumors of her engagement to Green. The pair dated on and off from 2008 through sometime in 2013 after working together on a theater project.
Marisa Tomei feels complete without marriage or children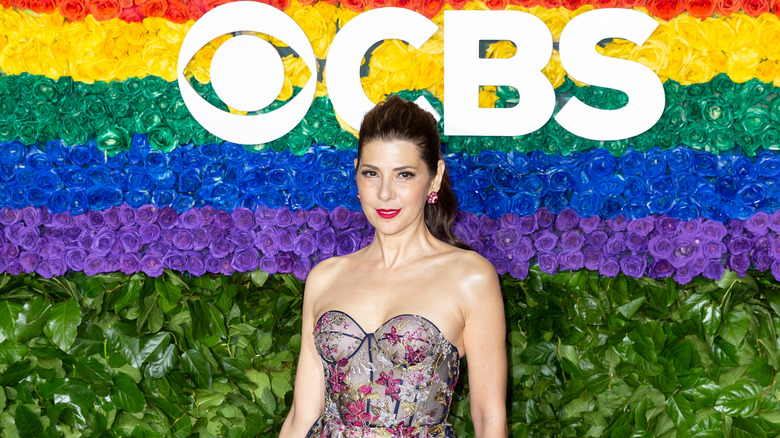 Shutterstock
The 56-year-old actress has enjoyed plenty of success in her career, which started in the mid-1980s, most notably with her portrayal of Marcy Thompson in the now-defunct CBS soap opera "As The World Turns" (via IMDb). In 2009, Marisa Tomei explained part of her reasoning for never tying the knot to Manhattan Magazine (via Glamour Magazine UK). "I'm not that big a fan of marriage as an institution, and I don't know why women need to have children to be seen as complete human beings," she revealed.
Closer Weekly reported that a close friend of Tomei said that marriage "wasn't something she ever truly pursued — even in her twenties. Work has really been her life force." Although she never settled down with a partner and had children, Tomei lives a fulfilling life. "She is living life to the fullest and getting offers other actors would kill for," the source said. "Her success is a combination of talent and incredibly motivated hard work." Marisa Tomei has amassed a stunning net worth through her long career. Most recently, the award-winning actress is linked romantically with New York playwright Marco Calvani, according to Yahoo! Entertainment.