This Is What Salma Hayek's Net Worth Really Is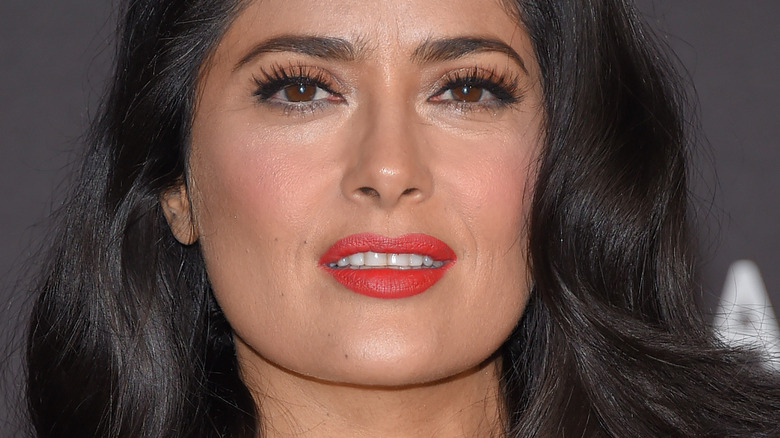 Shutterstock
Salma Hayek is one of the most iconic Latinas in Hollywood, always representing her culture with pride and joy. Originally from the state of Veracruz, Mexico, the actor began her career starring in Mexican soap-operas but soon moved to Los Angeles to pursue a film career in Hollywood. The Mexican-American actor came to prominence following her stellar role as Frida Kahlo in the painter's biopic, "Frida," which also earned her an Oscar nomination in 2003 (via IMDb). She has been cast in the animated film "Puss in Boots," the sitcom "30 Rock" and most recently the biopic "House of Gucci," among other projects.
Hayek is a huge advocate for women's rights and accurate representation on screen. In her latest movie, "Hitman's Wife's Bodyguard," she pushed to make her character be a woman going through the menopause to demystify this life stage. "You can kick a** at any age," Hayek said in an episode of Red Table Talk. "You can hold your own at any age, you can dream at any age, you can be romantic at any age. We have the right to be loved for who we are at the place that we are."
Salma Hayek has a stunning net worth without counting her billionaire husband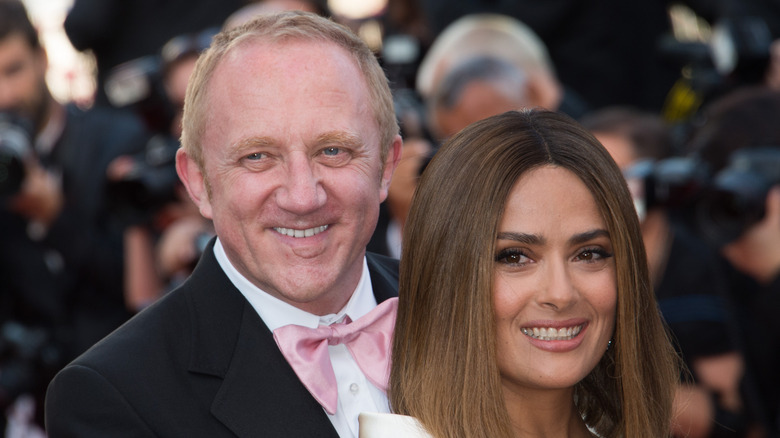 Shutterstock
Actor Salma Hayek, 54, is married to French billionaire François-Henri Pinault, who is the CEO of luxury fashion group Kering which includes brands like Gucci and Yves Saint Laurent. They have a 13-year-old daughter called Valentina. Hayek says that the secret to her 12-year marriage is kindness. "When there is conflict, we put all the energy in solving the problem — never finding who to blame or, 'You should have done this or that.' No," Hayek said in an episode of Red Table Talk. "All our energy goes into, 'How do we solve this?'"
Without taking her husband's fortune into consideration, Hayek has an impressive net worth of $200 million (via Featured Biography). Most of her fortune comes from acting but also from advertisement partnerships. Hayek has always been really vocal about social issues and often uses her money for good. In 2017, she donated $100,000 to victims of an earthquake in Mexico, per Global Citizen. "It takes so little to make big, big changes," she said in an interview with CBS, referring to her activism work. "How should we spend (money)? It's the best question. It is finding who can you help the most, how can you help the best, and through who can you be the most effective."