The Real Reason Tyra Banks Won't Have Any More Kids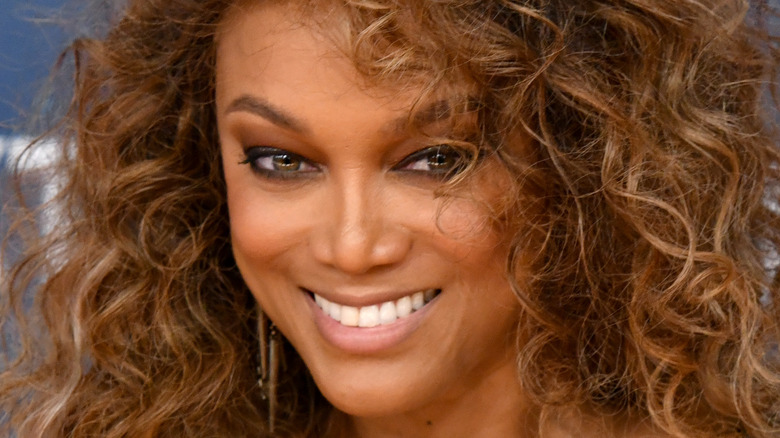 Ian Tuttle/Getty Images
Tyra Banks won't be having any more children after welcoming her son, York Banks Asla, in January 2016. During an interview with ET Online in April 2018, the 47-year-old supermodel and host of "America's Got Talent" and "America's Next Top Model" opened up about the struggles she faced years ago as she attempted to welcome a child with then-boyfriend Erik Asla via in-vitro fertilization before ultimately seeking out a surrogate.
"I don't remember if it was, 'Am I less than a woman?' but I remember just thinking, 'Oh my God, I waited too long, like, why did I do this?'" Banks recalled. "Like, why did I do it? And I can remember, I was, you know, doing the rounds and stuff and then I create the embryo and I get the phone call, 'The embryo is not healthy.'"
Banks added that she found it "really, really difficult" to hear that after trying and trying, she simply couldn't move forward with a pregnancy. That said, she's glad that she didn't spend even longer trying to go down a route that would have never been successful. "Some women do it for years and years and years," she explained. Keep reading to learn more about why Banks is happy having one child.
Tyra Banks originally wanted three children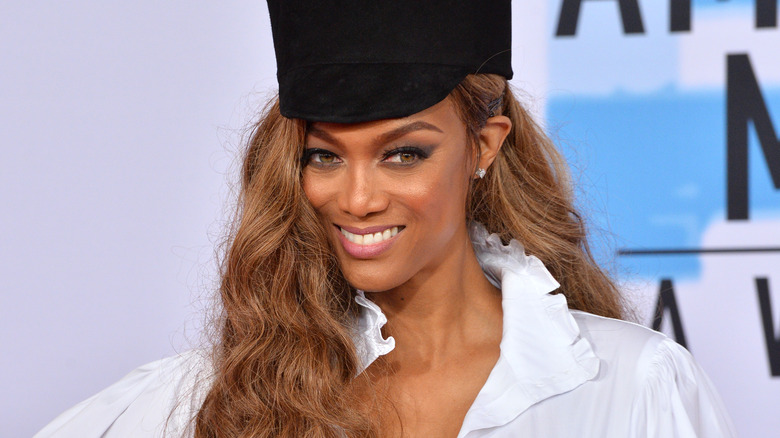 Shutterstock
Tyra Banks shared with ET Online in April 2018 that she initially planned to have three children of her own. But after going through the trying process of in-vitro fertilization, she ultimately decided that her son was enough.
"Unfortunately, I don't have embryos frozen because I want three kids. I think that was the end. I think I probably could've kept going, but I just think it wasn't healthy for my body because less eggs and less eggs and less eggs, you know, every month. But I'm so happy," Banks said of life with her little boy. During the same interview, Banks' mom, Carolyn London, recalled the heartbreak her daughter suffered when her IVF treatments were unsuccessful. "She made a tile and it said 'I love you already,'" London shared. "And then she went into, you know, the sessions, and was not successful."
Although Banks' initial family plan isn't possible, she's perfectly content spending her days with her mother and her son, and enjoying the family she has. "Me and Nana and York, we get in the bed together, and it's like, wow, this is three generations, you know?" Banks said to ET Online at the time. "And we spend so much time together he now calls us Nana Mama." Aww!