The Best-Selling Sweaters Of All Time On SHEIN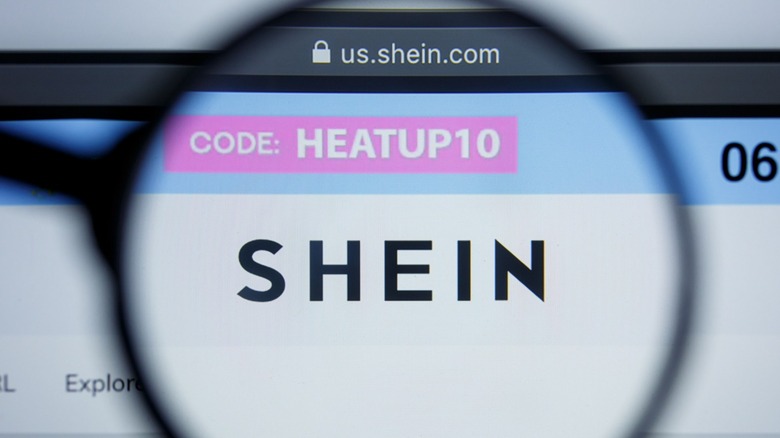 Shutterstock
If you're someone who's into online shopping (and let's be honest, we all are), then chances are you've heard of SHEIN. The online fashion retailer — which was founded by Chris Xu in Nanjing, China in 2008 — has grown in popularity over the years. However, the brand saw some exceptional growth during the COVID-19 pandemic in 2020 as the world turned to e-commerce. In fact, SHEIN's revenue for 2020 was upwards of 63 billion yuan (or around 10 billion USD), which is reportedly more than 100% higher than their 2019 earnings, according to Business of Fashion.
Of course, there are other established online fashion companies out there (i.e. Fashion Nova, Boohoo, PrettyLittleThing) — so what makes SHEIN so special? The answer is easily their super-low prices. Not only can you find virtually any type of attire you're looking for, but you can also find it for likely under $20. Don't believe us? Check out our article on some of their highest-rated bottoms, tops, and bathing suits, which can all be purchased at a bargain. 
This time, though, we have decided to compile a list of SHEIN's highest-rated sweaters (yay, sweaters!) so you can be cozy and cute at the same time. Read on to see the top picks. 
Pick these sweaters up ASAP for the fall and winter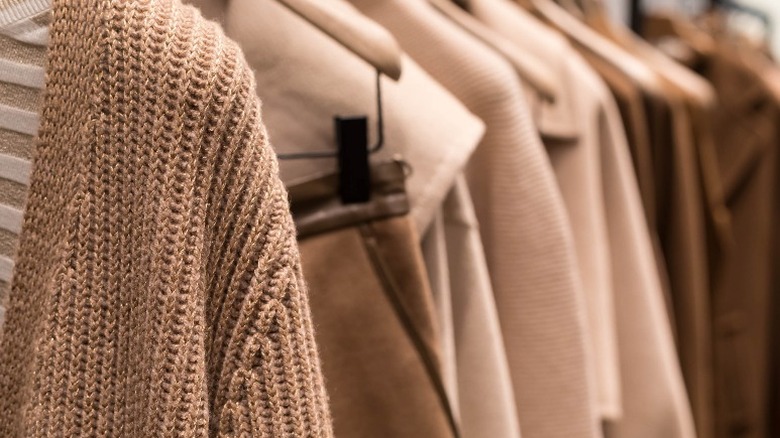 Shutterstock
When one thinks of comfortable clothing, sweaters are likely the first thing that comes to mind. They keep us warm, are oh-so-soft, and make us feel cuddly. I mean, honestly, what's not to love?  SHEIN has a few top-ranking sweaters, but these three are our favorites. First up is the Simplee Color-block Turtle Neck Sweater ($20). This long sleeve, multicolor sweater comes in an assortment of fall-friendly hues and features a high neck to keep you toasty (while looking chic, of course!). Simply pair it with your favorite pair of blue jeans, and you're ready to tackle the day. 
Second on our list is the Lace-Up V Back Crop Sweater ($17). This dusty pink sweater features a crop body and a sexy lace-up back. Rock this sweater on those days when you're feeling a bit playful. You can sport it with a high-waisted skirt and high boots for a look that is guaranteed to turn heads. 
Finally, we have the Blouson Sleeve Rolled Neck Sweater ($25). This high neck pull-over is a peak winter sweater. It's perfect for those snow days (hello to our readers in the north!) when you just want to cozy up by the fire. It's also cute enough to wear out! Pair it with black leather pants for a truly cool look (see what we did there?).  
Consumers loved these cute Shein sweater dresses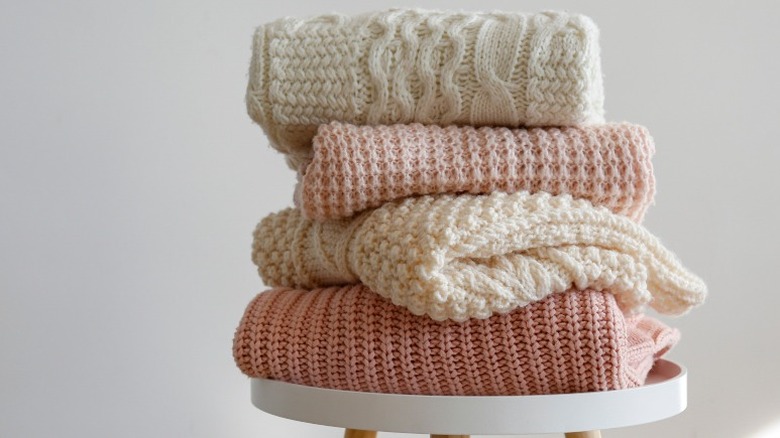 Shutterstock
Want to know what's even better than a regular sweater? A sweater dress! Now, the comfort is extending past your waist. On that note, here are our favorite popular sweater dresses from SHEIN. Starting off the list is the Glamaker Button Front Rib-knit Collar Sweater Dress ($25). This elegant apricot-colored dress is perfect for fall/winter. It reaches just above the knee and features a button-up design in the front. Bonus: It's made with a form-fitting material that will flaunt your figure. Pair it with high boots and a matching purse for a cute, autumnal look. 
Next up is the High Neck Drop Shoulder Solid Sweater Dress in pink ($21). This loose-fitting, high-neck sweater dress is ideal for that weird transitional period between winter and spring as it is vibrant, yet warm. You can rock it with sneakers (or booties!) and large earrings for a walk in the park or running daytime errands. 
Last, we have the Simplee Lantern Sleeve Rib-knit Bardot Sweater Dress ($29). This sexy, off-the-shoulder number is the ultimate date outfit for the fall. It features long bishop sleeves and a stretchy material that is flattering on any body type. Complete the look with a neutral pump and a satchel purse.