The Truth About How Sara Gilbert Started The Talk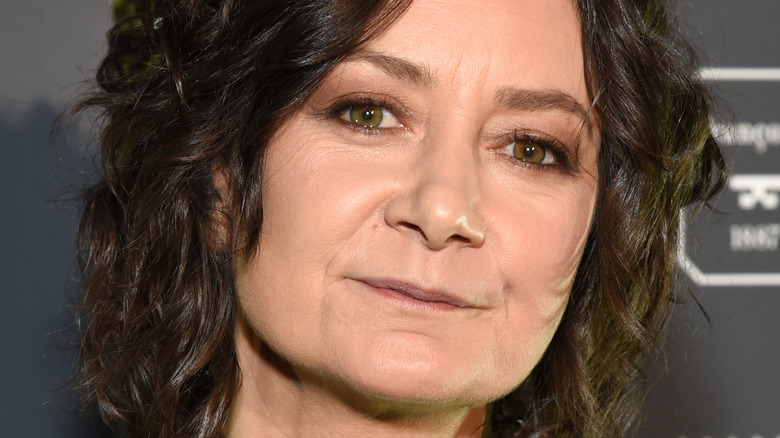 Michael Kovac/Getty Images
Sara Gilbert opened up about the start of "The Talk" during a recent appearance on "The Ellen DeGeneres Show." Just under two years after walking away from her hosting gig on the CBS series, the 46-year-old actor admitted that, when it came to her idea for "The Talk," the concept started out as a joke between her and a friend.
"I actually, I had a joke with a friend before that, that I would be the absolute worst talk show host because I am shy and don't love to talk that much," Gilbert recalled, via remote feed. "So we kind of acted out a whole spoof where I would sit basically like in a dark basement with guests and not say much and it would just be really awkward. And we never ended up making it, but then for some reason I decided to make a talk show."
According to Gilbert, she isn't sure how she ended up actually making the show, but said that, at the time she attempted to sell the idea to the network, she was "so nervous" about the prospect of becoming a talk show host herself.
Sara Gilbert believes 'The Talk' was good for her spiritual growth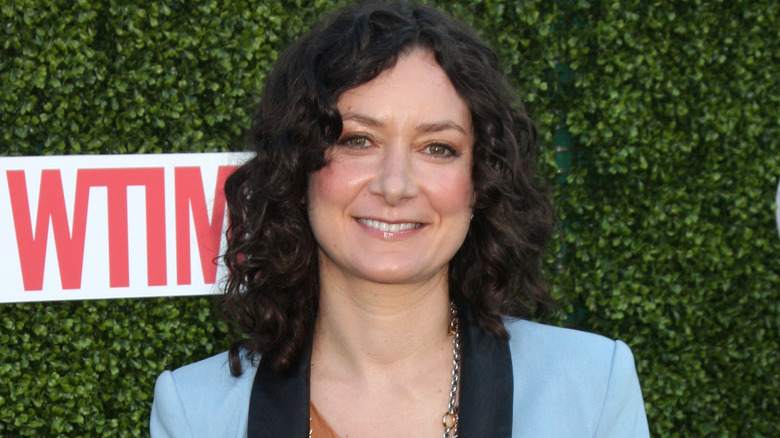 Shutterstock
"I was so nervous but I felt like it was good for my spiritual growth because I was so afraid to speak in public," Sara Gilbert revealed on "The Ellen DeGeneres Show" in March. "But I said to them when I was pitching it, I was like, 'You guys are probably going to buy this because I don't want to do it.'"
After CBS ultimately signed on to air the series, Gilbert took on the once-terrifying hosting position and continued to host the show, which premiered in 2010, for nine seasons until departing in August 2019 to focus on her family and her acting career. One of her latest projects, "The Conners," in which she reprises her role as Darlene Conner-Healey from "Roseanne," recently aired its third season.
"We're having so much fun and we're trying to kind of balance what's going on for people. We're telling a bunch of different stories, and stories about our interpersonal relationships. We're also trying to cover some of the COVID... not doing it all the time, but because it's something our audiences are facing we decided to not ignore it, essentially," Gilbert explained. In May, around the time of the Season 3 finale, Deadline confirmed that "The Conners" had officially been renewed for a fourth season.