The Truth About Debbie Reynolds And Elizabeth Taylor's Iconic Feud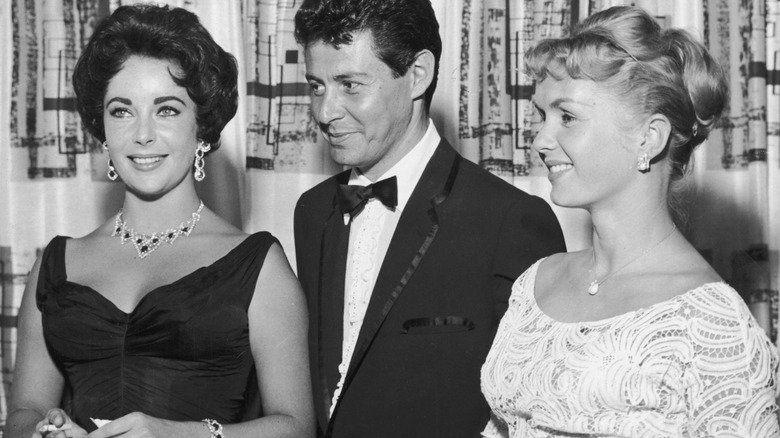 Hulton Archive/Getty Images
In the 1950s, Debbie Reynolds and Elizabeth Taylor were at the top of their Hollywood games. They were also the best of friends who met in high school while part of the Hollywood studio system. As young adults, Reynolds and Taylor were in what seemed to be successful marriages with children who could play together. Reynolds was wed to singer Eddie Fisher and Taylor was married to director Mike Todd. The foursome even went on double dates with one another, according to CheatSheet. But soon tragedy would turn to scandal and scandal would turn into a years-long feud between the two Hollywood legends.
Reynolds was known as America's Sweetheart. She hit it big in the 1952 Gene Kelly musical "Singin' in the Rain" and went on to star in "Tammy and the Bachelor" (via Biography), which soon turned into a movie series. Taylor had been a child star who made a smooth transition into adult roles and both were considered Hollywood royalty before Taylor's third husband, Mike Todd, was shockingly killed in a plane crash (via Biography). It was Reynolds' husband who was there for her best friend — and it also led to one of the most legendary feuds in Tinseltown history.
Love for one man turned Elizabeth Taylor and Debbie Reynolds into bitter enemies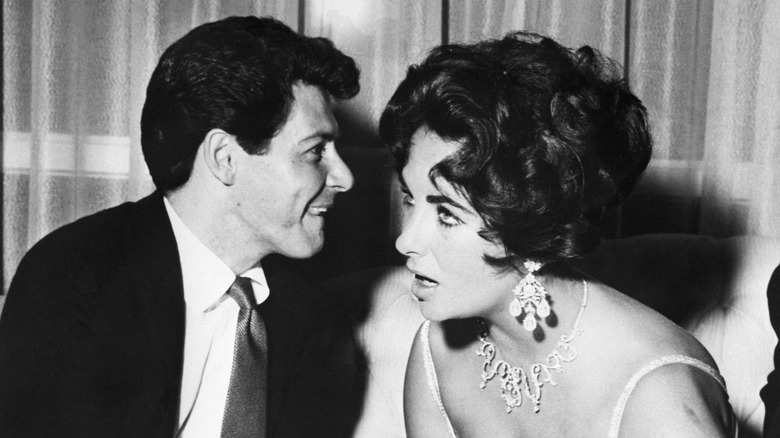 Bettmann/Getty Images
After Mike Todd's sudden death at a young age, Eddie Fisher and Elizabeth Taylor began an affair that took Hollywood by storm. He was still married to Debbie Reynolds, but the rumors and gossip were out there that he was cheating on her with his best friend. Even Reynolds didn't want to believe it until she called her friend's hotel room one night and it was her husband who picked up the phone.
"Suddenly, a lot of things clicked into place," Reynolds told The Daily Mail in 2010. "I could hear her voice asking him who was calling — they were obviously in bed together. I yelled at him, 'Roll over, darling and let me speak to Elizabeth.'"
After that call, Fisher rushed home to tell his wife, the mother of his two small children, Carrie and Todd, that he was in love with Taylor and he wanted a divorce. Reynolds told The Daily Mail she had a prediction for her soon-to-be ex-husband. She told him he'd be kicked out within 18 months if he married Taylor. Reynolds was correct that Fisher and Taylor would never last forever, but they did remain married for five years until Taylor met Richard Burton on the set of "Cleopatra." She ended up marrying Burton twice, according to Biography.
Elizabeth Taylor and Debbie Reynolds eventually put their long feud aside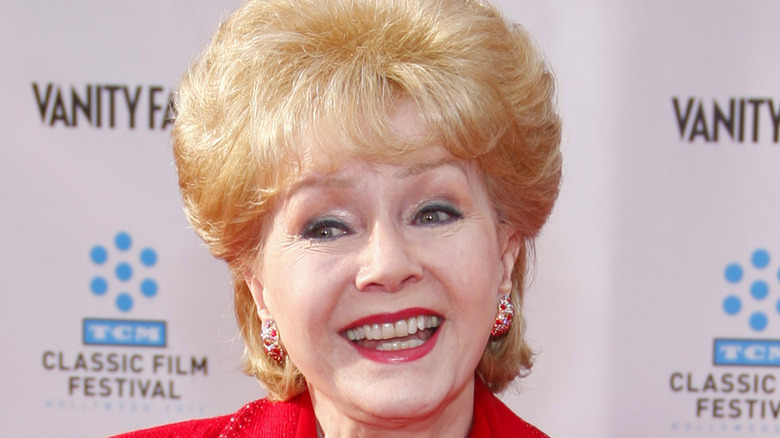 Shutterstock
For nearly a decade, Elizabeth Taylor and Debbie Reynolds remained estranged. Then, the two former high school classmates ended up on the same cruise together in 1966 and Reynolds decided to be the bigger person and make amends by sending a note to Taylor's stateroom asking if they could meet. They ended up having dinner with their respective significant others and putting their bitterness aside, according to Cinema Blend.
Decades later in 2001, Taylor and Reynolds appeared together on-screen in the TV movie "These Old Broads," which was written by Reynolds and Fisher's daughter, Carrie Fisher of "Star Wars" fame. In the flick, reel life took a page from real life when Taylor's character stole Reynolds' character's husband. Both Taylor and Fisher have since passed away but thankfully these two old friends were able to put their differences aside earlier in life.