John Mellencamp's Stunning Net Worth Revealed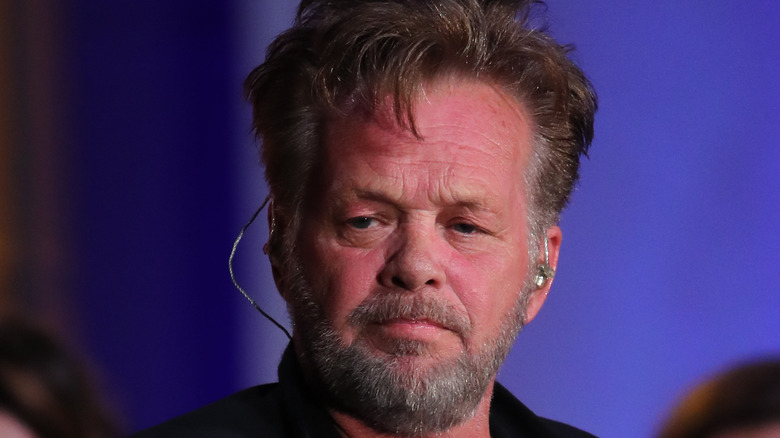 Adam Bettcher/Getty Images
When John Mellencamp started his career in music, he was told by his management that his last name wasn't marketable and was talked into adopting the stage name Johnny Cougar (via Ultimate Classic Rock). The singer disagreed with the name but went with it anyway. "I would have signed anything –- I would have signed the bottom of a show," he told Rolling Stone in 2013. As a result of the name and the "over-hyping" by his management, his debut record was a flop.
However, Mellencamp would see significant success in 1982. His breakthrough record "American Fool" was released and featured two of his greatest hits –- "Hurts So Good" and "Jack & Diane". Thanks to this record, Mellencamp quickly became one of the most famous artists in the 1980s, compared to the likes of Bruce Springsteen and Bob Dylan. Unsurprisingly, the small-town American rock star has gone on to become one of the country's most well-known and beloved songwriters.
Mellencamp has been nominated at the Grammys 14 times throughout his career, winning once in 1986 (via Grammy). He's had ten albums on Billboard's Top 10, with "American Fool" being his sole No. 1, where it stayed for nine weeks (via Billboard). The musician has also had 10 top 10s on the Billboard Hot 100, with "Jack & Diane" spending four weeks on the top of the charts.
With that much success and over 27 million albums sold worldwide, how much is Mellencamp worth?
Mellencamp was Ridley Scott's first choice for Brad Pitt's part in Thelma & Louise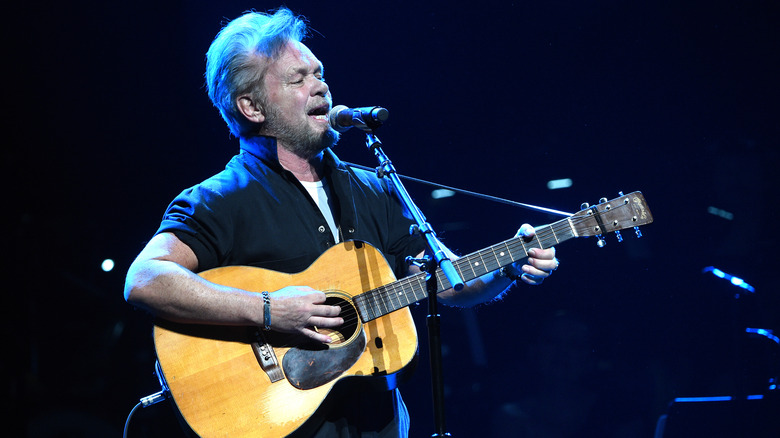 Kevin Mazur/Getty Images
According to Celebrity Net Worth, John Mellencamp, like his daughter, Teddi Mellencamp, is worth millions. The singer's $30 million fortune isn't just down to his career as a musician, either. Over the years, Mellencamp has starred in a few films, even starring and directing the 1992 flick "Falling from Grace" (via IMDb).
His acting career could have really taken off in 1991 when he was offered the role of J.D. in Ridley Scott's "Thelma & Louise." During an interview with Howard Stern, Mellencamp explained that he would have enjoyed an onscreen kiss with Geena Davis but he didn't want to take his shirt off. Mellencamp turned the role down and, as a result, Brad Pitt took on the part that would be his breakthrough role. 
"I'm happy for him, and I was happy for the people who wrote it," Mellencamp told Stern. "I never wanted to be an actor."
The musician has gone on to become an accomplished expressionist painter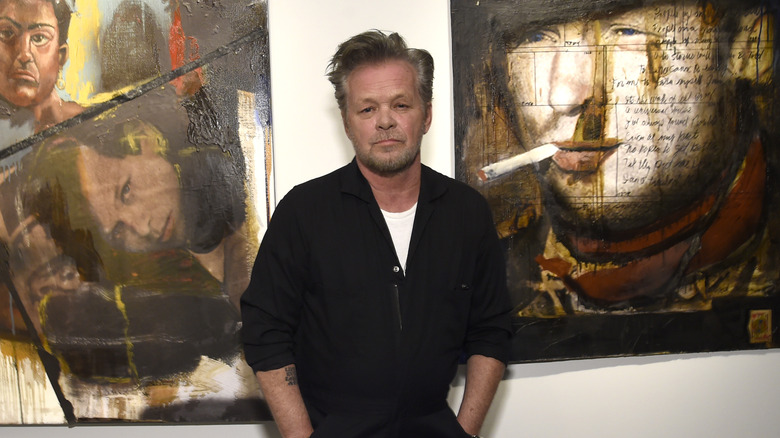 Kevin Mazur/Getty Images
While acting may not have been a passion for the musician, painting sure is. Even before Mellencamp broke into the music industry, he was studying to become an artist. When he decided to take a three-year break from music in the late '80s, he dedicated his time to painting. So much so that when his close friend Bob Dylan came to his apartment, he suggested that he sell his art (via The Guardian).
Mellencamp followed that advice and has since gone on to put his expressionist artwork on display. His work has been exhibited in the likes of the Butler Institute of American Art in Youngstown, Ohio, and the Tennessee State Museum in Nashville (via Art News). 
"There's nothing closer to heaven than painting," Mellencamp told the Guardian. "That's as close as you get, you're totally released to your imagination, and you can't edit your imagination. It took me a long time to come to that conclusion. I think my songs and paintings reflect that."