Why Twitter Is Buzzing About The Official Roster For USA's Olympic Gymnastics Team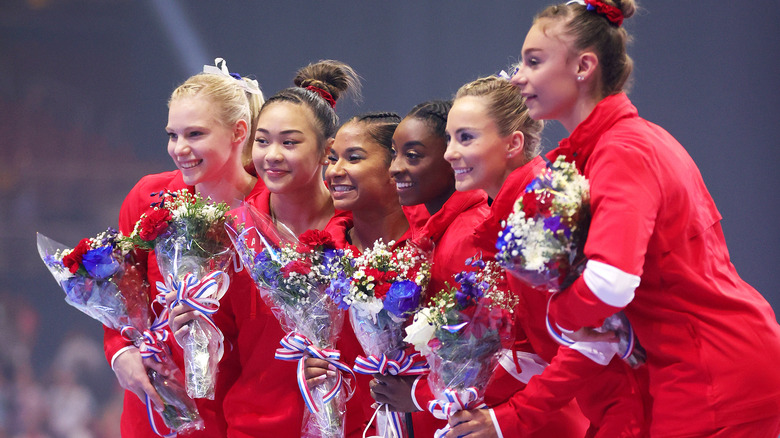 Carmen Mandato/Getty Images
It's official! We now know the six women who will be heading to Tokyo this summer to compete for USA gymnastics in the Olympics. First, it's worth noting that previously, five women made up the competition team, but now, the roster consists of only four gymnasts, with People reporting this helps smaller countries get a shot at medaling. With that in mind, Simone Biles, Sunisa Lee, Jordan Chiles, and Grace McCallum are set to represent America on the gymnastics team.
Two other gymnasts will compete as individuals in Tokyo — Jade Carey, and MyKayla Skinner (via Team USA). 
According to The New York Times, Biles and Chiles were expected to win spots on the women's gymnastics team, as was Lee. This is significant because both Biles and Chiles are Black, while Lee is the first Hmong American to qualify for the Olympic gymnastics team (via Elle).
Now, fans are celebrating the accomplishments of the athletes who have secured their spots in Tokyo.
Fans react to the women's gymnastics team being announced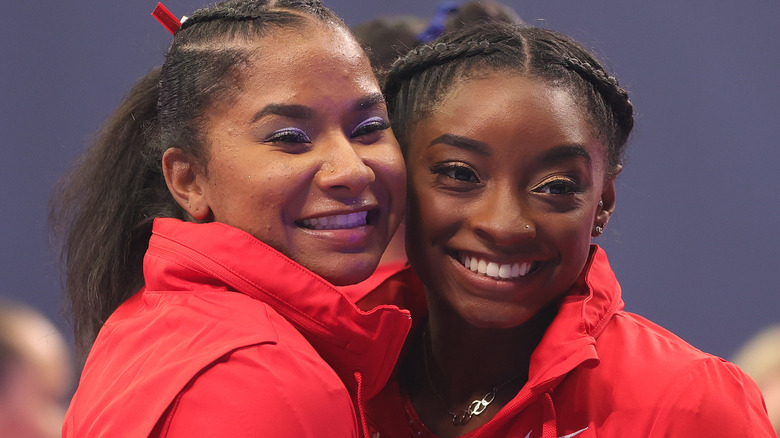 Carmen Mandato/Getty Images
Twitter exploded after Biles and Chiles were named to the Olympic team, with one fan commenting, "Tonight 2 Black women made Team USA Gymnastics... It must be Power! It must [be] History!"
Meanwhile, sports reporter Thuc Nhi Nguyen tweeted, "I've spent a lot of time writing/thinking about diversity in gymnastics this year. Team USA has two Black women on its four-person Olympic roster in Simone Biles and Jordan Chiles and Lee now is the first Hmong American to qualify for the Olympics."
Another fan noted, "Gymnastics is going to change!" And former Olympic medalist Kyla Ross cheered, "What a team! Congrats ladies! So proud and will be cheering you on as you head on to do big things in Tokyo!"
Biles shared her reaction to securing her spot by tweeting, "I just want to say thank you from the bottom of my heart...this is just the beginning of the journey!" Meanwhile, Lee adorably tweeted, "is this real life?" 
We can't wait to watch the six ladies continue to make history.