Why Meghan McCain's Recent Accusation On The View Has The Internet Fuming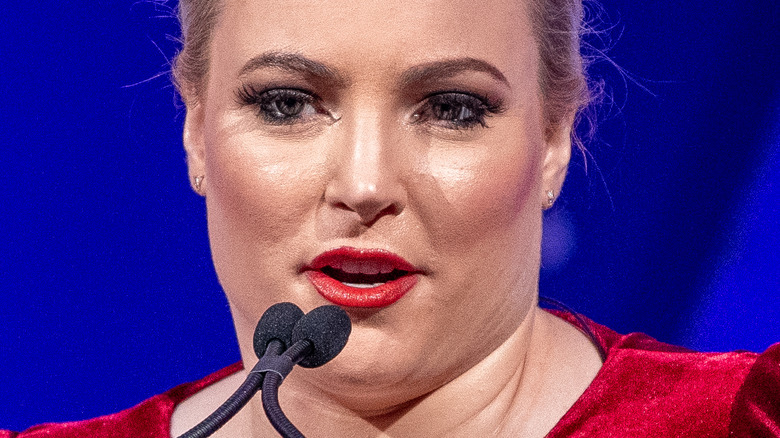 Roy Rochlin/Getty Images
Meghan McCain will always speak up for what she believes in, even if it's to the displeasure of the audience of "The View." In fact, the 36-year-old host is catching some heat in regard to her latest comments about her hot takes on the panel. 
It all started with a conversation about how Courtney Love felt Olivia Rodrigo owed her some kind of recognition for Rodrigo's recent promo shot for her album "Sour," as Love believes it paid close homage to Love's band, Hole, and the cover of their 1994 album, "Live Through This." Ana Navarro-Cárdenas then argued that both women were inspired by Stephen King's "Carrie." 
The conversation turned to Black TikTok creators who are on an unofficial strike because their dances are often co-opted by white creators who get the credit for their creations. The women of "The View" discussed how it brought them back to Black influence on the rock music of many artists, such as Elvis Presley. McCain, however, took the opportunity to connect with the topic on a personal level.
Meghan McCain said she could relate to feeling like her thoughts were stolen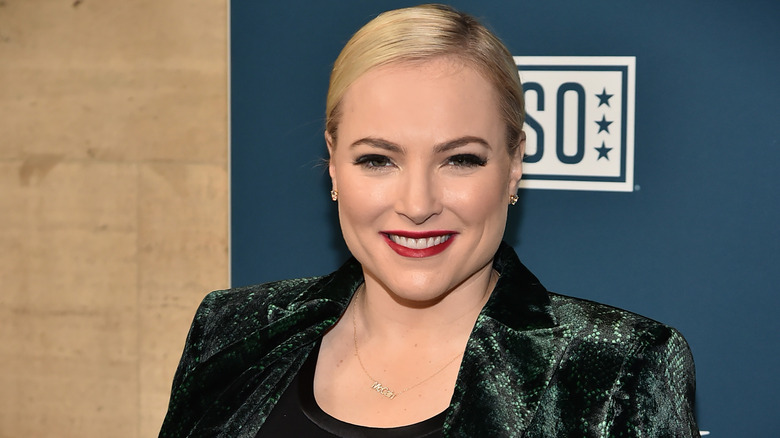 Theo Wargo/Getty Images
Meghan McCain said she could relate to the feeling of not being credited for her ideas. "Like, I get up in my feelings sometimes when my talking points are stolen," she said, per Decider.
Twitter was pretty amused at the assertion. "MAGA Meg wants us to believe that people are stealing her terrible talking points #TheView," one viewer tweeted. Meanwhile, others have suggested that McCain's talking points are not her own, but those of her husband, Ben Domenech. Many have noted that her attitudes have changed since the two married. 
"Don't believe that Meghan McCain is being fed talking points by her hard-right husband," another person noted. "Do some research on Meghan McCain and her views before and during her father's 2008 Presidential Campaign; she was very Pro-Choice and liberal on many things that she claims to be against now." Ouch.