Charli XCX's Home Is Absolutely Gorgeous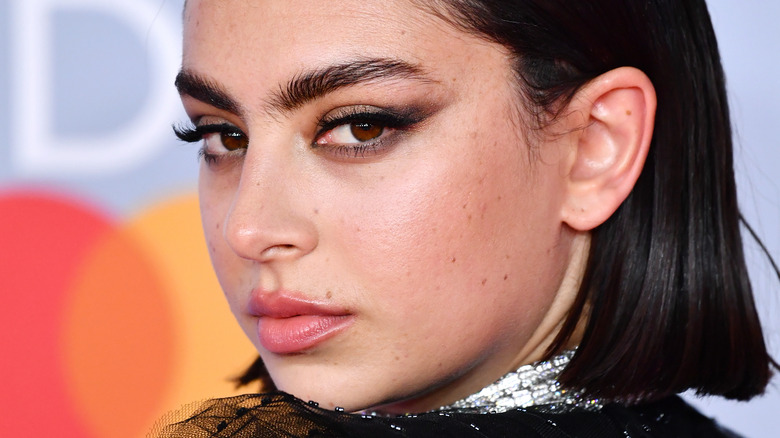 Gareth Cattermole/Getty Images
Charli XCX has a knack for creating some of pop music's most instantly addictive and forward-thinking productions. The futuristic hitmaker has years of experience under her belt; her first full-length album "True Romance" arrived in 2013. Since then she's worked with a bevy of equally talented artists ranging from Iggy Azalea to Troye Sivan.
One thing that sets her apart from her peers is her enviable style. That's the case musically and visually. As a result, it shouldn't surprise you to learn that her house is a perfect melting pot of style choices. In 2019, the "Boom Clap" siren invited Architectural Digest into her Los Angeles home — and it was a stunner.
The English diva moved into the house in the city's Beachwood area back in 2015. Although she left her home country behind, her home — a vintage Tudor-inspired beauty built in 1927 — was familiar.
"It's funny that I moved across the world and still ended up in an archetype of a British house," she mused. "I liked that this was an old place and immediately loved it. I love the dark wood. I love that it's a little creepy and weird. It just felt really right for me."
Charli XCX made the house her own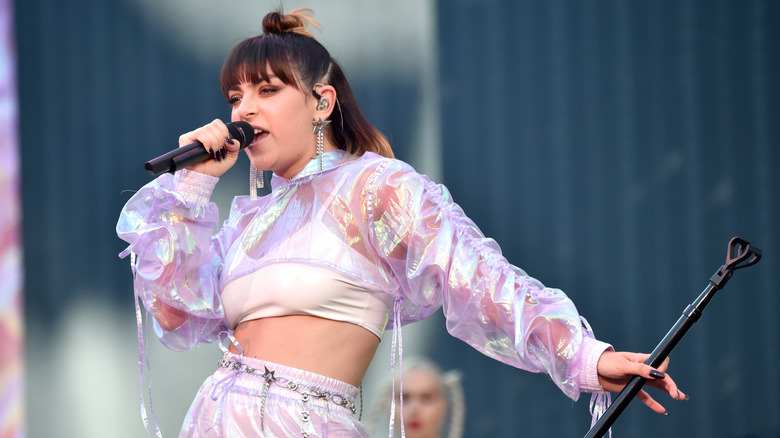 Kevin Mazur/tas18/Getty Images
Charli XCX moved into a historic home, but she designed it in a way that speaks to her colorful soul. Instead of filling the space with heavy furniture that would be more to the period-specific style, the artist opted to keep the design eclectic and bohemian. 
That doesn't mean everything inside of it is new. Far from it, in fact. According to Charli, most of the furniture came secondhand. "It's quite jumbly, where I got the stuff from — I do love antiques stores," she told Architectural Digest. Where else has she sourced furniture? 
It turns out she explored estate sales to furnish the abode. "There have been estate sales that I've gone to in Palm Springs, which are particularly good. Palm Springs is where all the amazing older gay men with great taste move to — and I just want everything they have!" 
The four-bedroom house boasts several other enviable features. That includes a music studio filled to overflowing with musical instruments, an adorable reading nook, and cozy interior patio. It also homes her growing art collection.
"I watched this documentary about Daniel Johnston and got two drawings from his website," she recalls. "I just bought this piece by Sara Cwynar, who's a collage artist. The other day, I bought two sculptures by this artist called Seth Bogart. He made a collection of 100 ceramic toothbrushes and they're really fun. I bought one that's a cigarette and a toothbrush."
Charli XCX has moved on to new digs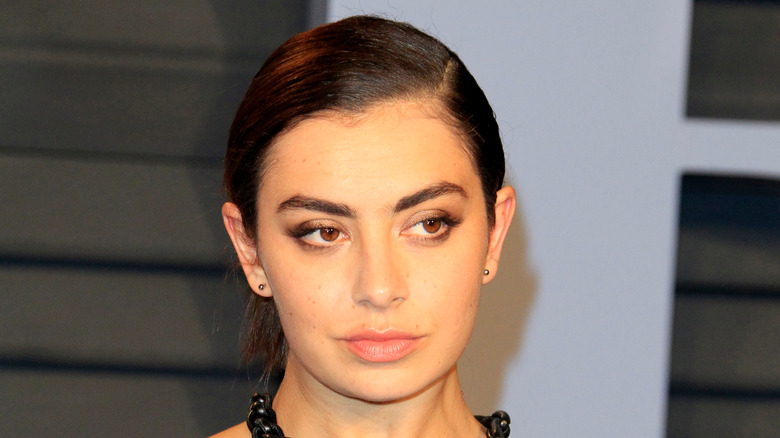 Shutterstock
Although she made the house her own over the course of five years, Charli XCX was ready to move on. According to OK!, she sold the home for a cool price of $3,059,655 in 2021. Although it wasn't by much, she made a profit considering she purchased it for $2,815,000 back in 2015.
She put that profit to good use. Architectural Digest reported Charli purchased a new home in late 2020. And this one she bought from another musician — Calvin Harris.
The "how i'm feeling now" singer paid $5.1 million for the producer's Hollywood Hills home, which has four bedrooms, six baths, and a guesthouse with a recording studio. BravoTV shared photos of the sprawling manor's design. While different from the aesthetic of Charli's first house, the new one is equally stunning.
It has a more modern feel, with its light and airy structure. A pool in the backyard is very California, along with a spacious deck. The bathrooms are truly a spa-like oasis, with plenty of natural light streaming in the wide windows. Likewise the bedrooms and the jaw-dropping living spaces and kitchen. We can't wait to see how Charli XCX puts her personal stamp on this new home, making it all her own.