Troye Sivan's New Hairstyle In Music Video With Kacey Musgraves Has Fans Divided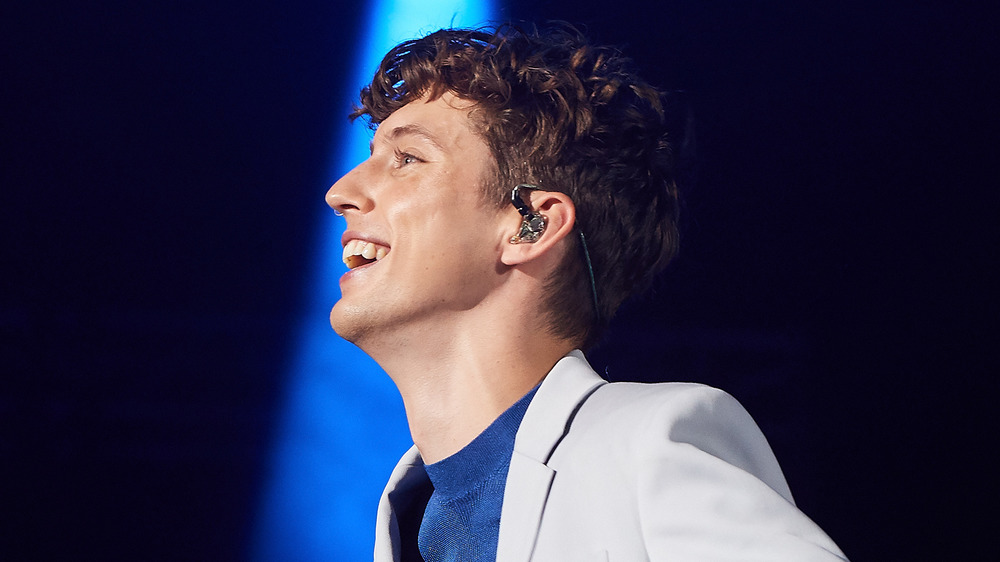 Stefan Gosatti/Getty Images
It would seem that we've been transported back to the 80s with the help of the internet. Fashion and hair trends are constantly ebbing and flowing, and we're all doing our best to keep up with the latest fads. Well, according to social media — perhaps most heavily perpetuated by TikTok — mullets are something we just have to accept again. You know, that hairstyle made popular by so many 80s and 90s celebs that we can't believe we also once confidently donned? It's back with a vengeance, and it has absolutely overtaken millennials and Gen Z-ers.
Indeed, it would appear that no one is exempt from the mullet obsession — not even celebrities. This evidently timeless hair trend has been slowly making its way back onto the scalps of celebrities over the past two years or so, counting mullet heir Miley Cyrus, of course, but also Rihanna and Kesha as brave souls who all took a swing at the daring hairstyle. But the newest member of the mullet club? None other than Aussie musician Troye Sivan — and people have thoughts about it.
Keeping a secret mullet was tough on Troye Sivan
Troye Sivan's ascent into this hallowed hall of mullet-clad stars took the internet by storm for a few reasons. First, he's never really been one to experiment with his hair, except for a brief moment in which he really channeled his Aussi roots and transformed himself into a bleach blonde (via Teen Vogue). Second, his new 'do surprised fans, because he was MIA on social media in order to hide it. This decision to be secretive wasn't due to an aftermath of self-doubt, but rather because he didn't want to spoil the look for his brand new music video. But after teasers of said video featured his new hairstyle, Sivan posted a video to his Twitter, featuring him running his fingers through his curly, newly chopped hair. "I'm just relieved I can go back to posting on my Story again now that you guys know that I have a f***ing dirty mullet."
Troye Sivan to Troye Sivan: 'ur rat boy'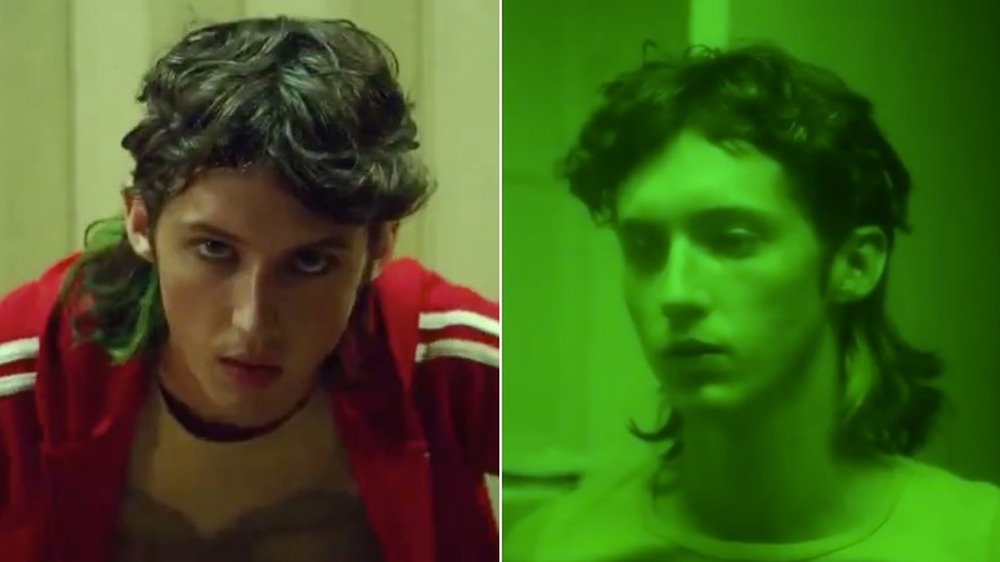 The music video in question is for the song "Easy" off Sivan's quarantine-written album In A Dream. The song features Kacey Musgraves, a country star who has collaborated with Sivan in the past. Scheduled to drop on Wednesday, Dec. 9, 2020, the teasers have elicited of a sort of movie-style trailer vibe. Content wise, so far we've seen Sivan and Musgraves driving together inside an old pick-up truck, a sleazy, dream-like state aesthetic creating nostalgia that is only amplified by the presence of Sivan's business in the front, party in the back mullet (via UPROXX).
As for the overall consensus on the mullet? It's mixed. One Twitter user wrote, "How are you attractive with a mullet, @troyesivan? No one is meant to be attractive with a mullet." Another one says, "I will never be as beautiful as troye sivan with a mullet and that's just what I have to live with." However, not everyone is feeling the new 'do. "Is it just me or is troye sivan's mullet ,,,, not cute," critiqued someone on Twitter. Sivan himself weighed in on the debate, captioning an Instagram photo of the mangey mane with, "Ur rat boy." 
Regardless, we're psyched to see Sivan's new music video and our fingers are crossed that the mullet doesn't steal the show.