The Real Reason Donald Trump's Real Estate Sales Have Skyrocketed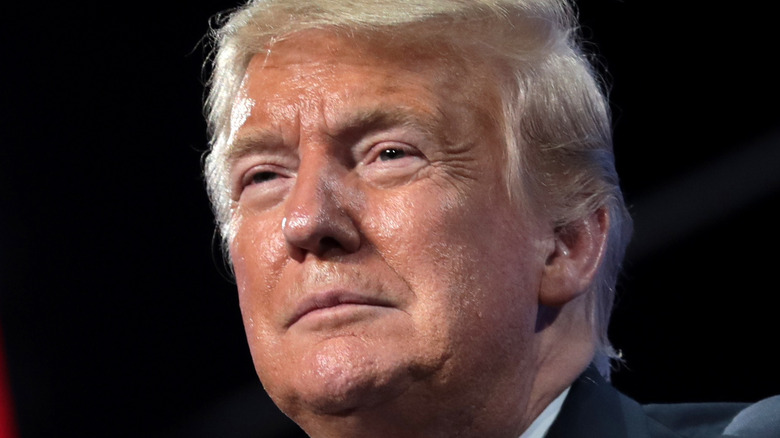 Shutterstock
Anyone who happens to be in the real estate market right now, whether buying, selling, or working in the industry, knows prices across the country have risen significantly as of late (via Bloomberg). In fact, while it's well known and understood that sharp rises like this can't and won't last forever, prices are still climbing and, at least for the moment, there is no end to the skyrocketing prices in sight. 
With this in mind, it would make sense that anyone skimming through real estate headlines right now and seeing that sales of Trump-owned properties have also skyrocketed since he left office might assume this bodes well for the former president and his holdings. But in fact, these sales numbers can be misleading, as the actual reason behind this sharp increase in sales isn't what you might think (via New York Post).
Just in the past calendar year, sales of properties associated with the Trump Organization have jumped an astounding 72 percent (via New York Post). But the reason might surprise you. 
The real reason the prices are dropping on Trump properties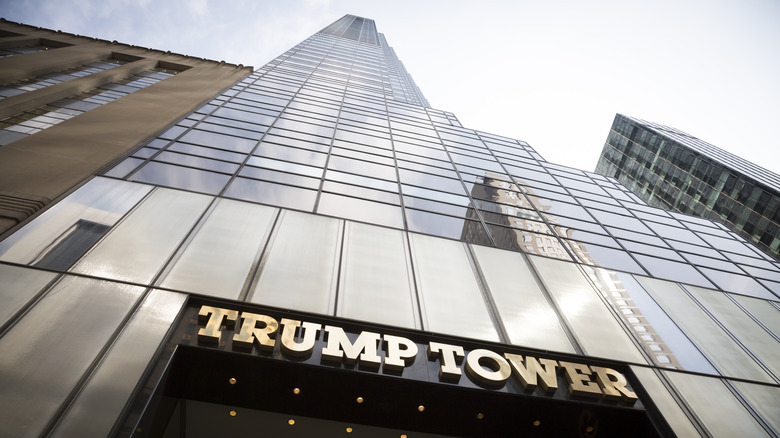 Shutterstock
A 72 percent increase in sales sounds positive, but here's what's really going on with Trump-owned properties. While the sales numbers are accurate, the popularity of the properties can be attributed to the fact that average prices for these properties, which are mostly condos in Trump's high rise buildings, have fallen nearly 24 percent since 2016, when Trump first stepped onto the political stage (via New York Post). 
This is likely especially troubling for the Trump Organization, considering that in that same time period, overall condo prices have jumped more than 38 percent. That is a pretty significant contrast, and one that doesn't bode well for the marketability of the Trump name. 
Granted, that isn't deterring some buyers from getting on on the deal. One recent buyer of a home in New York City's Trump Tower told Market Watch, "Fifty percent of the people wouldn't want to live in a Trump building for any reason ... but then there are guys like me," says Lou Sollecito. He went on to call his two-bedroom unit with a view of the Empire State building a "super buy." He bought the condo for $3 million, which is nearly a million less than the previous owner spent on it all the way back in 2008.