Who Is Real Housewives Of Potomac's Ashley Darby?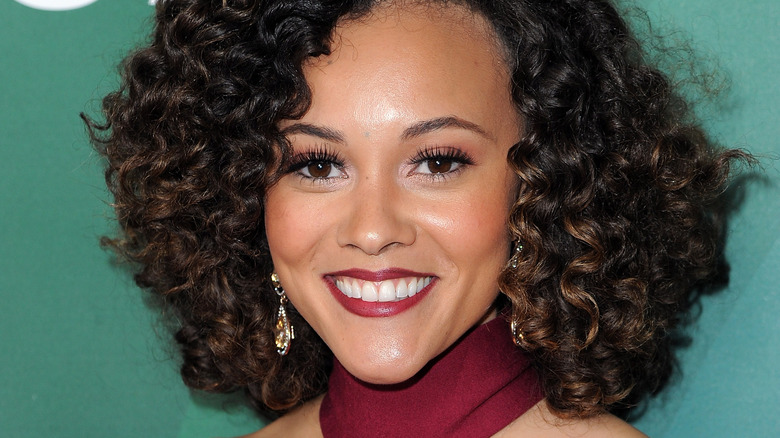 Angela Weiss/Getty Images
The "Real Housewives of Potomac" burst onto the scene in 2016 with some high-stake accusations and high-profile wealth. One of the show's most notable figures, Ashley Darby has brought real-life drama and confrontation amongst the cast. The 33-year-old is listed as an entrepreneur on BravoTV's website and chronicles her journey from college student and bartender to wife of an Australian millionaire.
Darby's older husband, Michael Darby, has been at the center of multiple controversies on the show — including a lawsuit that ensued after he allegedly grabbed a camera man's rear end. The outlet notes that their 29-year age difference has been a topic of conversation multiple times on the hit show. They married after four years of dating and now have two children, Dean and Dylan.
According to Entertainment Tonight, Michael and Ashley have come clean about their "unconventional" marriage over the years. Indeed, every season of "RHOP" has included allegations of Darby's infidelity and sexual preference. During the most recent season, one of her costars received a text explaining that they had seen Darby out at a club, where he was telling people that he had "a boyfriend and a wife." 
Of the controversy, she told the outlet, "I'm not a conventional person and I just don't think it's gonna come as a shock to anybody. Michael and I are an unconventional couple in many ways."
Ashley Darby is a yoga instructor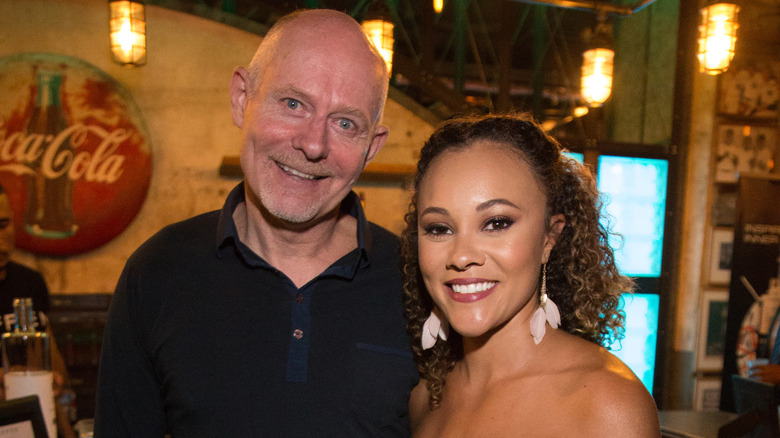 Brian Stukes/Getty Images
When she isn't starring on "RHOP" or dealing with drama surrounding her husband, Ashley Darby loves a good yoga class. In fact, Bravo TV notes, she's a certified yoga instructor and uses her practice to help her feel balanced on a daily basis. Another aspect of her storyline over the years is her relationship with her parents.
During a recent season, the mother of two attempted to connect with her father, who left when Darby was only one year old. People reports that the reality star had reached out to him on Facebook, only to be blocked. Describing the incident as "hurtful", she continued in her quest to meet him — to no avail. "It was really hurtful," she said on the episode. "And yet even still, I have this nagging desire to find my dad."
Fans have watched as Darby grew from a young wife who was the topic of a lot of gossip in Potomac to a happy mother of two. While the Darbys are far from a drama-free, suburban couple, the two have remained married and stuck together through years of cheating allegations, sexual assault claims and other controversies.
As the show starts enters its 6th season, viewers are curious to see what comes next from the pair.