1 In 4 People Agree This Was The Worst Real Housewives Husband
Bravo's "Real Housewives" franchise has been around for over 15 years and has aired hundreds of episodes. Time has even called it a true "cultural phenomenon," due to its "priceless memes, cutting one-liners, dramatic reveals, and unforgettable reads."
And there certainly is drama. These reality shows focus on attractive and affluent women around the country and the globe, and viewers get to watch them go on vacation, argue, host parties, fight, work, disagree, raise children, and deal with the ups and downs of romantic relationships.
Speaking of those romances ... Some of the most thrilling moments in "Real Housewives" history have centered around boyfriends, dating, affairs, breakups, weddings, divorces, and spouses. The series may star the wives, but they would not be part of the story without these men — the good, the great, the bad, and the less than desirable. So out of all the House Husbands who have existed over the years, who do fans consider to be the worst of them all?
A survey found that five House Husbands stand out in a bad way, including one in particular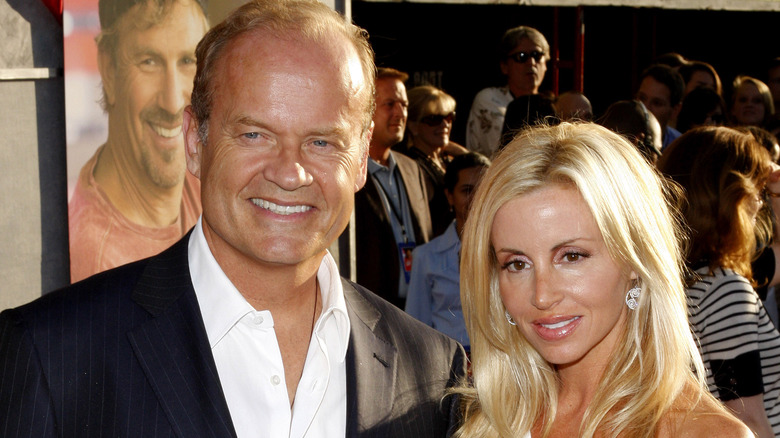 Shutterstock
According to a survey of nearly 700 Americans, there are a few husbands from "The Real Housewives" who stand out amongst the rest, when thinking of the worst ones.
First up, with 13.44 percent of the votes, is Peter Thomas from "The Real Housewives of Atlanta." Following closely, there is Michael Darby of "The Real Housewives of Potomac," who is actually still on "RHOP," and he received 13.58 percent of the picks.
Next on the list, with 21.82 percent of total votes, is David Beador from "The Real Housewives of Orange County." With 25.14 percent of the count, Kordell Stewart from "The Real Housewives of Atlanta" came in after that. And the award for the worst hubby from this reality series franchise seems to be Kelsey Grammer of "The Real Housewives of Beverly Hills," the actor who appeared on "RHOBH," as he ended up with just over 26 percent.