Christina Aguilera Opens Up Following Britney Spears' Court Appearance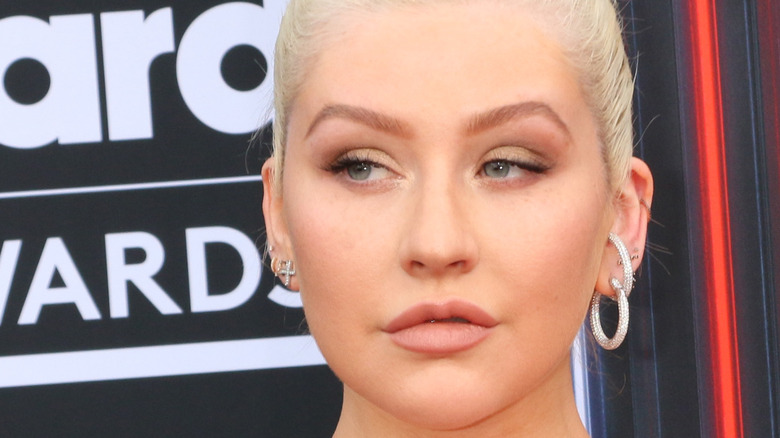 Shutterstock
Stars have flocked to support Britney Spears' following her court appearance, during which the singer shared new details about her conservatorship, including the shocking revelation that she has allegedly been prevented from having a baby. Among those famous voices that are speaking up to defend the star is Christina Aguilera, which may surprise fans who know the two feuded over the years.
First, consider that Spears and Aguilera met a lifetime ago as child stars, in 1993, when the two worked together on "The All-New Mickey Mouse Club" (via Newsweek). Then in 2003, tensions rose among the rising pop stars when they both kissed Madonna during the MTV Video Music Awards — except Spears got all the credit, with Aguilera saying, "I definitely saw the newspaper the next day. It was like, 'Oh, well, I guess I got left out of that one.'"
As E! Online chronicles, the two divas' rivalry would last for years. But it seems now the "Genie in a Bottle" singer is putting any ill will aside to support Spears in a new open letter that proves if anyone understands what the Louisiana native is going through, it's her fellow "Mickey Mouse" club star from all those years ago (via Pitchfork).
Christina Aguilera knows Britney Spears' pain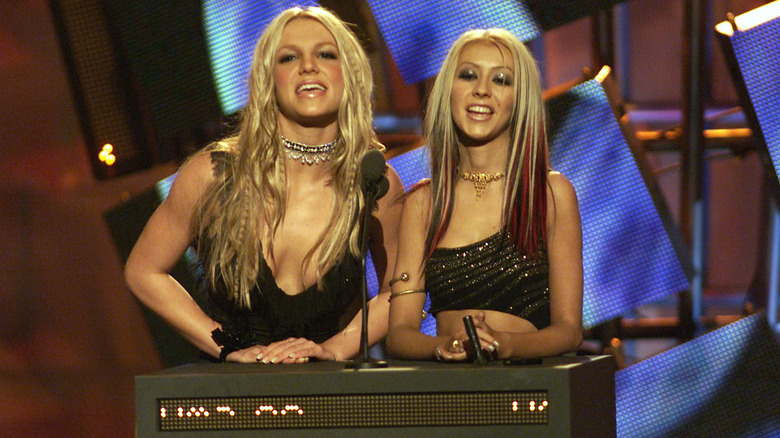 Frank Micelotta Archive/Getty Images
Taking to her Instagram, Aguilera shared a lengthy take on Spears' current situation. "It is unacceptable that any woman, or human, wanting to be in control of their own destiny might not be allowed to live life as they wish," she wrote, adding, "To be silenced, ignored, bullied or denied support by those 'close' to you is the most depleting, devastating and demeaning thing imaginable. The harmful mental and emotional damage this can take on a human spirit is nothing to be taken lightly."
Aguilera went on to say, "Every woman must have the right to her own body, her own reproductive system, her own privacy, her own space, her own healing and her own happiness."
She then acknowledged she is not behind the "closed doors" of Spears' "personal" and "layered" ordeal, but said, "The conviction and desperation of this plea for freedom leads me to believe that this person I once knew has been living without compassion or decency from those in control."
She ended her passionate post by writing, "To a woman who has worked under conditions and pressure unimaginable to most, I promise you she deserves all of the freedom possible to live her happiest life. My heart goes out to Britney. She deserves all the TRUE love and support in the world" (via People).