Where To Buy The Exact Clothes Jane Wears On The Bold Type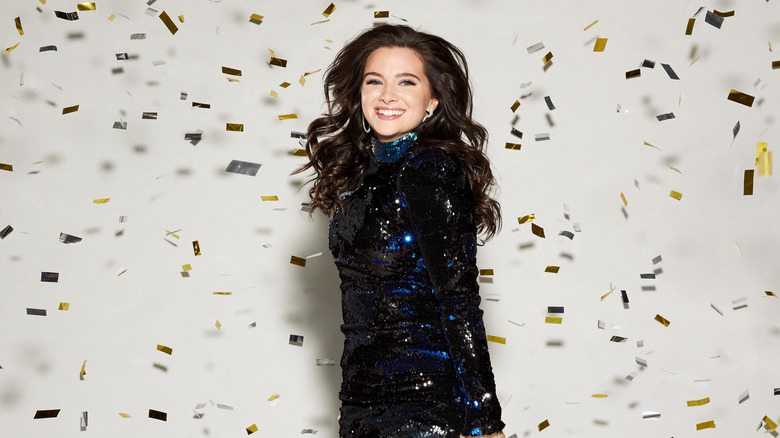 Nino Munoz/Freeform
As we see the final season of Freeform's "The Bold Type" come to its last episodes, we can't help but reminisce about our favorite looks from the dramedy. Jane Sloan, budding editor-in-chief of the Cosmopolitan-inspired magazine Scarlet and our favorite writer since the first episode, has been quite the fashion icon. 
Played by Katie Stevens, Jane sticks to the classics. From powerful blazers to elegant yet playful dresses, her closet is anything but boring. As she climbed the corporate ladder at Scarlet, costume designers Danielle Launzel and Mandi Line wanted to reflect that personal and professional growth through Jane's clothes. 
"We wanted to keep her youthful look alive while adding an elevated professionalism," Launzel told Vogue. Pairing a pinstripe jacket with leather leggings and thigh-high boots for a scene with Scarlet boss Jacqueline, Jane fully embodied the future of Scarlet. "[It was] the sartorial equivalent of communicating that she's on her way to being the boss," Line told Vogue.
Although the show isn't an entirely accurate depiction of what working at a fashion magazine is like, we can't help but love the characters' sense of style. If you want to mimic Jane's sartorial sensibility, keep reading to find out where you can buy her exact clothes from "The Bold Type."
Jane is a well-dressed boss in the making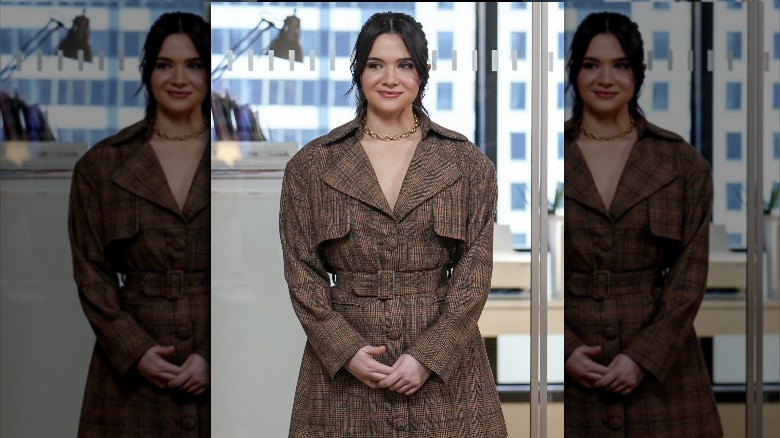 Jonathan Wenk/Freeform
Dressing for girls night in and girls night out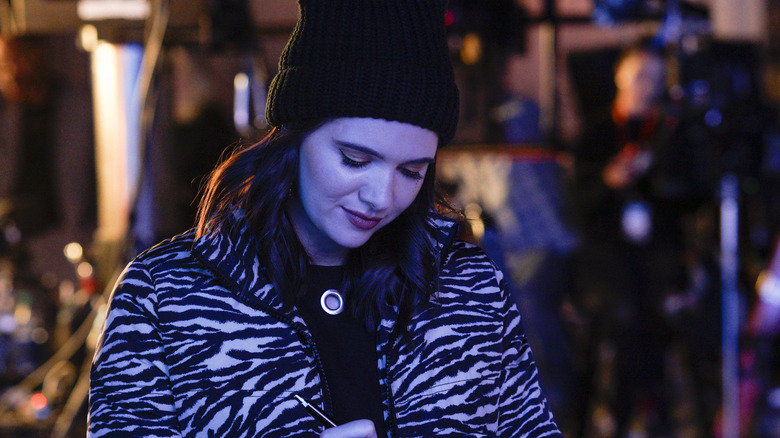 Jonathan Wenk/Freeform
When she's not in the office or chasing the latest "Failing Feminist" story, Jane can usually be found alongside her best friends, Sutton Brady and Kat Edison. Both co-workers at Scarlet, the three stars of "The Bold Type" form a collective fashion powerhouse. Whether during a night out on the town or while staying home for a night of relaxation, they always know how to dress for the occasion.
During a typical night in, Jane can usually be found in some sort of comfortable attire. This Lila Star Kiss Sweatshirt by Lauren Moshi is paired with a simple pair of light jeans for the perfect "off-day" look. For days when it's just a bit hotter, Jane rocked this Re/Done Logo-Print T-Shirt, complete with pajama pants, a messy bun, and a glass of wine. 
But, when Jane and the girls are ready to hit the town, they go all out. Jane looked stunning in a gray corset flower dress during the season's latest episode. The Brock Collection Corseted Floral-Jacquard Midi Dress fit her beautifully and was the star of the look as she paired it with soft waves and natural makeup. Of course, we can't forget Jane's epic beige-zebra puffer that she wore at Sutton's bachelorette. Paired with a black beanie, the H&M Padded Jacket provided equal parts warmth and style.