Kristen Bell Reveals The Secret To Her Successful Marriage To Dax Shepard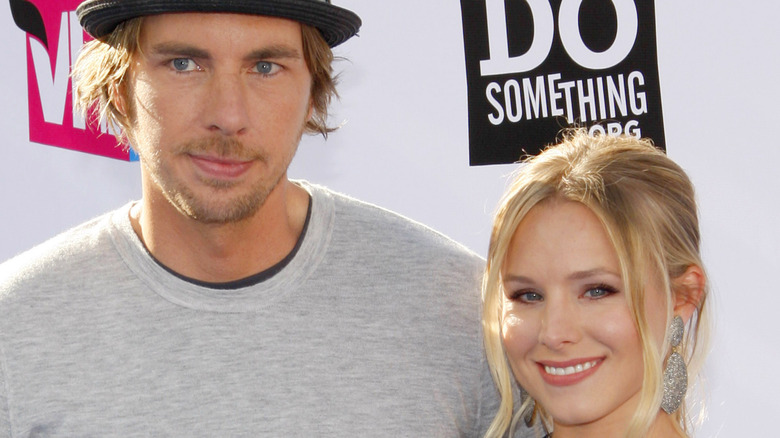 Shutterstock
In addition to her star-making turn on "Veronica Mars," "Forgetting Sarah Marshall," and "The Good Place," actress Kristen Bell is famous for one other thing: Her rock solid marriage to fellow actor Dax Shepard.
The pair — who have been together for 14 years — are a rarity in Hollywood, in that they seem like a regular, down-to-earth couple, and not a pair of celebrities. When the pair first met at a dinner party in 2007, apparently they didn't even like each other, with Bell later saying there were "no sparks whatsoever" on her end (via Insider). However, eventually, the two did come to like each other, but their relationship got off to somewhat of a rocky start, with lots of ups and downs.
"When we first met, we fell madly in love and I love the dramatic exit. There is nothing I crave more," Bell once said in an interview with Harry Connick, Jr. "We'd get in a fight because we'd fight a lot, and I'd yell something and then ... I would sit around the corner in my car and it felt so good and I realized how incredibly toxic it was only after he pointed it out."
After briefly breaking up and later getting back together, Shepard and Bell were engaged in 2009, mostly because Jason Bateman told Shepard to propose. "Jason was first to go, 'Stop f****** around and marry Kristen,'" Shepard would later recall. Today, the two share daughters Lincoln, 8, and Delta, 6.
So, how do they make it work?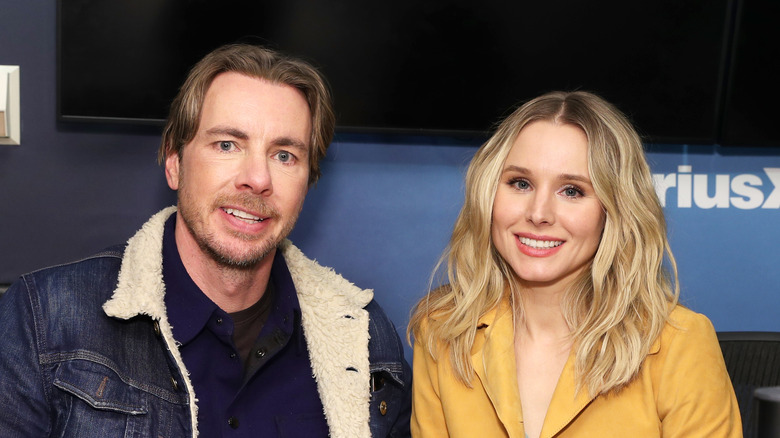 Cindy Ord/Getty Images
It's no secret that the pandemic has been a strain on many's relationships, and celebrities are no exception.
"At the beginning of the pandemic, we were at each other's throats. And then all the doors locked in our house, like, we had to stay inside, and we were like, 'Woof. We need to get a handle on the annoyances,'" she said. "And our therapist Harry ... suggested that since we were both so annoyed with each other ... we go to therapy separately so that we could talk s*** about each other," Bell shared with "Ellen" guest host Chelsea Handler (via People).
And it appears to have worked. As Bell explained, "Currently, right now, what we've been doing the last couple of months is every two weeks or so, I'll see Harry via Zoom and complain about Dax, and then he'll give me all the reasons why I'm wrong and then Dax will do the same. And then, by the time we meet up in the evening, we love each other again."
For Shepard and Bell, things have been particularly difficult with Shepard's relapse after 16 years of sobriety (via BuzzFeed). Shepard spoke openly about seeking treatment on his podcast "Armchair Expert" and thanked Bell and his co-host Monica Padman for being there for him.
"I can't imagine having to admit [the relapse] to other people and feeling as safe as I did that you guys wouldn't hate me," he shared.
If you or anyone you know is struggling with addiction issues, help is available. Visit the Substance Abuse and Mental Health Services Administration website or contact SAMHSA's National Helpline at 1-800-662-HELP (4357).